ZUMBA
End of season!
Dear users,
This Saturday we say goodbye to the Zumba family season, and we do it with a spectacular class!
From 10:30 a.m. to 1:15 p.m. you can enjoy a special session of almost 3 hours in which physical activity, music and fun will not be lacking!
You can't miss it! It is an activity open to everyone so you can invite friends and family!
Remember:
Saturday, July 30th
From 10:30 a.m. to 1:15 p.m.
Floor 1 of the Gymlaietà
Check out the official poster of the event here.
We look forward to seeing you there!
C.E.Laietà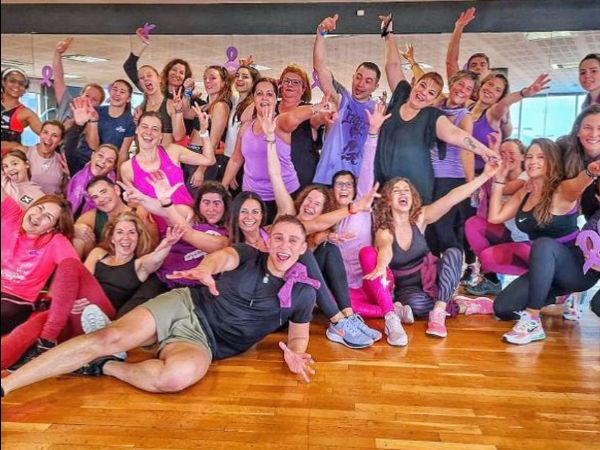 ---
NIGHT OF TENNIS
Videos now available
Dear tennis lovers,
You can now enjoy the videos that were screened on the night of tennis last Friday.
You can watch them on C.E.Laietà's YouTube:
Thank you very much to all of you!
We do tennis, we make a club, we do Laietà!
C.E.Laietà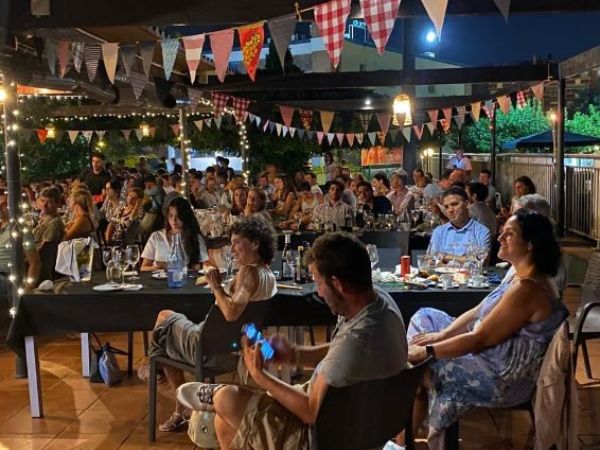 ---
NEWS OF THE LAIESTIU
Enjoy our Lip Dub!
Dear parents of Laiestiu,
We give you a brief reminder of what remains of the week and we present our Lip Dub!
Today Thursday, July 28th: Baby + 1,2,3 and 4 groups are going to Tibidabo!
Tomorrow, Friday, July 29 at 5 pm: we close the last week of the campus with a festival dedicated to the families of the little ones, we are waiting for you!
Friday 29 July: The Jove's team goes to Tibidabo or Port Aventura!
Satisfaction survey: you can now fill out the satisfaction survey of this Laiestiu 2022. It is very important for us to have as much information as possible on campus to try to improve every year and provide a better service to your children. We thank you in advance for your comments on this.
Remember that the Laiestiu continues throughout the month of August (from August 1st to September 2nd)
And finally we leave you the Lip Dub that we have been preparing for you during these days, you can see it on our Youtube channel!
For any questions we are at your disposal: direccio@laiestiu.cat
Live summer in Laietà! Live the Laiestiu!
C.E.Laietà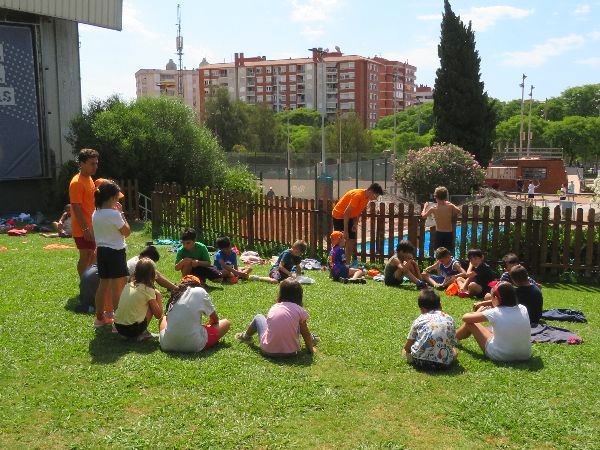 ---
SAVE THE DATE: SATURDAY, JULY 30
The American Midwest themed night
We continue with our July Theme Nights.
This Saturday, July 30, from 9 pm in the pergola of the Club Esportiu Laietà, we will have our themed night, come and enjoy an American night with a delicious gastronomic proposal accompanied by the best music.
A perfect combination to make this day a different Saturday in a privileged environment.
First Course: Wisconsin Friday pastry coleslaw
Second Course: T-Bone grilled live fire with cob
Drink: Bourbon beer and a Coctel Whisky Sur Bourbon
Price: Member € 25 / Non-Member € 30
So, you know. If you want to spend a night different from the rest with a dinner that will not leave you indifferent, book your table in centx100laieta@globalbarcelona.es, on the 934486119 phone or on the website www.centx100laieta.cat
From the Centx100laietà we think that the best way to travel is through food and music, will you let them tell you about it?
Centx100laietà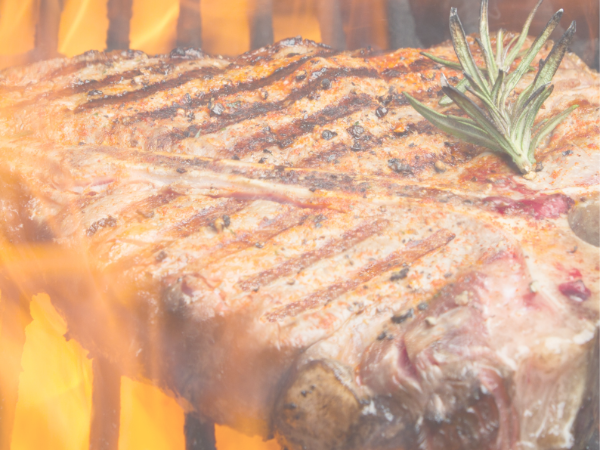 ---
GIN TONIC'S DAYS AT CENTX100LAIETÀ
Days of Martin Miller's
A new weekend is approaching and we continue to prepare events for all of you!
You deserve some time of relaxation, good company and fun and nothing better than doing it in your Club and in your Restaurant.
For next Saturday, July 30 from 3:30 p.m. to 7:30 p.m. we have prepared a new promotional action with Martin Miller's.
The cocktail shaker will serve fresh gin and tonics, accompanied by merchandising gifts from the brand.
We also remember our Hot&Fresh gastronomic  proposal  serving the pergola of centx100laietà, the most intimate corner of the Laietà Sports Club. A fresh & hot weekend menu, where you can combine a fresh starter with a grill.
Book your table at centx100laieta@globalbarcelona.es or by phone 934486119
Centx100laietà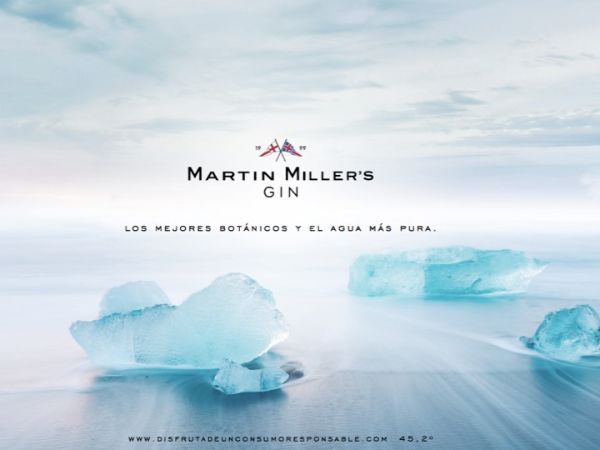 ---
MEMBER'S DAY
September 17, 2022
Dear members,
You can now book this date: Saturday, September 17, 2022.
It will be the day dedicated to all of you, in which we will carry out all kinds of activities for children, young people, adults and the elderly.
Soon we will give you much more information, but we can already tell you an estimate of the programming:
Morning: Team sports competition (paddle tennis, tennis, basketball, football, fitness and swimming) + Awards ceremony
Afternoon: Performances and children's activities (clowns, magicians, circus, etc.)
Night: Dancing, concerts and the end of the party
Throughout the day: inflatables in the pool!
And all this accompanied by food trucks (sweet and savory) to gather strength in the morning, noon and night!
Stay tuned, because we will give more information soon!
You can register here (activity open to everyone! minimum age to participate: 10 years)
Don't miss the Centenary Member's Day!
C.E.Laietà!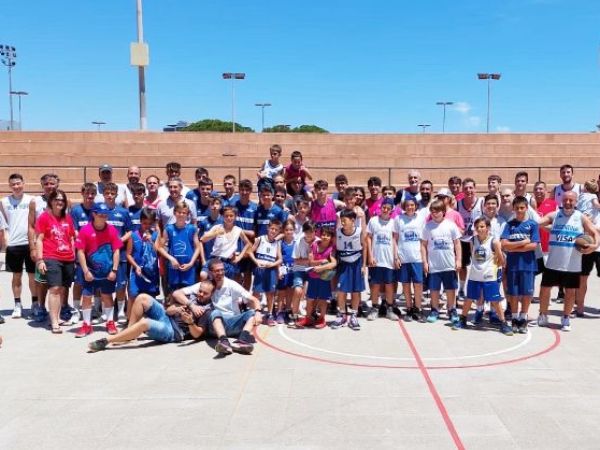 ---
NEW SOCIAL ADVANTAGES
Enjoy them with your Laietà membership or subscriber card
Dear,
More and more entities are joining our portfolio of social advantages for our partners and subscribers.
Street Padel (padel shop)
Waynabox (travel)
Pádel Nuestro (padel shop)
Ok Rent a Car (car rental)
Dell (computing)
Converse (sneakers)
Acelstore (sale refurbished iphones)
Ilunion Hotels (spa and hotel chain)
Ecowash (vehicle cleaning)
Tennis-Point (tennis shop)
Padel-Point (paddle shop)
Luz de Gas (discotheque and concert hall)
Asics (sports clothing and footwear)
All American (sports and academic scholarships in the United States)
Aula Compàs (school of music and arts)
CityFisio (home physiotherapy)
Anglo-Connection (English courses abroad)
Eninter (lifts)
Bernáldez & Asociados (lawyers and economists)
GSC Seguros (insurance)
A+Sports (sports clinic)
Dentsana (dental clinic)
VCN Pro Videoconversion (digitization services)
Corner Lighting (decorative lighting)
Idiomes Tarradellas (language school)
MCR Seguros (insurance brokerage)
Signum Marketing (marketing consulting)
Escola de Música Farré (music school)
You can check out all the advantages here.
C.E.Laietà
---