MEMBER'S DAY
Saturday, September 17th
Dear members,
You can now book this date: Saturday, September 17, 2022.
It will be the day dedicated to all of you, in which we will carry out all kinds of activities for children, young people, adults and the elderly.
Member's Day schedule
10h – 13h Sports Olympic Games (basketball, football, paddle tennis, tennis and swimming pool)
11h – 13h Country MasterClass
17h30 – 19h30 Magic and musical animation by Xaxi Xixarrus
20h30 – 23h Concert by Mute
11pm until the end of the party – White Party with DJ
All this accompanied by inflatables in the pool throughout the day and food trucks (sweet and salad) to gather strength in the morning, noon and night!
You can register here

(activity open to everyone! / minimum age to participate: 10 years)
Don't miss the Centenary Member's Day!
C.E.Laietà!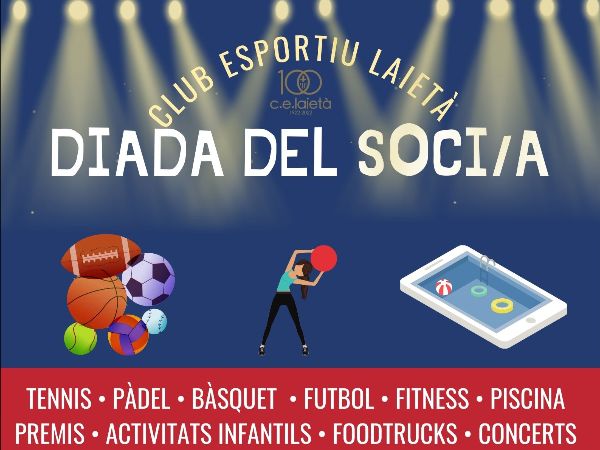 ---
NEWS CLUB IMPROVEMENT PLAN
We work for you
In accordance with the approved investment plan together with the annual budget, we inform you of different improvements that are being carried out in our facilities taking advantage of the lower activity of the month of August:
Tennis courts 1 and 14: finished and in use.
Paddle courts 10, 12 and 13: finished and in use.
Football field: the old turf has already been removed and the installation of the new football turf soon begins.
Pavilion: from August 22, change of the floor of the pavilion.
Old hockey court: from August 12 removed from the perimeter hockey fences, and installation of elements to make a sports court from August 12.
Physical preparation area: the improvement of the space behind courts 7 and 8 of tennis has already begun (it will not be possible to access the pavilion until Monday, September 5).
Photovoltaic panels: follows the installation in the main building of the club.
Thank you very much for your understanding and collaboration. Let's make Laietà a better club every day!
C.E.Laietà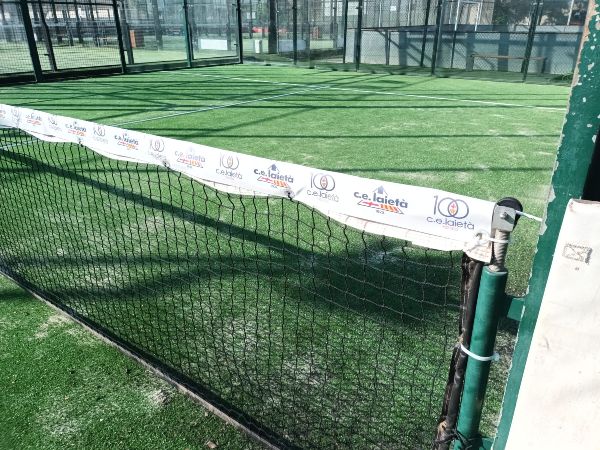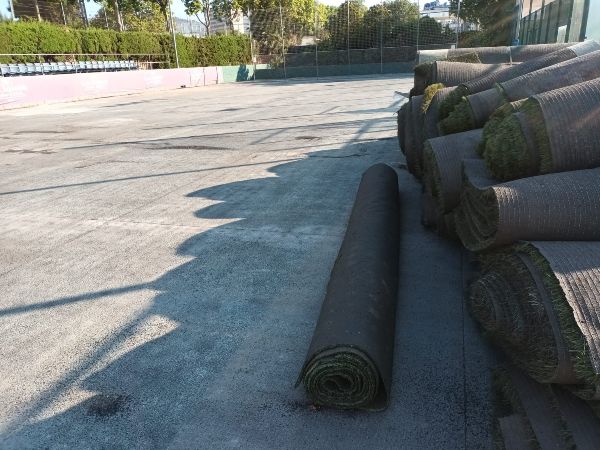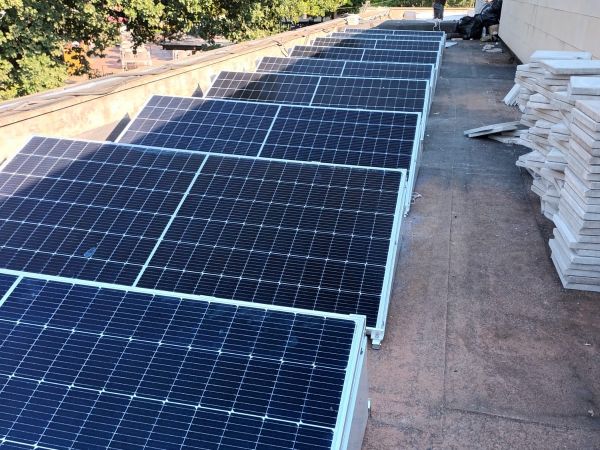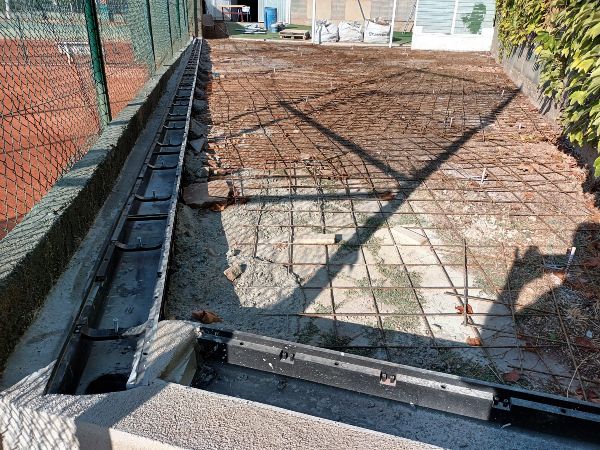 ---
CIVILITY IN THE POOL
We improve coexistence
Dear users,
We thank you in advance for your collaboration and willingness to comply with all the regulations governed by article 51 of the internal regulations that you can see on the posters hanging throughout the surroundings of our pool.
You can read these regulations here.
Let's enjoy the summer together!  Become a Club! Come to Laietà!
C.E.Laietà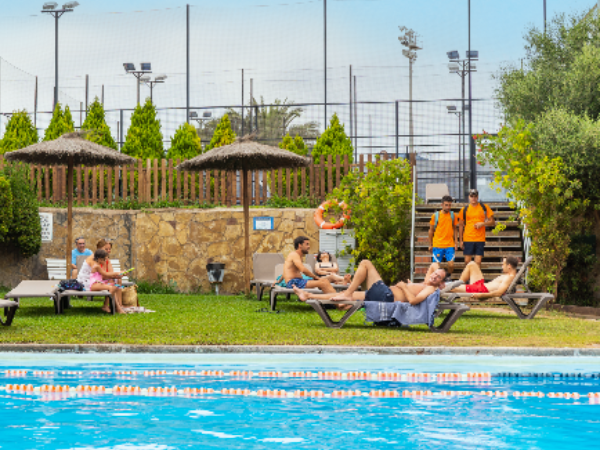 ---
BARÇA MATCH
La Liga Championship in Laietà
Dear users,
The debut of la Liga 2022/23 is here, Barça and Rayo Vallecano play the first day of competition at Camp Nou.
Come on August 13, at 9:00 p.m. to enjoy the first game, on our giant screen installed in the Pergola area.
We look forward to seeing you there!
Become a Club! Come to Laietà!
C.E.Laietà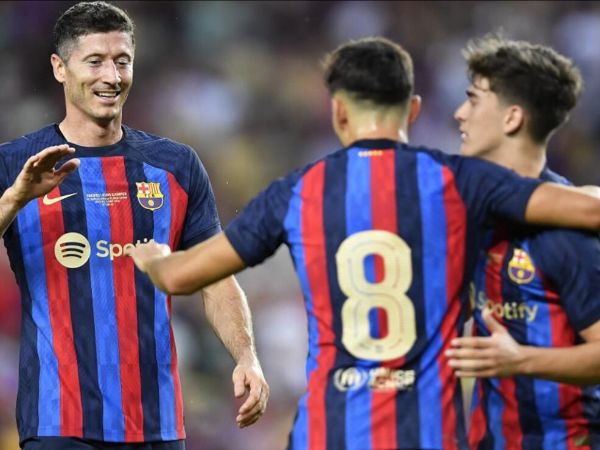 ---
NEW SOCIAL ADVANTAGES
Enjoy them with your Laietà membership or subscriber card
Dear members,
More and more entities are joining our portfolio of social advantages for our partners and subscribers.
Mondly (language app)
Maria Navas (nutrition)
Booking (travel)
Padel Clinic (medical services for paddle tennis players)
Street Padel (padel shop)
Waynabox (travel)
Pádel Nuestro (padel shop)
Ok Rent a Car (car rental)
Dell (computing)
Converse (sneakers)
Acelstore (sale refurbished iphones)
Ilunion Hotels (spa and hotel chain)
Ecowash (vehicle cleaning)
Tennis-Point (tennis shop)
Padel-Point (paddle shop)
Luz de Gas (discotheque and concert hall)
Asics (sports clothing and footwear)
All American (sports and academic scholarships in the United States)
Aula Compàs (school of music and arts)
CityFisio (home physiotherapy)
Anglo-Connection (English courses abroad)
Eninter (lifts)
Bernáldez & Asociados (lawyers and economists)
GSC Seguros (insurance)
A+Sports (sports clinic)
Dentsana (dental clinic)
VCN Pro Videoconversion (digitization services)
Corner Lighting (decorative lighting)
Languages Tarradellas (language school)
MCR Seguros (insurance brokerage)
Signum Marketing (marketing consulting)
Farré Music School (music school)
You can check out all the advantages here.
C.E.Laietà