PADELA TOURNAMENT
Successful participation, collection and repercussion of the tournament in support of the fight against ELA
This past weekend the PADELA Tournament was held in our Club, a charity Padel tournament,aimed at the fight against ALS disease in collaboration with the Miquel Valls Catalan Amyotrophic Lateral Sclerosis Foundation.
More than 300 players filled our courts of solidarity and sport.
With the presence of Juan Carlos Unzué as host in our Club we were also able to welcome well-known sports figures such as Luis Enrique, Carles Puyol, Jonathan Soriano, Juan Carlos Moreno, César Córdoba, Dani García Lara, Albert Lopo, Jose Mari Bakero, Roger García, etc.
The collection amounted to 12,530 euros  that will be allocated in full to the Miquel Valls Foundation.
You can see the repercussions of the tournament on different media and social networks:
Instagram of C.E.Laietà
Mundo Deportivo
Sport
La Vanguardia
Eurosport
As
TV3
TVE1
We would like to thank from here their presence and collaboration to all the participants, the personalities of the sports world, the sponsors and collaborators, the media, the organizers, the members of the Board of Directors who collaborated in the organization, the entire staff and the workers of our Club.
Thanks to everyone!
C.E.Laietà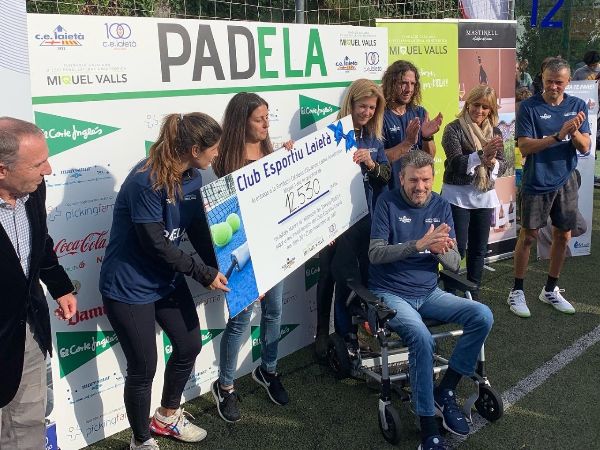 ---
LA MARATÓ DE TV3 ARRIVES AT LAIETÀ
Saturday, December 11 from 10 a.m.
There is less left for the Marató de TV3,aimed at mentalhealth!
On  Saturday, December 11 from 10 am you are invited to turn the  Laietà into a party of sport and solidarity.
We have prepared  games, activities, prizes, gifts and many surprises that will end with a popular grill at noon.
Invite  friends, friends and family to come to Laietà  to live a unique day.
We are waiting for you!
For more information and to make your donations, go to la  Marató's website here.
The centenary events begin and we want to celebrate it with all of you!
Walking together towards the Centenary
C.E.Laietà (1922-2022)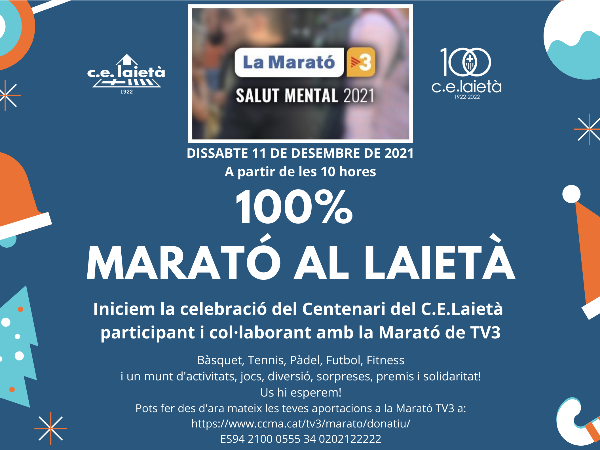 ---
RESULTS OF THE MATCHES C.E.LAIETÀ
Read all the results of our club
As every Monday,we inform you of the results of our sections and sports schools.
Results of the week from 15 to 21 November:
Go Laie!
C.E.Laietà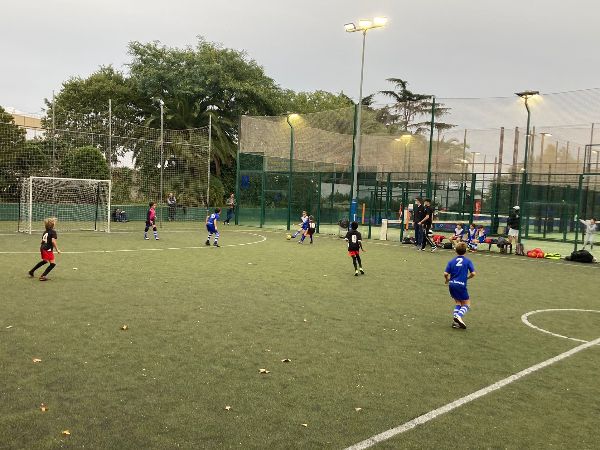 ---
BARÇA-BENFICA
Tues., November 23, 9 p.m.
Tomorrow, Tuesday, November 23rd,  we are waiting for you at Laietà to live the Champions League!
Live from  9 p.m. Barça-Benfica on the giant pergola screen!
Fem Club,
Fem Laietà!
C.E.Laietà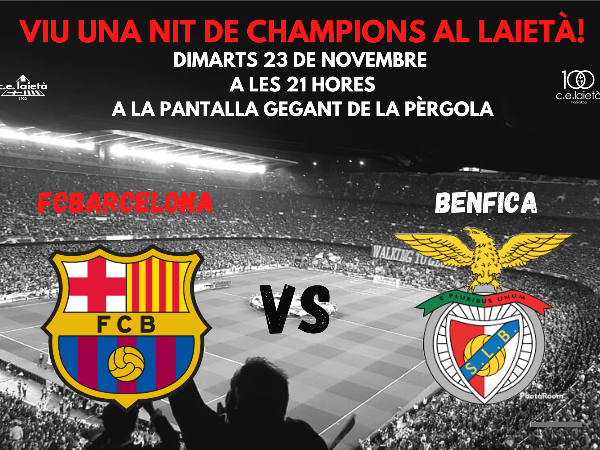 ---
STAGE TENNIS
Tennis al Nadal
Dear:
This year, for the Christmas holidays, from  December 27 to 31, we organize from the Tennis section, a morning training stage from 8:30 a.m. to 10:30 a.m.
This stage includes  intensive track tennis training and the follow-up of the Pere Masip del Laietà circuit tournament.
In order to track the student's championship, it is necessary to register the Pere Masip Laietà tournament directly through the  F.C.T.
The prices of the stage are:
Members: 130€
Non-members: 150€
The price includes  2 hours of competition training + follow-up tournament Pere Masip del Laietà.
NOTE: If you do not reach a minimum of students enrolled, you will not be able to do the Christmas stage.
However, we have a limited number of places for this activity.
Registrations to:  coordinaciotennis@laieta.catIt is necessary to indicate the name and surname of
the student, date of birth and contact number.
C.E.Laietà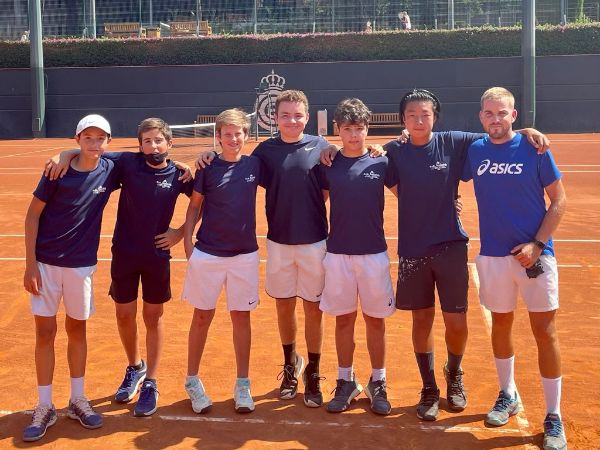 ---
LAIENADAL
The Christmas campus of Laietà
This winter come and enjoy sport and Christmas in Laietà, come to Laienadal!
A sports campus aimed at 3 to 12 years old in which the little ones of the house will do  tennis, paddle tennis, sports, recreational games, workshops, and many more activities!
The Laienadal will take place on  23, 24, 27, 28, 29, 30 and 31 December and 3, 4, 5 and 7 January,
Registrations are already open!
We are waiting for you!
For more information click  here, send anemail to:  direccio@laiestiu.cat or ask  Customer Service.
C.E.Laietà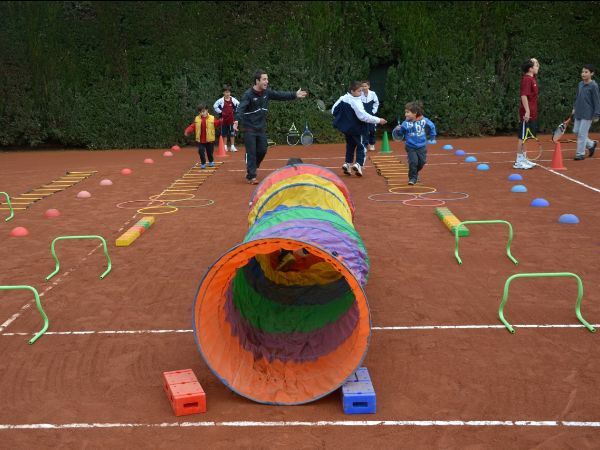 ---
DINNER NEW YEAR'S EVE
Centx100laietà
Once again we celebrate the traditional New Year's Eve dinner,with a tasting menu of a wide variety of high quality dishes. We will start with a welcome cocktail and an aperitif, and then we will continue with the tasting of five dishes that will not leave you indifferent. And finally we will accompany it with our wide variety of homemade desserts. The wine and drink pairing will accompany this wonderful veil.
Of course you will not be able to miss the cotton to accompany the departure and the entrance of the new year.  This will have a very special meaning for the whole Laietà family,  it is the beginning of the year of the Centenary.
With the 12 chimes we celebrate the entrance of the year 2022 and the beginning of the celebration of 100 years of history.
Check the letter here.
What are you waiting for to make your reservation? Please note that a prepayment must be made before 27 December to confirm the
reservation.
Ask for  more information by phone 934486119 or email at  centx100laieta@globalbarcelona.es
Centx100Laietà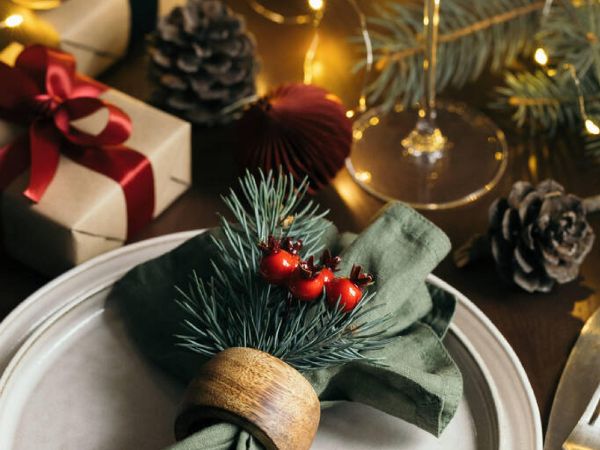 ---
PHYSIOTHERAPY SERVICE
Take care of yourself in Laietà
Does your back hurt? Have you just played the game and don't recover the way you'd like? Do you have discomfort in your knee or ankle?
Don't think twice and call us! At Laietà you have the best
physiotherapy service at your disposal.
Alba can help you with these treatments and many more:
Injury rehabilitation
Stretching
Massage
Personal training
Pilates personal
For more information, send a whatsapp or call 679 616 280 (Alba).
Take care of Laietà! At Laietà we take care of you!
C.E.Laietà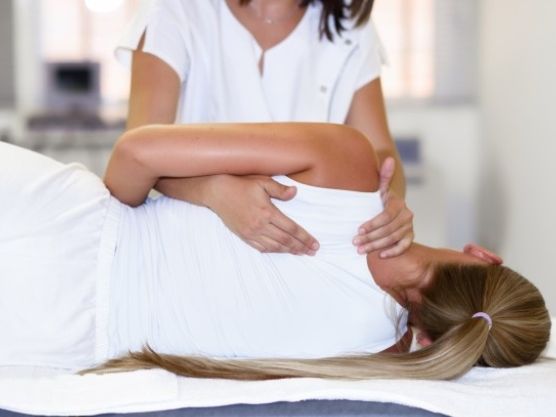 ---
ONLINE BOUTIQUE OF THE C.E.LAIETÀ
Available on the website
Dear users,
we remind you that you have at your disposal the online store of the Laietà Sports Club.
You will find  T-shirts, polo shirts, sweatshirts, jackets, vests, softshells, towels and lots of clothes for men, women and children.
Come in now and discover the Centenary special line and all our ideal accessories to buy and give!
Don't think twice, choose the one you like the most,
Click here:  Laietà's shop
Make Laietà!
C.E.Laietà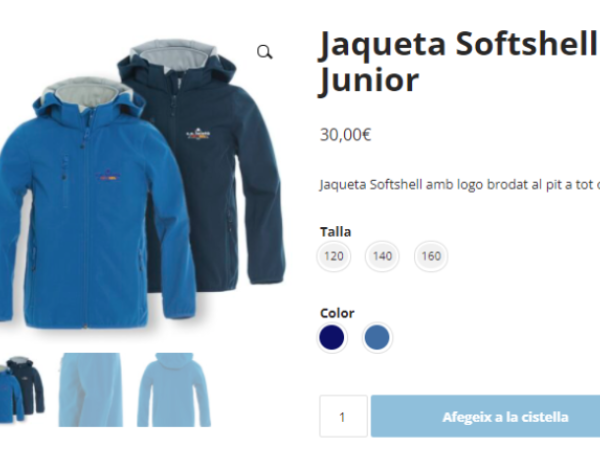 ---
CLUB LOTTERY
Now on sale
Dear users,
remember that you already have at your disposal the Christmas Lottery of the Laietà Sports Club.
Our number is  18.279 and you can buy it at reception for 5€.
Don't run out!
Good luck Laietans and Laietanes!
C.E.Laietà