THE MAGICAL KINGS HAVE ARRIVED
It has been a magical night for the younger laietans and laietanes
We are informed from the East that our Royal Pages did their job very well and delivered all your letters to The Kings Melcior, Gaspar and Baltasar.
So this morning you got away with all the gifts you had ordered!
Thank you very much to everyone for visiting us during these days, you have been  more than 200 families of the Club and the neighborhood!
We also want to thank from here the collaboration of theAssociation of Neighbors of Sant Ramon and the Association Les Corts Comerç08028.
Happy Kings Day and a lot of happiness for all of 2022!
C.E.Laietà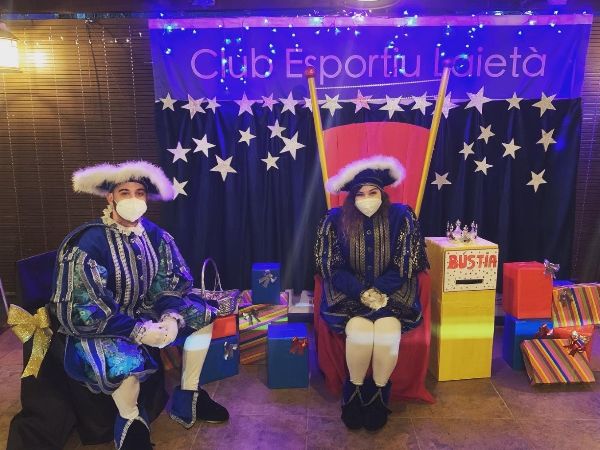 ---
ACCESS THE CLUB WITH YOUR MOBILE
GPAKey Application
We inform you that you can now access our Club using an application on your mobile.
This is  GPAKey  and will allow you to enter both the pedestrian shift accesses and the barriers to access with vehicles.
This system works by geolocation and is activated when you are near the door, just wait for the red color to pass to green and click to access.
Here are the steps to follow to start using it:
– Search theGPA Key application  and download it (you can do it here:  IOS  /  ANDROID)
– Enter the code of our Club:  5YeC6vnl29
– Enter your  login details  (the same as in the Club booking APP)
– Activate the  location of your mobile
We continue to improve our Club,
C.E.Laietà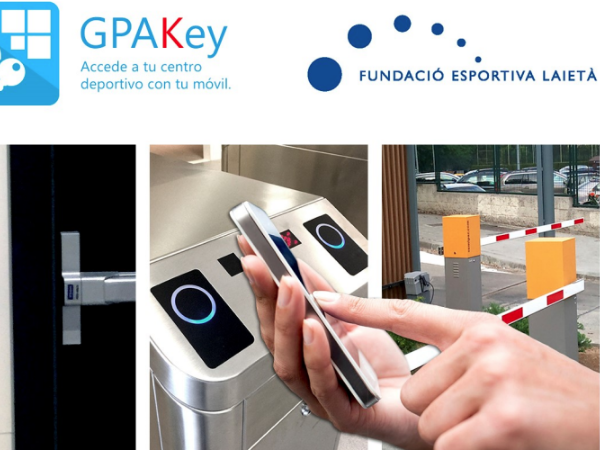 ---
CENTENARY BOOK
Data publishing authorization
Dear partners,
As you know we are preparing the Centenary Book.
In the  final pages of the book we want to put the name and surnames of all the members that today are part of the family of Laietà.
That is why, in compliance with data protection regulations, you will receive an  email  requestingauthorization. You just have  to answer it by filling it in with your data.
If you do not receive it or do not know how to reply to the email you can also give the authorization by signing a document that you will find in Attention to the Partner.
Thank you very much for your collaboration!
C.E.Laietà (1922-2022)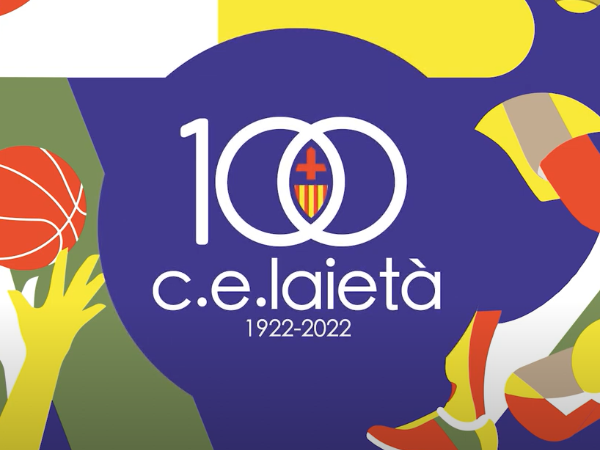 ---
SOCIAL NETWORKS OF LAIETÀ
Take advantage of these days of rest and catch up
Remember that the Laietà Sports Club  is very present on social networks.
You can take advantage of these days of rest to see us, read us, tag us and interact with us. We really like to hear from you! Remember, just  click and follow us:
Help us grow more than ever during this Centenary Year!
C.E.Laietà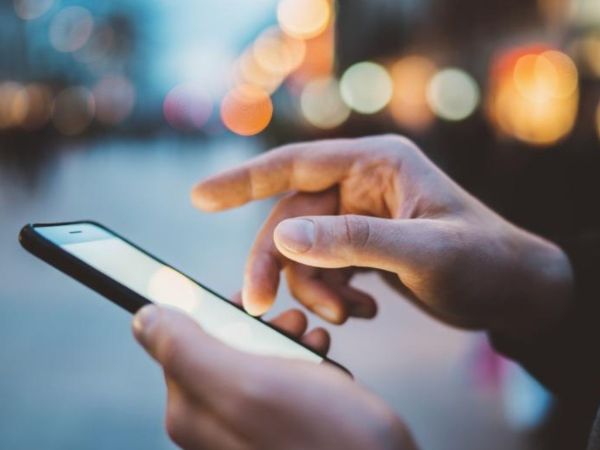 ---
PADDLE SECTION EQUIPMENT
Now available
Dear C.E.Laietà paddle players,
we inform you that we already have the samples of padel's new official minors team.
The equipment can be tested in thetennis office from Monday to Friday from11 a.m. to 12 p.m. and from 6 p.m. to 7 p.m.,  (ask for Paula).
You have a  deadline of January 14, 2022.
Once proven, you must send an email to  padel@laieta.cat to place the order, indicating:  name, surname, piece of clothing, quantity and size.
The section will inform you of the price of the complete equipment (skirt or trousers + T-shirt). Remember that it
is mandatory to bring the Club's equipment to be able to play in any of our teams.
Thank you very much
C.E.Laietà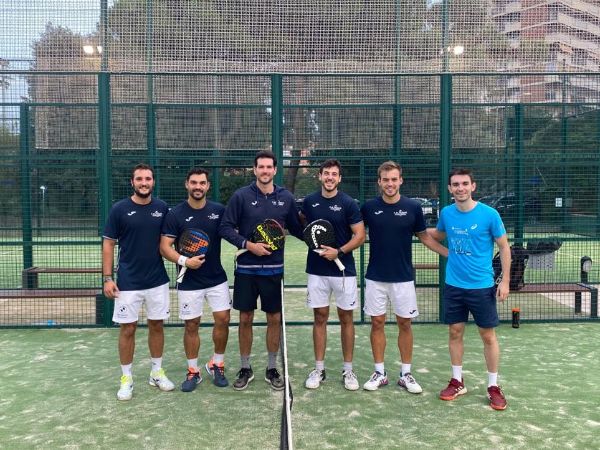 ---
AGENDA OF MATCHES C.E.LAIETÀ
Follow the day to day of our sections
As every Thursday,we inform you of the  upcoming games of our sections and sports schools.
This is the agenda of the matches of the week from 3 to 9 January 2022:
Basketball (no competitions)
Futsal (no competitions)
Paddle (no competitions)
Go Laie!
C.E.Laietà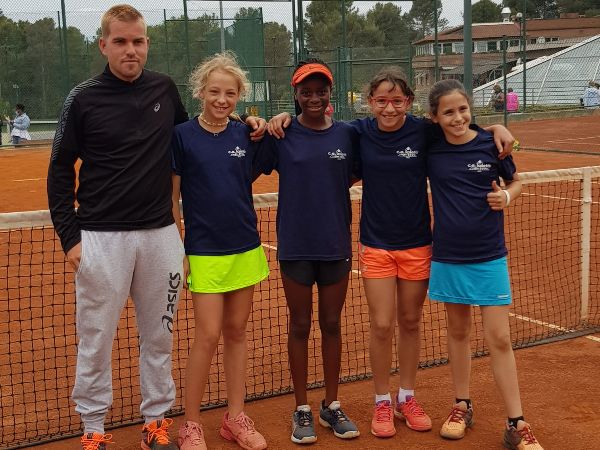 ---
AGREEMENT WITH DENTSANA
The dental clinic of Laietà
Dear users,
Our Club has reached a sponsorship agreement of the Centenary with the dental clinic Dentsana  to become the dental clinic of Laietà.
The clinic is located just 100 meters from our Club (at 31 Cardenal Reig Street).
Members and subscribers will have many advantages if you make a visit (free reviews, discounts, etc.)
You can see more information about the agreement and the social benefits in this  link.
Welcome Dentsana!
C.E.Laietà

---