SCHOOL TABLE TENNIS
Open on Saturday, January 29 at 4 p.m.
Dear users,
Our Club starts a new activity open to everyone, it is theTable Tennis School.
This school will start this Saturday,  January 29th with an open day from 4:00 p.m. to 5:30 p.m.
We are waiting for you!
Here you have all the information of the new school of Laietà:
– Schedule:Saturdays from 4 to 5:30 p.m.
– Ages: adults and children over 12 years old who will train together-
Prices:  members 35 euros/month and non-members 40 euros/month
– Monitors:  federated monitor recommended by Pep Palés (who will often come to support).
– Information and contact:  tennistaula@laieta.cat
– Registration: Office for Customer Service
Come and try this exciting sport and don't miss out on your place!
C.E.Laietà
---
CENTENARY FLAG
A great memory for all the teams that visit us
We are pleased to inform you that throughout the Centenary Year we will deliver a commemorative flag to all the teams that visit us.
Thus,  before all the games of Tennis, Basketball, Futsal and Padel that we play at home, we will give you this detail that will forever remember your time at Laietà in the year of our Centenary.
Values and Pride Laietans!
C.E.Laietà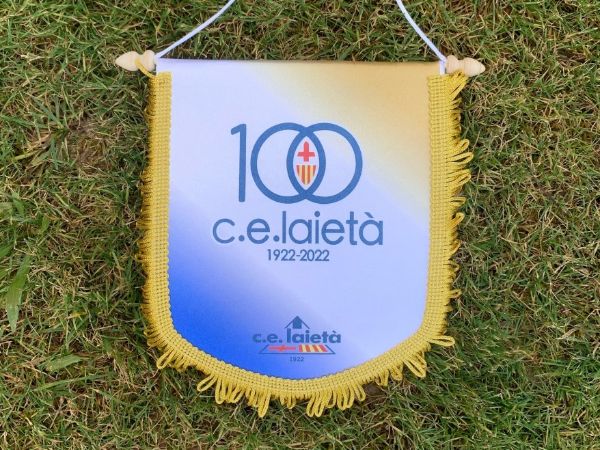 ---
LIVE BARÇA IN LAIETÀ!
All Barça matches in the Pergola
Remember that you can live all barça matches in Laietà.
You can enjoy them whenever you want on the giant screen that we have installed in our  Pergola!
We take this opportunity to remind you of all the matches in February:
FCBarcelona – Atlético madrid: Sunday, February 6th at 4:15 p.m.
Spanish – FCBarcelona: February 13th
FCBarcelona – Naples: Thursday, February 17th at 6:45 p.m.
Valencia – FCBarcelona: February 20
Naples – FCBarcelona: Thursday, February 24th at 9 p.m.
FCBarcelona – Athetic de Bilbao: 27 Febrer
C.E.Laietà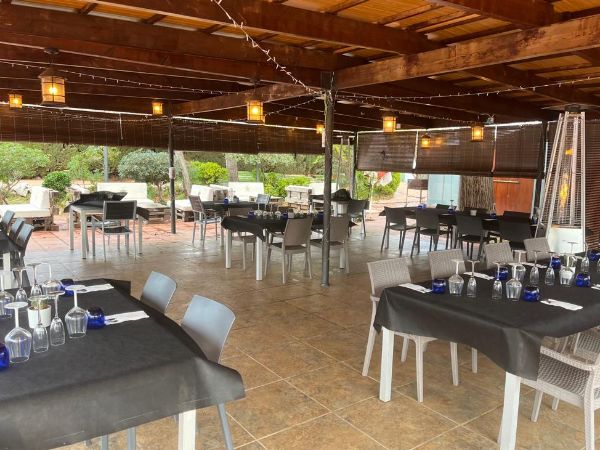 ---
SOCIAL TENNIS TOURNAMENT
Inscriscriptions already open
We are already preparing the Social Tennis Tournament of  2022, which will be very special due to the celebration of our Centenary.The awards ceremony will be held during the dinner of the great Tennis Night that we will do in June and in which there will be more emotions and surprises than ever.
The Social Tennis Tournament competition will be organized as follows:
Female Category: alevin, infantile, junior and absolute
Male category: benjamin, alevín, infantile, cadet, junior and absolute
Seniors: +35, +45 i +55.
You can now register with your FCT user here.
Registration open until February 13th.
We are waiting for you! Let's do Tennis, let's do Laietà!
C.E.Laietà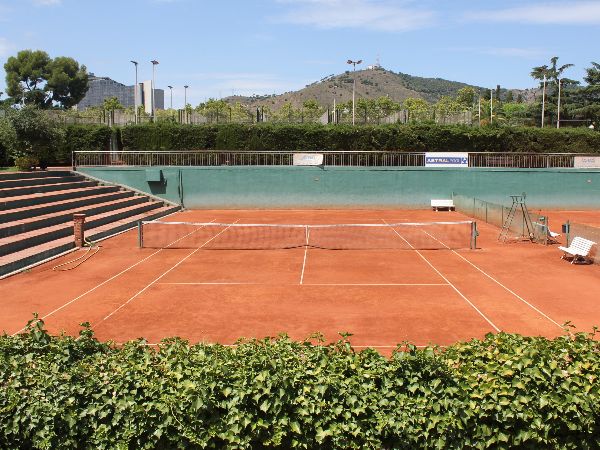 ---
PARTNER PROMOTION BRING PARTNER
All year round of the Centenary!
Dear Members,
We want to thank and reward your loyalty to our Club! That is why we will leave the Membership promotion
in force throughout the centenary year.  You are the best ambassadors of the Club and the Member carries Member,  will make the  Laietà family continue to grow and grow!
Invite your family, friends and friends to become partners!
It is very easy, you just have to bring a new partner and you will have:
The Free Monthly Fee for 2 months
*In case you bring more than one new partner, you will benefit from 2 free months for each of them.
In addition, the new partner will obtain :
1 Free Monthly Fee and Facilities in the payment of the Social Title (financing up to 5 years without interest).
*This promotion does not apply to people who have been linked to the club during the last 6 months.
If you want more information, or make an appointment with us to show our Club to the person concerned, you can send an email to marketing@laieta.cat,call  934 486 350 or go through theMember SupportOffice.
We are waiting for you!
C.E.Laietà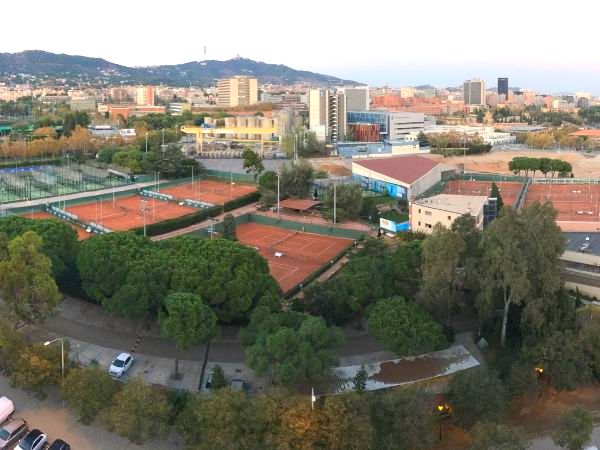 ---
PADDLE SUBSCRIBER PROMOTION BECOMES A MEMBER
All year round of the Centenary!
Dear Members and Subscribers,We want to continue thanking and rewarding your loyalty to the Club!
We are very pleased that you are part of laietà  and we want our family to be bigger and bigger!
That is why we present you the  Padel Subscriberpromotion becomes a Member
Thus,  if a Paddle Subscriber becomes a Member,you willget:
For the Subscriber who becomes a Member: 1 free year of box office and other advantages*
* The new partner will have facilities in the payment of the Social Title, which can be financed up to 5 years without interest.
For the Member: a free monthly fee.
That way, they both win!
If you want to register as a new member or receive more information, you can send an email to marketing@laieta.cat,call  934 486 350 or go to thePartner SupportOffice. Don't wait any longer and cheer up! Enjoy Laietà more than ever!
Become a member! 
C.E.Laietà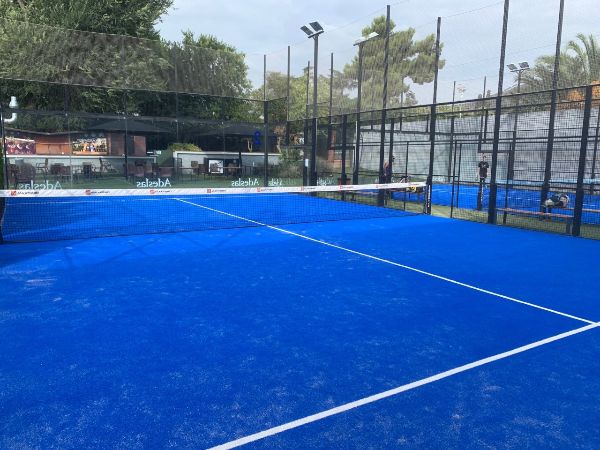 ---
AGENDA AND RESULTS OF THE MATCHES C.E.LAIETÀ
Read the agenda and results of our club
We inform you of the results and the agenda of matches in our sections and sports schools.
Results of the week from 17 to 23 January 2022:
Agenda of matches from 24 to 30 January 2022:
C.E.Laietà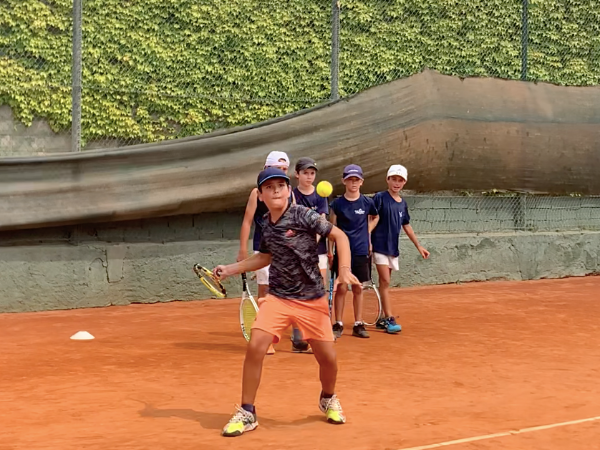 ---
COMTE DE GODÓ TROPHY
Tickets now available
Dear users,
The Barcelona Open Banc Sabadell 69 Comte de Godó Trophy has confirmed the organization of the 2022 edition.
The tournament will take place from  16 to 24 April 2022 at the facilities of the Real Club de Tenis Barcelona 1899.
Ticket andseason ticket sales for the general public have already begun  here and will be active until Friday, March 25, 2022.
On the other hand, people with a federation license can enjoy a 12% discount when buying tickets.
Send an email to:  coordinaciotennis@laieta.cat and they will tell you how to do it.
C.E.Laietà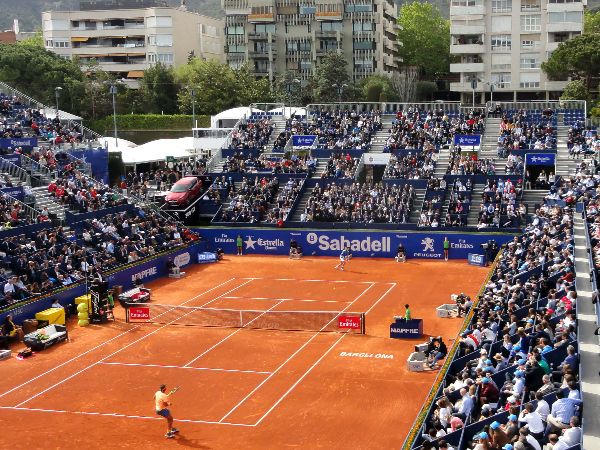 ---