WOMEN'S WEEK
Live it with us!
Dear and dear,
From tomorrow Tuesday, March 8 you can enjoy a lot of activities to celebrate Women's Week with us.
We advance everything we have prepared for you!
Gift of purple ties (from tomorrow, March 8)
You can pick them up for attention to the partner or cabin.
Contest and exhibition of photographs (of the 8 to the 21 of March)
Take a photo of a woman/girl inside the Laietà, give her a title and send it to centenari@laieta.cat between 8 and 14 March. From 15 to 20 March exhibition of all the photos received and popular vote to proclaim and decide the 3 winning photos on March 21.
Panel of the woman (of the 8 to the 21 of March)
A giant panel where you can dedicate a few words to the women of your life.
Outdoor Zumba Master Class (Saturday, March 12 from 11:30 a.m. to 1:30 p.m. on the Social Track)
Zumba Master Class with free access and open to everyone!
We are waiting for you!
C.E.Laietà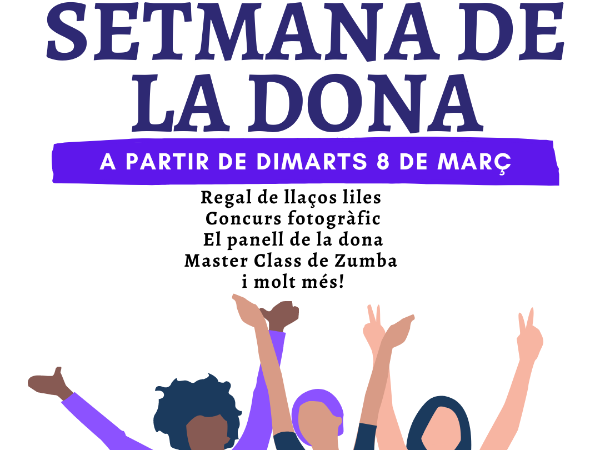 ---
FEDERATED PADDLE TOURNAMENT AT LAIETÀ
March 20th to 27th
Dear users,
We inform you that our Club will soon host a Slam Tournament of the Catalan Circuit of the Catalan Padel Federation.
This will be played between 20 and 27 March.
Registrations are now open here.
You have as a deadline for registration, Friday, March 18th.
You can see the official poster here.
Let's paddle, let's make Laietà!
C.E.Laietà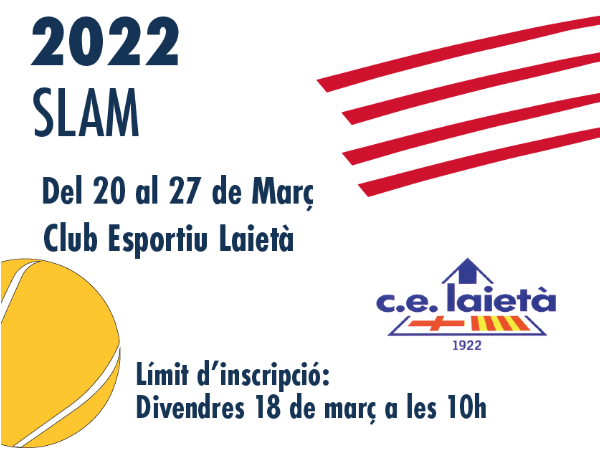 ---
TENNIS VS THE FAMINE
Food collection camp
Dear and dear,
We inform you that from March 9th until the 13th the Laietà joins the Initiative Tennis vs The Hunger.
This campaign is promoted by the Tennis Barcelona Foundation, with the support of the Catalan Tennis Foundation, and last year it collected up to 3 tons of food.
All food will go to an entity that the Club itself will choose, which will be close to our environment and that we will soon communicate to you.
You can leave your food at a counter in the lobby of our Club, and we recommend the donation of essential foods that do not need refrigeration: preserves, brics, jars of pulses, nuts, cans, rice, pasta, etc.
Thank you very much for your collaboration!
C.E.Laietà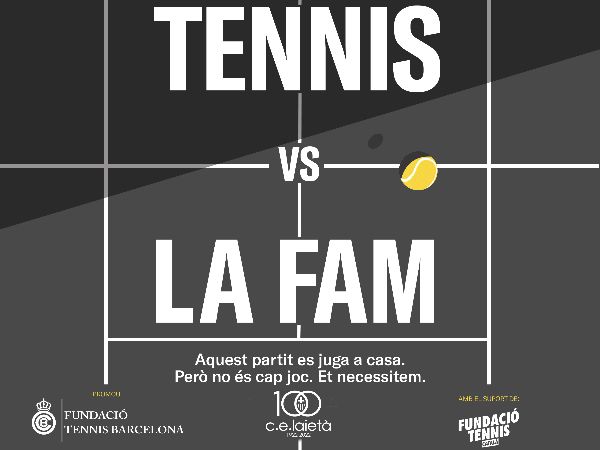 ---
AESTHETICS SERVICES
March
The new beauty service of Laietà continues to offer exclusive discounts on all its treatments, and you can enjoy these fantastic prices throughout the month of March!
We offer services such as: facial hygiene, massages, pedicure, manicure, hair removal, eyelash lifting, etc.
You can check all the prices and services here.
For more information contact our specialist:
Silvia Monclús (692.87.61.99 / smsampedro@gmail.com)
Take care of yourself in Laietà!
C.E.Laietà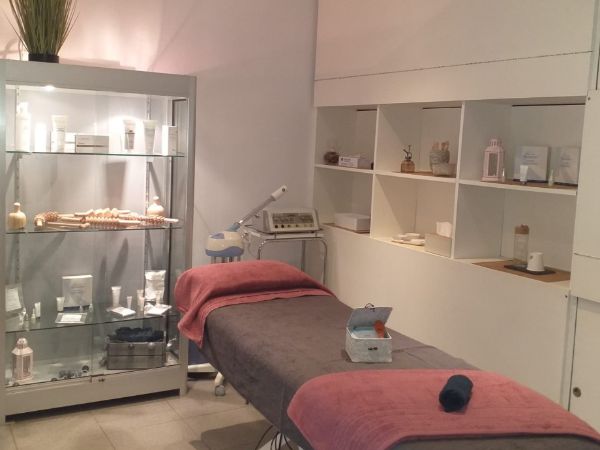 ---
BOOK YOUR CALÇOTADA MENU
The Centx100Laietà always by your side
It is the time of calçots in the Centx100laietà. 
As every year you can come with your family and friends to celebrate an authentic calçotada in the pergola of the Centx100laietà Restaurant.
The calçotada menu includes 15 calçots per person with homemade romesco sauce, grilled five meats in Webber cricket, our dessert cart and two drinks per pax or 1 bottle of wine for each 3 pax to choose from 3 DO's.
The price of the calçotada menu is 39,95€ per person.
Are you thinking of making a calçotada?
At centx100laietà we make it very easy for you.
Ask for more information or book at centx100laieta@globalbarcelona.es or on the phone 640174553
Thank you,
Centx100Laietà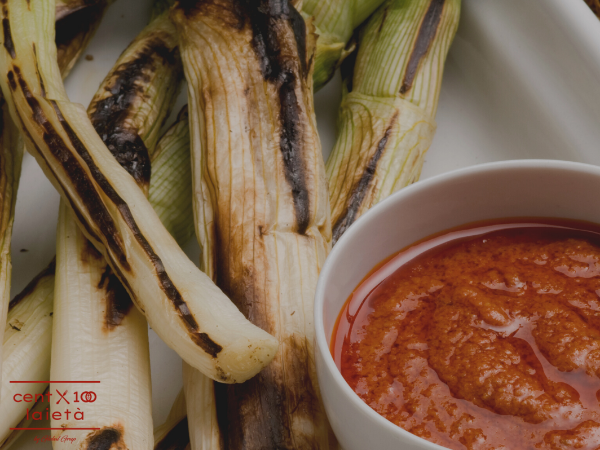 ---
AGENDA AND RESULTS OF THE MATCHES C.E.LAIETÀ
Read the agenda and results of our club
We inform you of the results and the agenda of matches in our sections and sports schools.
Results for the week from February 28 to March 6, 2022:
Agenda of matches from 7 to 13 March 2022:
C.E.Laietà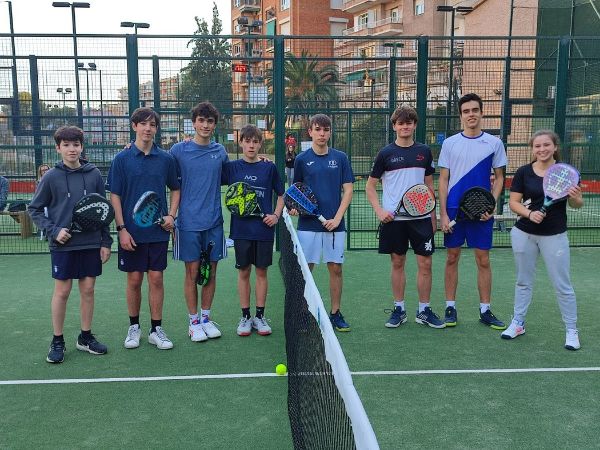 ---