LAIESPLAI 
Open registrations!
Remember that from 11 to 14 April we will celebrate the Laiesplai Easter campus for all children from 3 to 12 years old.
Come and enjoy sport and our activities at the best club in Barcelona!
For more information you can go to the Partner Support office, the email direccio@laiestiu.cat or consult the  information dossier.
To fill in the registration form click here.
We are waiting for you!
C.E.Laietà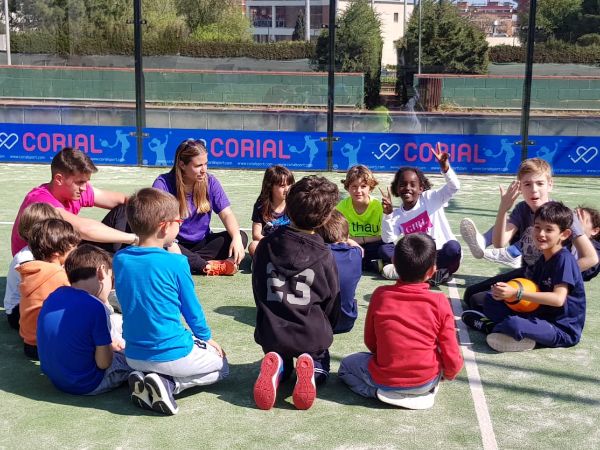 ---
SOLIDARITY TRAINING AT C.E.LAIETÀ
RCDEspanyol and Padel per tothom
Tomorrow, Tuesday, April 5, from 5 p.m. there will be a solidarity training with the boys of Youth A of RCD Espanyol de Barcelona, Carlos Aleman, Iker Venteo and Aleix Grabulosa in the facilities of our Club.
The youth of RCD Espanyol will share a training with the boys and girls of padel for all, the adapted paddle school of Laietà, and that captains Marcela Ferrari.
The training is part of the actions that are part of the World Autism Awareness Day that began on April 2 by illuminating the RCDE Stadium in blue to raise awareness of this disorder.
Surely the boys and girls will enjoy a lot!
It will be a very special day and you are all invited to the slopes 1 and 2!
You can see more information here.
C.E.Laietà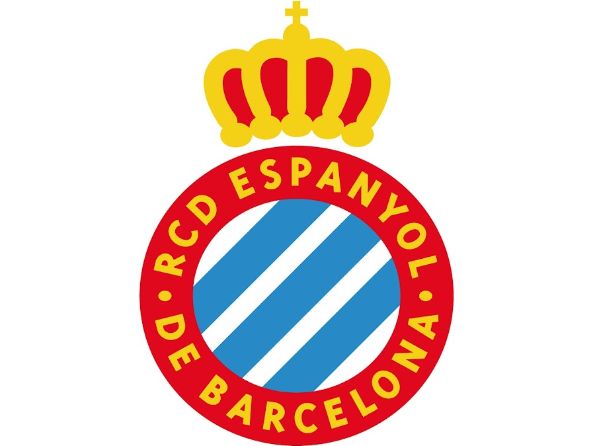 ---
CHAMPIONS
Junior B basketball
With this Sunday's victory over C.B.Pedagogium 74-47, our Junior B has been proclaimed Level A league champion with a balance of 21 wins and 1 single defeat.  The players coached by Jordi, Janez and Joan have completed an almost immaculate league award for effort, perseverance, involvement and teamwork.
Now as group champions it is necessary to continue working harder if necessary, to face the Final Round of the Barcelona Championship and the new commitments that will be increasingly demanding.
Congratulations team, you are an example of the spirit of Laietà!
C.E.Laietà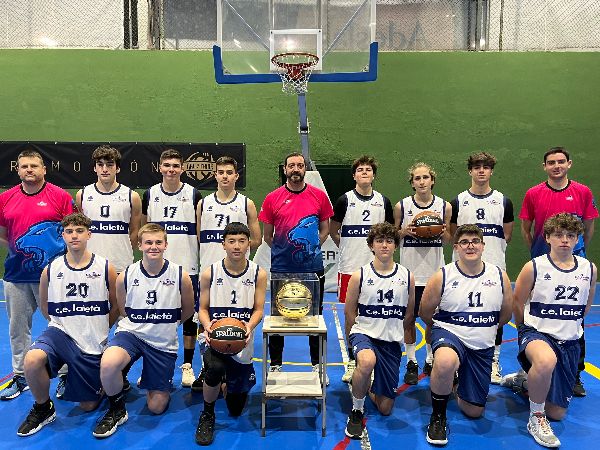 ---
NEW LAIETÀGYM SCHEDULE
Gymlaietà!
Dear users,
We send you the new schedule of our gym that will be in force during the months of April, May, June and July.
You can download  it
here,Get in shape with the GymLaietà!
We are waiting for you!
C.E.Laietà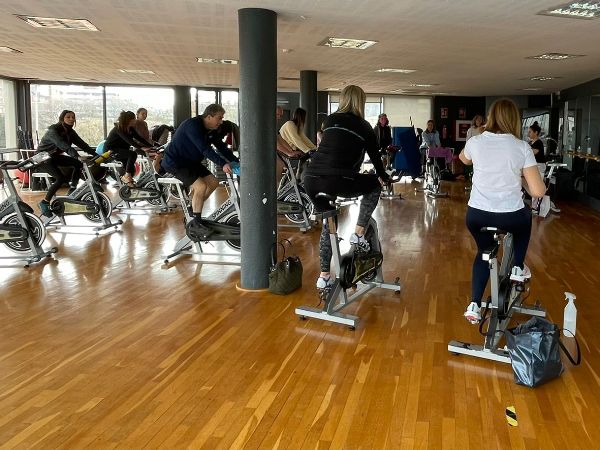 ---
WORLD PHYSICAL ACTIVITY DAY
April 6th
Once again, we collaborate in the dissemination of the World Physical Activity Day, which will take place on April 6.
The World Physical Activity Day is an initiative promoted for thirteen years by the General Secretariat of Sport and Physical Activity and the Public Health Agency of Catalonia.
This year's motto is "Move life".
The objective is to promote physical activity as a tool for health and well-being, and extend its beneficial effects for the prevention of diseases related to sedentary lifestyles, both for children and adolescents as well as for adults and the elderly. In recent years, our work and leisure habits have had to change, but they should not become sedentary habits.
We leave you with some tricks to lead an active life (here).
C.E.Laietà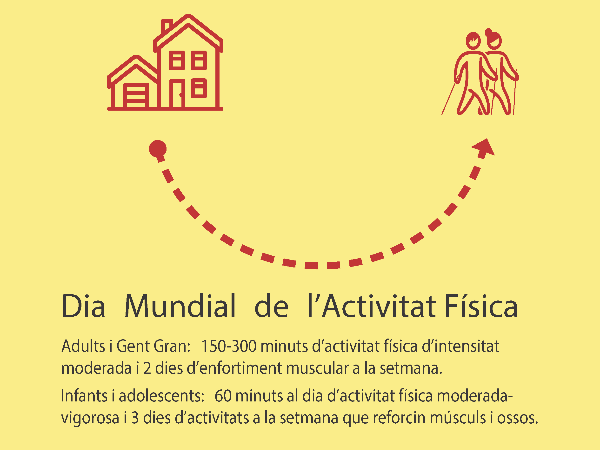 ---
ON-LINE SHOP OF THE C.E.LAIETÀ
Available on our website
Dear users,
We remind you that you have at your disposal the online store of the Laietà Sports Club.
You will find T-shirts, polo shirts, swimsuits, towels and lots of clothes for men, women and children.
Come in now and discover the Centenary special line and all our ideal accessories to buy and give!
Don't think twice, choose the one you like the most,Click
here: LaietàVesteix
Laietà's shop!
Make Laietà!
C.E.Laietà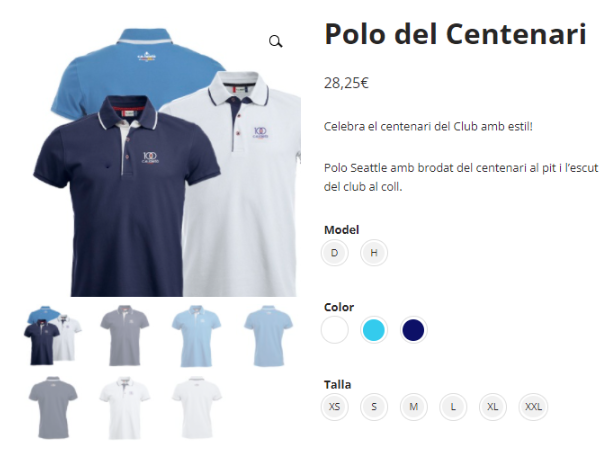 ---
IMPROVEMENTS TO OUR TENNIS AND PADDLE COURTS
We inform you that we are performing several performances on our tennis and paddle courts.
On the one hand, we are throwing clay at our tennis courts to avoid frost and improve their condition in general.
On the other hand, we are combing, decomposing and adding sand from all paddle tennis courts.
We work to make a club better, we work for you!
C.E.Laietà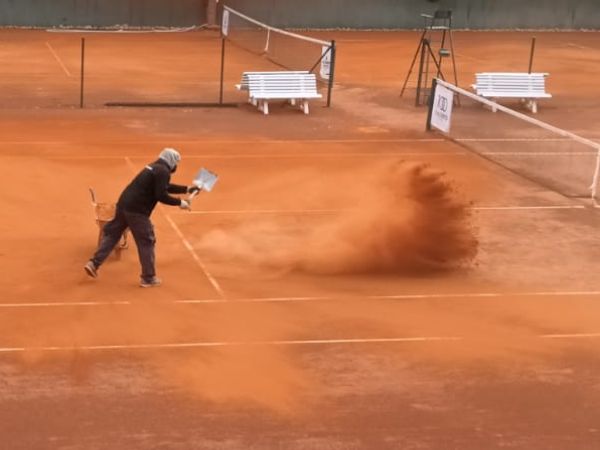 ---
AGENDA AND RESULTS OF THE MATCHES C.E.LAIETÀ
Read the agenda and results of our club
We inform you of the results and the agenda of matches in our sections and sports schools.
Results for the week from March 28 to April 3, 2022:
Agenda of matches from 4 to 10 April:
Tennis (rest day)
Futsal (rest day)
Paddle (unavailable)
C.E.Laietà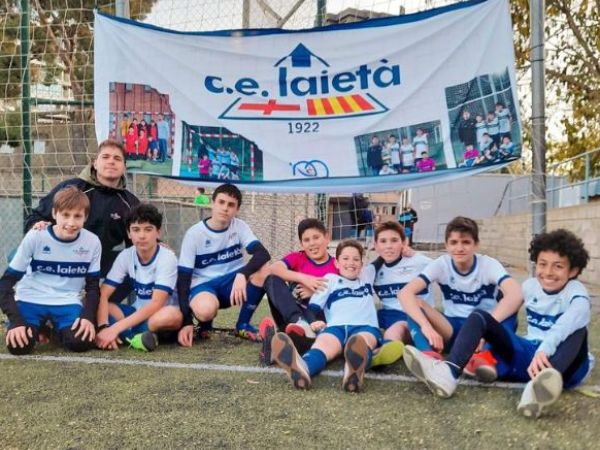 ---