SANT JORDI'S DAY
Book collect until April 23rd
Dear users,
Remember that we have active an initiative that will end the Day of Saint George on April 23rd.
You can now leave the books you no longer want, with some quality and in good condition in Attention to the Partner (they can be novels, poetry books, children's literature, etc.)
In return they will give you a ticket that you can exchange on Saturday, April 23rd for another book, among all those that we have collected, completely free of charge.
On the same day, despite not having a ticket you can buy any book at a symbolic and popular price of 1 or 2 euros.
In this way, we intend to create a permanent library that will serve as a free book exchange place for both adults and children.
Participate!
C.E.Laietà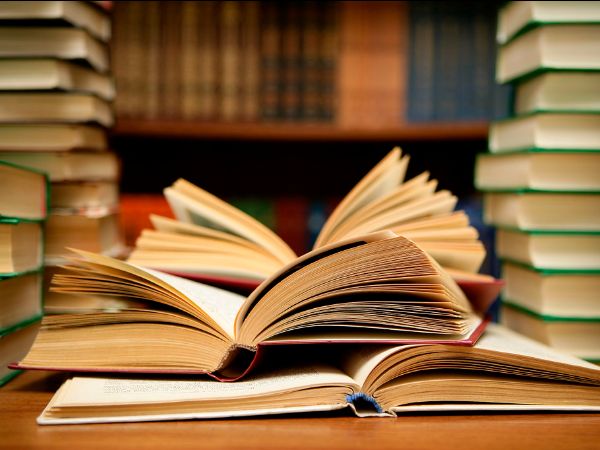 ---
CENTENARY EXHIBITION
5th of April to the 27th of May
We inform you that you can now visit the Exhibition of the Centenary of the C.E.Laietà (1922-2022), which will be held in the Exhibition Space of Les Corts in the Headquarters of the District (Plaza de Comas, 18).
It is an exhibition in which you can enjoy the history of our Club, taking a tour through texts, images and documents.
The exhibition is completely free and will remain open from April 5 to May 27, Monday to Friday from 9 a.m. to 8 p.m.
Stay tuned because we will announce more news about this exhibition.
Here is the information uploaded by the Barcelona City Council (info).
C.E.Laietà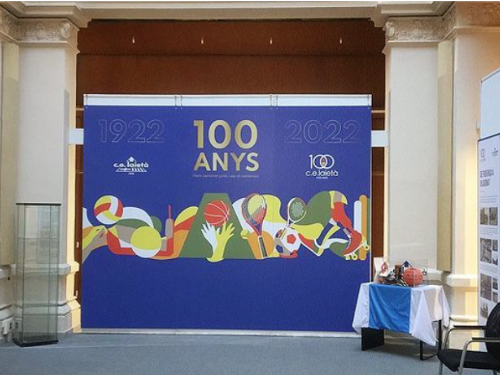 ---
PHYSIOTHERAPY SERVICE
Keep your back healthy!
Does your back hurt?
Have you just played the game and don't recover the way you'd like?
Do you have discomfort in your knee or ankle?
Don't think twice and call us!
At Laietà you have the best physiotherapy service at your disposal.
Learn in a single session the best exercises and stretching to keep your back healthy, strong and flexible.
Alba can help you with these treatments and many more:
Injury rehabilitation
Stretching
Massage
Personal training
Pilates personal
For more information send a whatsapp or call our physiotherapist Alba: 679.616.280.
We take care of you!
C.E.Laietà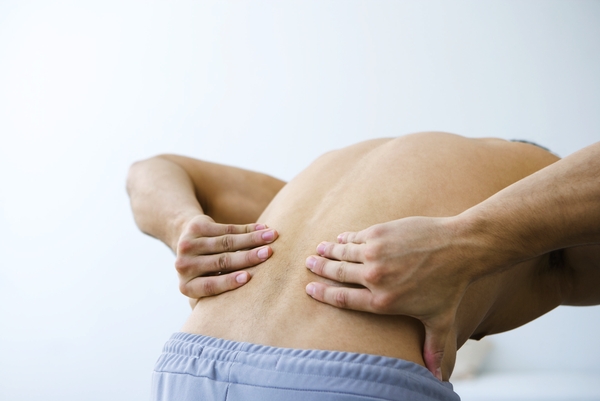 ---
PADEL SINGLE DAY TOURNAMENT
Sunday, April 24 from 10 a.m. to 6 p.m.
Dear paddle fans,
On Sunday, April 24, Spheric Padel will be held at our club, a single-day paddle tournament for all levels and categories.
You can register here and see the official poster here, there are still places!
Let's paddle, let's make Laietà!
C.E.Laietà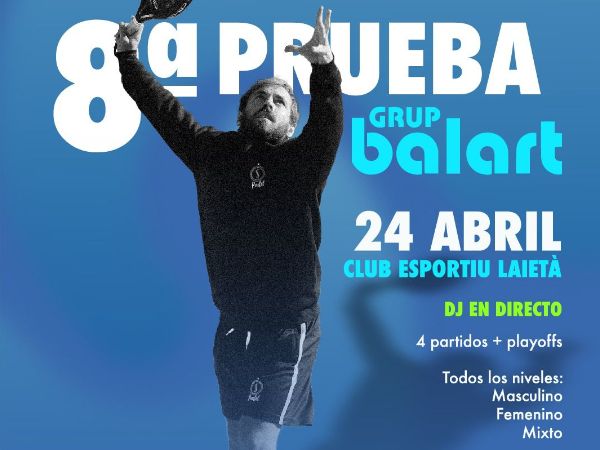 ---
CENTENARY TREE 
A very special day
Last Saturday we planted a century-old olive tree and discovered a commemorative plaque that will forever remember this special year for our Club.In a very emotional event, our older and younger members put the first sand shovels of the olive tree that occupies a well distinguished place within our facilities. The event was also attended by:
Jaume Riera (President of the C.E.Laietà)
Jordi Adell (President of the Centenary of the C.E.Laietà)
Tito Donada (partner number 1)
Carlos Hornero (Councillor for the District of Les Corts)
Members of the Board of Directors of C.E.Laietà
Partners, guests and employees.
Thank you very much to everyone for your assistance.
C.E.Laietà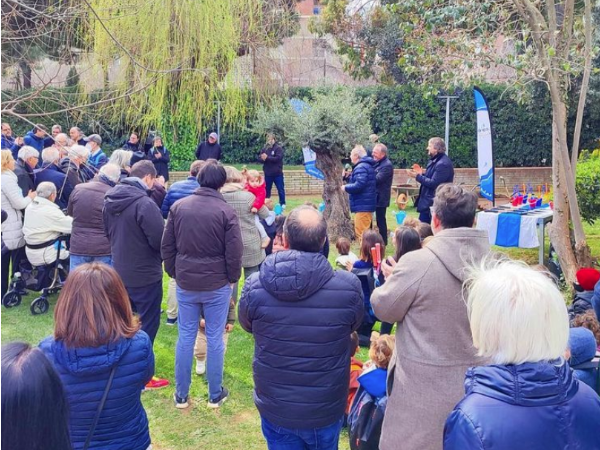 ---
SOLIDARITY ACTION
In collaboration with RCDEspanyol and Padel for all
Last Tuesday we had the pleasure of hosting an initiative of RCDEspanyol, Padel for Everyone and We Learn Autism.
A group of children with functional diversity and who are part of the adapted paddle school "Padel for All", played and shared the track with the 4 captains of the youth team of RCD Espanyol (Carlos Aleman, Iker Venteo, Aleix Grabulosa and Adrián Salguero).
This action was part of world autism awareness day that began on April 2 by illuminating the RCDE Stadium in blue to raise awareness of this disorder.
It is a pleasure for our club to support and facilitate initiatives like this.
Thank you very much to everyone!
You can see more information here.
C.E.Laietà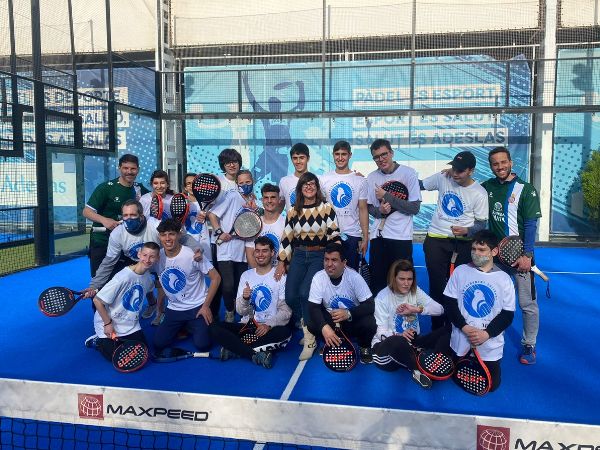 ---
DID YOU KNOW THAT…?
Have fun and learn during the centenary year!
Today comes a new "Did you know that…?" from Laietà, a game of curiosities about our Club with which you will learn a lot about Laietà that you may not know.
We encourage you to follow this incitement and we challenge you to learn and disseminate it especially with the little ones.
Did you know that…?
Was the C.E.Laietà founded in April 1922?
As you know, on December 8, 1922, the first basketball game was played in Spain between C.E.Laietà and Europa and we have always considered this date as our anniversary.
But we were really founded a few months earlier….
In 1921, Father Eusebio Millán, after a long trip to Cuba, returned to Barcelona enthusiastically for a new sport that had been practiced in the United States for 30 years: basketball.
This caused the first baskets to  be installed in the Pies Schools of Sant Antoni in Barcelona, and for young students to practice this sport for the first time.
Months later, during the month of April 1922 (the exact date is nowhere) and under the direction of Ricard Pardiñas, the first president of the club, a group of alumni of the Escolapis wanted to continue practicing this sport, and decided to set up a club that, in the future, will become dean of basketball throughout Spain, laietà Basketball Club.
C.E.Laietà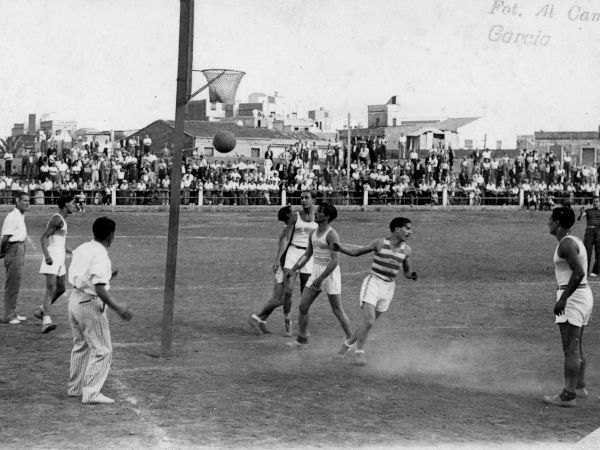 ---
With the sponsorship of:
With the collaboration of Barcelona City Council and the District of les Corts:

And the collaboration of the Provincial Council of Barcelona: