SANT JORDI'S DAY AT LAIETÀ
April 23rd
Dear users,
We have prepared different initiatives for this next Saturday, April 23, Sant Jordi's Day, from 10 a.m. to 2 p.m.:
Book exchange: you can now leave the books you no longer want, with some quality and in good condition in Attention to the Partner (they can be novels, books of poetry, children's literature, etc.). In return they will give you a ticket that you can exchange on Saturday, April 23rd for another book, among all those that we have collected, completely free of charge. On the same day, despite not having a ticket you can buy any book at a symbolic and popular price of 1 or 2 euros. In this way, we intend to create a permanent library that will serve as a free book exchange place for both adults and children.
Gift of white and blue roses, the colors of the laietà!
Bookmark Workshop: the little ones will be able to come and paint and take home some very special bookmarks
Join!
We are waiting for you!
C.E.Laietà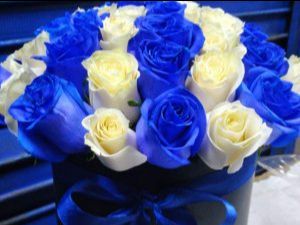 ---
LAIETÀ BASKETBALL WITH THE HALL OF FAME BALL
14 teams in the basketball section
All of our basketball teams already have their team photo with the Hall of Fame Golden Ball!
You can see here the photos of each team:
Senior A ;  Senior B ; Junior A ;  Junior B ; Junior C ;  Cadet A ; Cadet B;  Cadet C ; Infantil A ;  Infantil B ; Mini A ;  Mini B; Pre-Mini;  School
We are the dean of Spanish basketball!
C.E.Laietà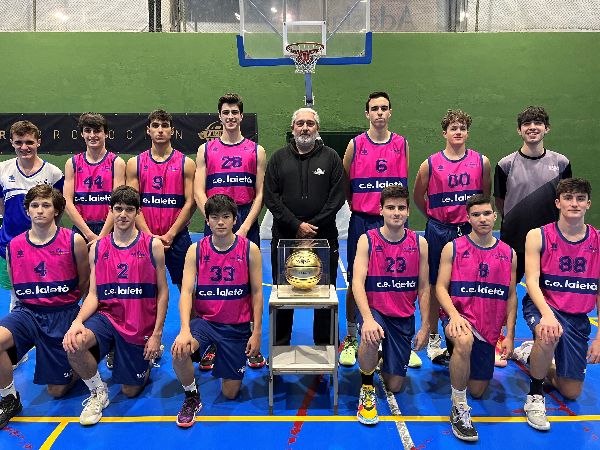 ---
NEW LAIETÀ GYM SCHEDULE
Come to Gymlaietà!
Dear users,
We remind you of the new schedule of our gym that will be in force during the months of April, May, June and July.
You can download  it
here,Get in shape with the GymLaietà!
We are waiting for you!
C.E.Laietà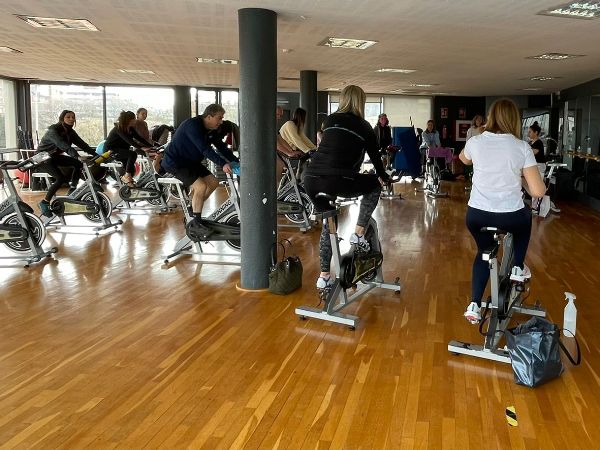 ---
ON-LINE SHOP OF THE C.E.LAIETÀ
Available on our website
Dear users,
We remind you that you have at your disposal the online store of the Laietà Sports Club.
You will find T-shirts, polo shirts, swimsuits, towels and lots of clothes for men, women and children.
Come in now and discover the Centenary special line and all our ideal accessories to buy and give!
Don't think twice, choose the one you like the most,
Click on: Laietà
C.E.Laietà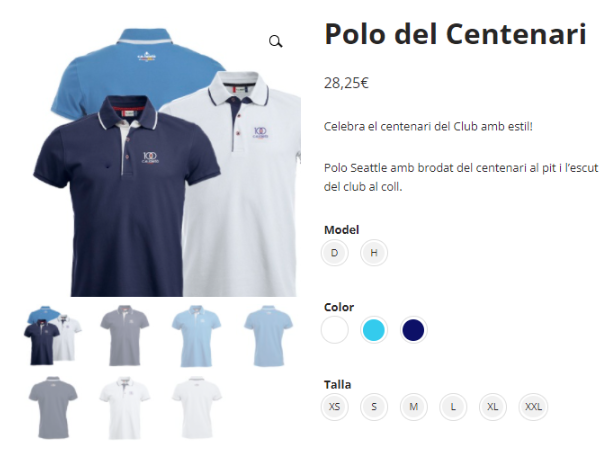 ---
SOCIAL ADVANTAGES
Enjoy them with your Laietà membership or subscriber card
We continue to grow, more and more entities are adding to our portfolio of social advantages for our partners and subscribers.
All American (sports and academic scholarships in the United States)
Aula Compás (music and arts school)
CityFisio (home physiotherapy)
Anglo-Connection (English courses abroad)
Eninter (elevators)
Bernáldez & Asociados (lawyers and economists)
GSC Seguros (insurance)
A+Sports (sports clinic)
Dentsana (dental clinic)
VCN Pro Videoconversion (digitization services)
The Corner Lighting (decorative lighting)
Idiomes Tarradellas (language school)
MCR Seguros (insurance brokerage)
Signum Marketing (marketing consultancy)
Farré School of Music (music school)
You can check all the advantages here.
Remember that if you have a business, a company or a trade, we invite you to offer us social advantages and exclusive offers for our partners and subscribers.
In return, you will appear on our website, disseminate it and enhance your business.
Write an email to marketing@laieta.cat and make us your proposal.
Cheer up! We all win!
C.E.Laietà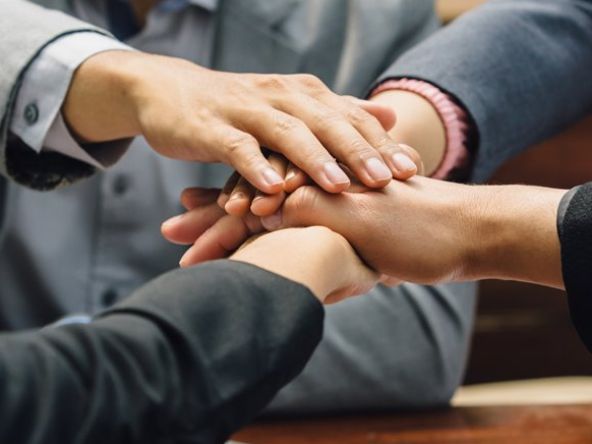 ---
9th SANT JORDI's ON AVENIDA DIAGONAL
Laietà present with the Centenary Basket
The District of Les Corts will hold next Saturday, April 23, the ninth edition of the Sant Jordi Fair 2022 on Avenida Diagonal (between Gran Vía de Carlos III and Pau Romeva street).
Once again the streets of life will be filled and we will be able to share Saint George's Day, with a festive atmosphere. A  Sant Jordi with a lot of love
will return to Diagonal!, where entities and shops will be the protagonists.
And of course, laietà will be present with a fun activity throughout the morningA
our stop you will find a coach of our basketball section and with it you can participate in the Centenary Basket!
Doing so will be very easy. There will be 3 launch positions and every time you hit from one of the distances you will take a different prize: a pen, a lanyard or a drum can be yours.
Visit us, we are waiting for you!
You can see the official poster here.
C.E.Laietà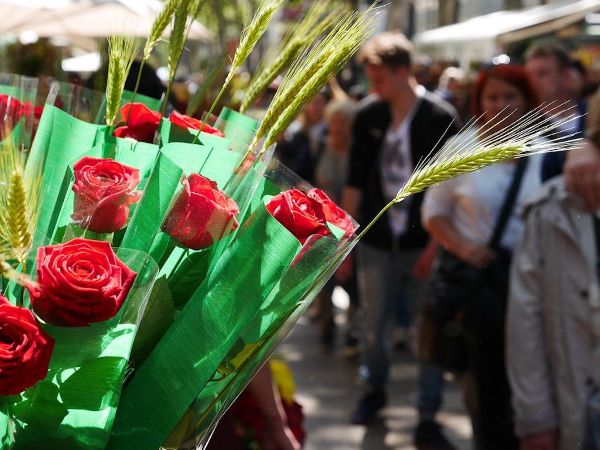 ---