ABSOLUTE CATALAN TENNIS CHAMPIONSHIP
From today Monday, June 13
From today Monday the 13th, and until Sunday, June 19th, when the finals will be played, you can enjoy the Absolute Catalonia Championship of Men's and Women's Tennis in Laietà with figures such as Tommy Robredo and Albert Montañés.
Don't miss it, come and experience top-level tennis on our courts!
The show is guaranteed!
We are waiting for you!
Tournament poster here.
Official poster here.
More information about tables, schedules, etc.  here.
Important note:
This championship will entail a high occupancy of our tennis courts, especially on June 13, 14 and 15.
We appreciate your patience and collaboration in advance.
C.E.Laietà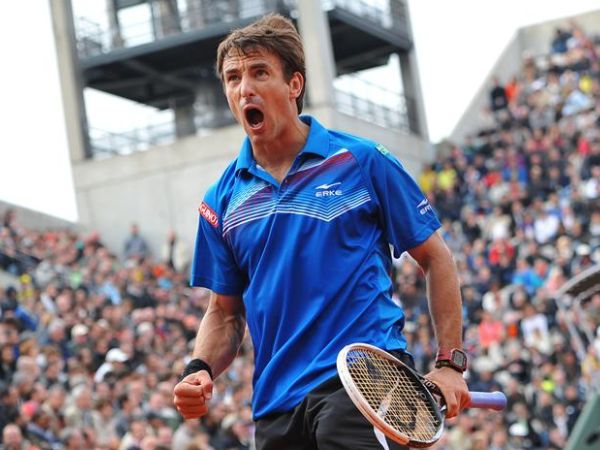 ---
LAIESTIU
2022Inscriptions in progress!
Remember that registrations for Laiestiu 2022 are already underway, which begins on Monday, June 27th!
You have at your disposal the best summer camps for your children: Laiestiu Baby, Laiestiu Junior or Laiestiu Jove and the Schools and Stages of Tennis and Padel.
You can see all the information in our catalog Laiestiu 2022.
For more information send an email or visit the following links:
Live the summer at Laietà!
We are waiting for you!
C.E.Laietà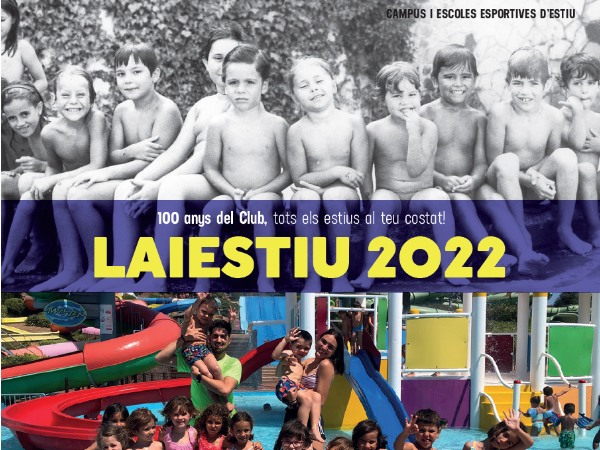 ---
PRESENTATION CENTENARY BOOK
Tuesday, June 21 at 6:30 p.m.
We already have in our hands the Centenary Book and it is spectacular!
The book will be presented with all honors on Tuesday, June 21 at 6:30 p.m. in our pergola.
Click here to see the invitation.
From that day onwards you will be able to purchase a copy for only 25 euros.
It will be a memory forever of our Club,
We look forward to seeing you all!
C.E.Laietà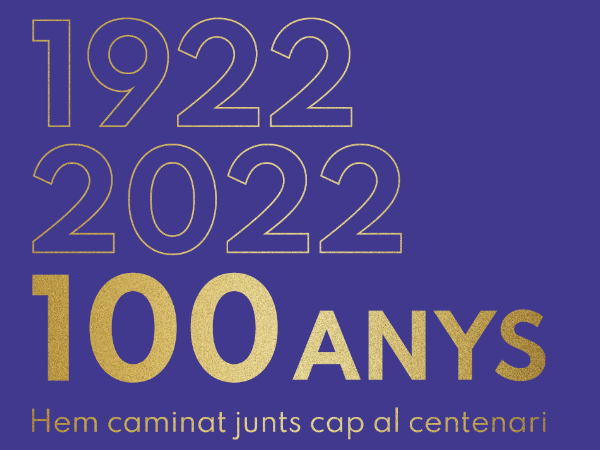 ---
CONCERT PÁJAROS MOJADOS
Friday, June 17 at 9 p.m.
This Friday, June 17 at 9 p.m. spectacular concert of Pájaros Mojados in our Pergola!
Enjoy this concert with drinks, bravas or nachos, cold sandwich (ham, cheese or whip) or hot (frankfurt or loin with cheddar) for only 15 euros per person.
To reserve a table, you must make the payment directly at the restaurant before noon on Friday (you will be given a ticket that must be exchanged in the Pergola).
Remember that at least half of the people in each reservation must be partners.
For more information please contact our restaurant Centx100laietà: centx100laieta@globalbarcelona.es
We are waiting for you!
Event poster here.
C.E.Laietà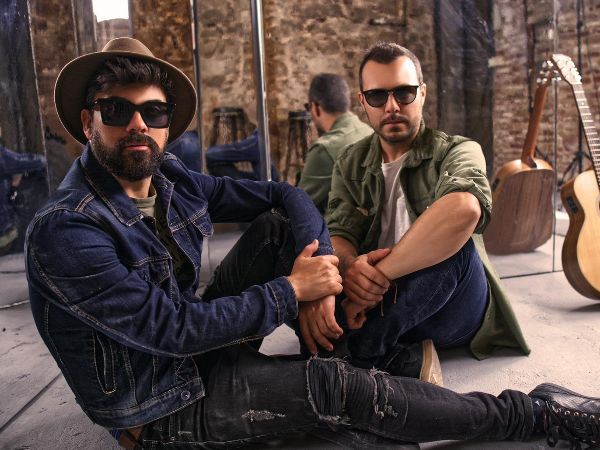 ---
ASICS
Find your ideal shoe with ASICS in Laietà Sports Club
ASICS will organize tennis slipper tests during the Absolute Catalonia Championship.
Join us on June 18th from 10 a.m. to 4 p.m. where ASICS will put at your disposal during the Absolute Catalonia Championship your shoes so that you can try them and find those that best suit you and your style of play.
You just have to approach the stand, choose your size and the model you want to try and go out on the track.
You can also register your time slot to reserve your place here.
Don't know what the best shoe is for you? An expert will advise you!
In addition, just to come and try, you will get an exclusive discount of 20% on your next purchase in www.asics.com.
Come and enjoy this afternoon with one of our trainers and you can choose to win a gift from ASICS.
Open to all audiences!
C.E.Laietà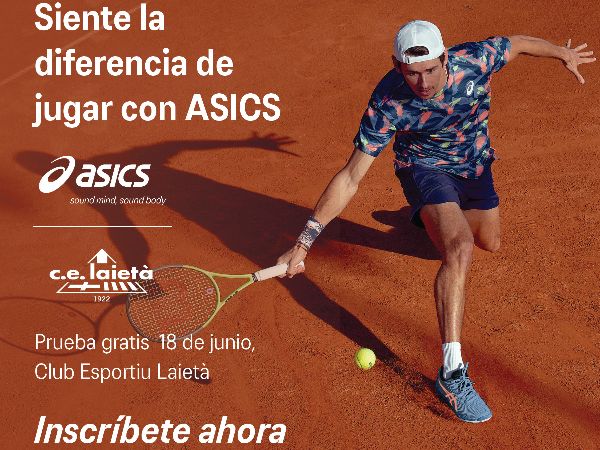 ---
RACKET COLLECT
Collaborates
The Barcelona Tennis Foundation and Cáritas are leading a racket collect campaign.
Give a second life to your child or adult racket!
Deliver your racket to Customer Service.
For more information click here.
C.E.Laietà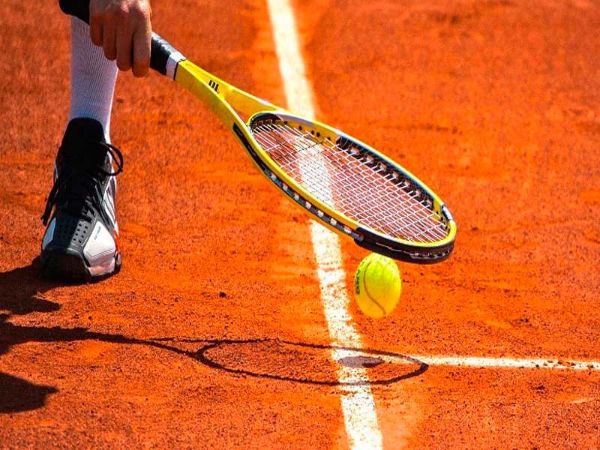 ---
ASSÍS
Collection of solidarity clothing
The ASSIS Reception Centre works to improve the quality of life of homeless people.
One of the services provided by the center, among many others, is the basic clothing service.
Right now they need:
Caps, sunglasses, sneakers, shorts, Bermuda shorts, backpacks, bags….
You can leave any of these garments to Attention to the Partner,Thank
you very much for your collaboration!
For more information click here.
C.E.Laietà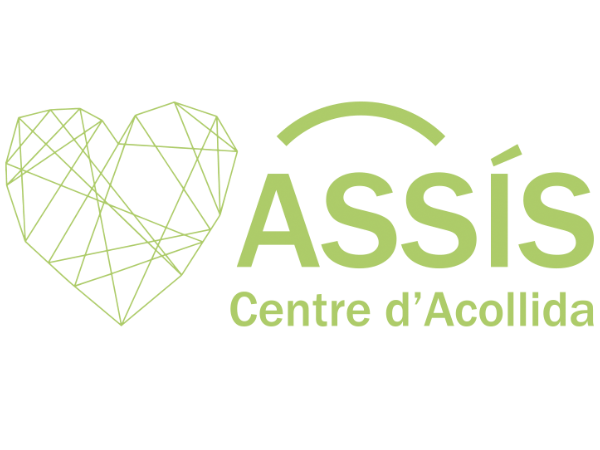 ---
ECOWASH
Clean your car in Laietà
From today, if you are a member or subscriber of the C.E.Laietà you can now enjoy the professional cleaning of your vehicle (whether car or motorcycle) while enjoying your stay at the club without moving your vehicle!
Every Tuesday from 9 a.m. to 5 p.m. you can clean your vehicle without water and in a 100% ecological way in Laietà with Ecowash (prices and services)
Book your professional service: 657 944 831 or directly by clicking here.
Check out this and other social benefits here.
C.E.Laietà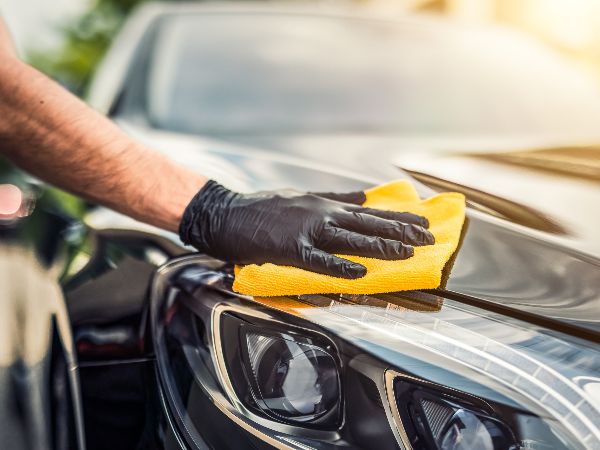 ---
BASKETBALL DAY
Success in Laietà
This past Saturday, June 11, the Great Basketball Day was celebrated in Laietà!
A great basketball day with matches, triple contest, two ball, 3×3, etc. with great success in attendance and participation and with very special visits such as those of ACB players Joan Pardina (ex-Laietà and now in Granada) and Michael Caicedo (Barça Basket).
The winners of the different competitions were:
1st classified 3×3: Max Pou; Xin Xuan Day, Natan Viejo and Adrià Sais.
2n classificats 3×3: Pablo Santín; Joan Codina; Albert Mas; Ivan Grace.
1st classifacat Triples: Mario Andreatta.
2nd place Triples: Joan Pardina.
1st place Two Ball: Roger Lleal and Jofre Lleal.
2nd place Two Ball: Pau Aranda and Hugo Rivera.
Congratulations to the winners and thank you all for your participation!
Let's do Laietà!
C.E.Laietà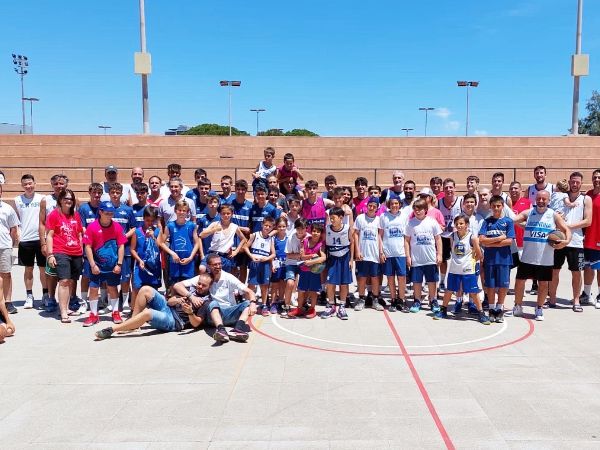 ---
AGENDA AND RESULTS
Futbol Sala
We inform you of the results and the agenda of matches in our Futsal section.
Results of the week from 6 to 12 June:
Schedule of matches from 13 to 19 June:
C.E.Laietà