FINALS ABSOLUTE CATALAN TENNIS CHAMPIONSHIP
June 19 from 9 a.m.
Remember that you can enjoy the Absolute Catalonia Tennis Championship that is being played in our Club.Today thursday the previous phase ends and from tomorrow the 2 main protagonists of the Championship enter the competition: Tommy Robredo and Albert Montañés.
The finals will be played on Sunday, June 19 and we must fill the stands of the central courts!
Women's Final: 9 hours
Men's Final: 11 hours
Don't miss it, come and experience top-notch tennis on our courts!
The show is guaranteed!
We are waiting for you!
Internal poster of the tournament here.
Official poster here and more information on pictures, schedules, etc.  here.
C.E.Laietà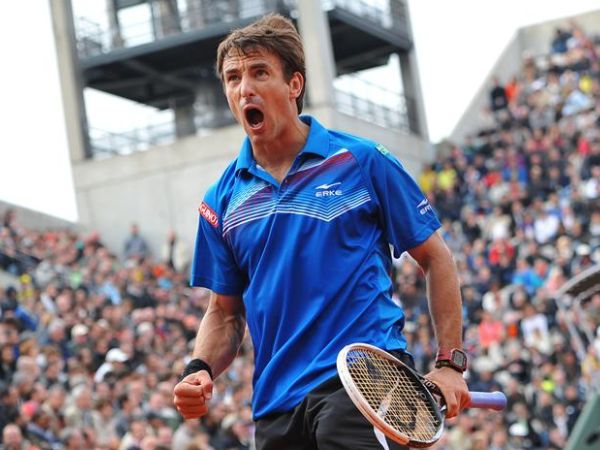 ---
1st SOCIAL PADEL TOURNAMENT
losing with the Finals, a Dinner and a Final Party!
Last Saturday, June 11, the 1st edition of the Social Padel Tournament of the Laietà Sports Club ended.
With a total of 102 pairs and 204 participants, 8 men's and women's finals and 8 consolation finals were played.
The tournament culminated in the delivery of trophies, gift raffles and a great party where you could see and live the great atmosphere that surrounds the social of our club. We would
like to thank all the players who have participated in the tournament and all our collaborators (Mussvital, Drinkimperfect, Haribo, Munich, Cuetara, L'Illa Diagonal, Aquarius), who have made this magnificent event possible!
Results:
Champions – Runners-up
1st Female: S.Capellas / P.Cerezo (replacing A. Panadés) – V.Soler / M.Pinyol
1st Male: A.Morell / R.Morell – A.Arrebola / A.Aranda
2ª Femenina: P.Sotomayor / B.Tremols – G.Salinas / R.Avilés
2ª Masculine: M.Pelejà / S.Bertran – J.Peman / A.Vargas
3ª Femenina: O.Godia / A.Godia Llinàs) – C.Preciado / O.Torrente (replacing A. Gafarelo)
3rd Male:  A.Pusó / T.Balaciart – X.Garcia / JC. Garcia
4ª Feminine: S.Moreu / A.Bernal – M.Garcia / N.Prots
4ª Masculine: Pending to play
Winners of the finals of consolation
1ª Feminine: C.Navarro / V.Richieri
1ª Masculine: C.Morata / C.Sais
2ª Feminine: S.Benito / S.Porta
2ª Masculine: S.Jimenez / P.Goudard
3ª Feminine: A.Gallardo / A.Juanpere
3ª Masculine: E.Marsal / X.Carbonell
4ª Feminine: S.Preckler / J.Simon
4ª Masculine:  L.Marchal / JM. Banach
Finally we leave you a link from where you can download all the photos of the semi-finals, finals and the awards ceremony at the big party on Saturday!
We are waiting for you next year at the 2nd edition of Padel Social!
C.E.Laietà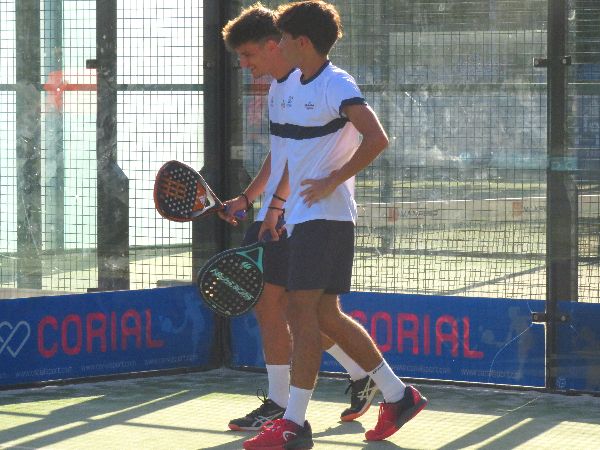 ---
CONCERT PÁJAROS MOJADOS
Friday, June 17 at 9 p.m.
This Friday, June 17 at 9 p.m. spectacular concert of Pájaros Mojados in our Pergola!
Enjoy this concert with drinks, bravas or nachos, cold sandwich (ham, cheese or whip) or hot (frankfurt or loin with cheddar) for only 15 euros per person.
To reserve a table, you must make the payment directly at the restaurant before noon on Friday (you will be given a ticket that must be exchanged in the Pergola).
Remember that at least half of the people in each reservation must be partners.
For more information please contact our restaurant Centx100laietà: centx100laieta@globalbarcelona.es
We are waiting for you!
Event poster here.
C.E.Laietà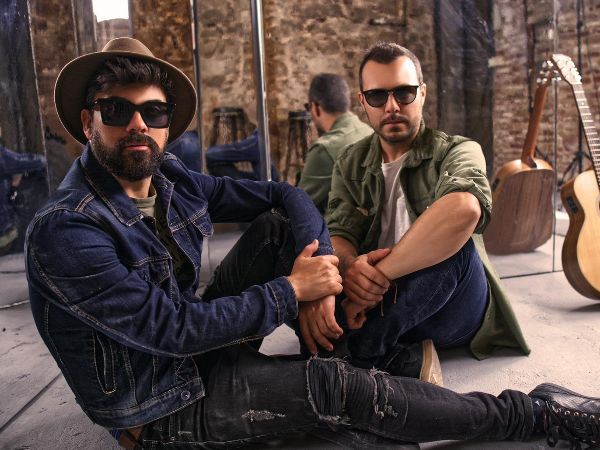 ---
LAST PLACES IN CENTX100LAIETÀ
Sant Joan 2022
Remember that we have limited places with the last places of Sant Joan 2022.
It is centenary year, it is the year of Sant Joan at the Laietà Sports Club.  
Can you imagine celebrating the shortest night of the year surrounded by friends and family at your Club?
This June 23rd at 9 p.m., come to Laie and live a magical party having dinner with an exceptional menu, drinks, live music with our DJ and a lot of party in the Pergola. We invite you to enjoy and know our gastronomic proposal Sant Joan Menu 2022
– Appetizer:
Seafood mussel casserole
– Starters:
Assortment of Iberian sausages with coca de vidre bread
Salmorejo with crunchy ham, minced egg and dehydrated leek
Cevitxe de corball, avocado and passion fruit.
– Main to choose
Medium D.O Angus Ireland beef ripening, grilled live charcoal with bakery potato and Provençal tomato
Morro de cod Gaudus Morua confit with citrus venere rice, mango brunoisse accompanied by a light Dutch avocado sauce.
– Desserts:
Coca de Sant Joan and a glass of Cava from centenary
Own cuisine, local products, music drinks, DJs and lots of partying in the pergola of the centx100laietà, will you let them tell you? 
Please note that prepayment must be made at the time of booking. We want to remind you that we have limited places.
Welcome to the hottest season of the year by hand! Do not stay out of Sant Joan and book before June 20th.
More information and reservations at centx100laieta@globalbarcelona.es, on the www.centx100laieta.cat website or by calling 934486119.
Centx100laietà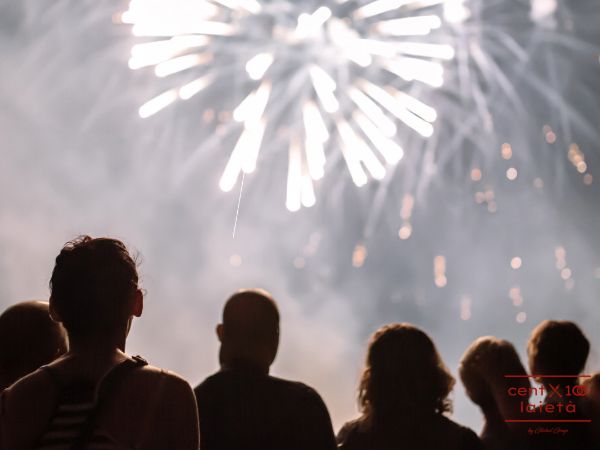 ---
CLOSING SPORTS SECTIONS
Season 2021-22
We inform you that due to the celebration of the Absolute Catalonia Tennis Championship that is being played in our facilities, this year we will not be able to make a joint closing at the weekend as we have done some years.
This year each section will make its own closing to say goodbye to the 2021-22 season, do not miss it!
C.E.Laietà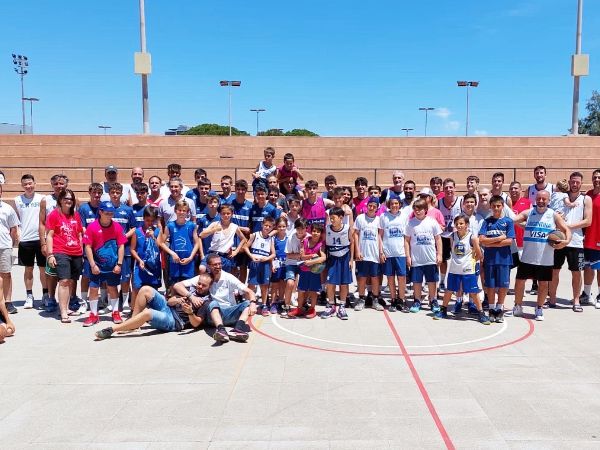 ---
PHOTO AND VIDEO SESSION LAIETÀ
Do you want to be our image?
Dear users,
We want to expand the bank of images and videos of Laietà for catalogs, social networks, posters, promotions, etc.  and that is why we need Laietan and Laietan models to whom they are excited to appear being the image of The Laietà.
Do you want to model for a day?
We need all kinds of profiles of men and women: boys and girls, young people, adults, grandparents and grandmothers in our facilities (tennis, paddle tennis, basketball, futsal, gym, restaurant, etc.)
To do this, simply fill out this form (you must fill out a form per person even if you are from the same family).
In a few weeks we will contact you to schedule a Saturday morning to do a photo and video session with all of you.
Participates!
C.E.Laietà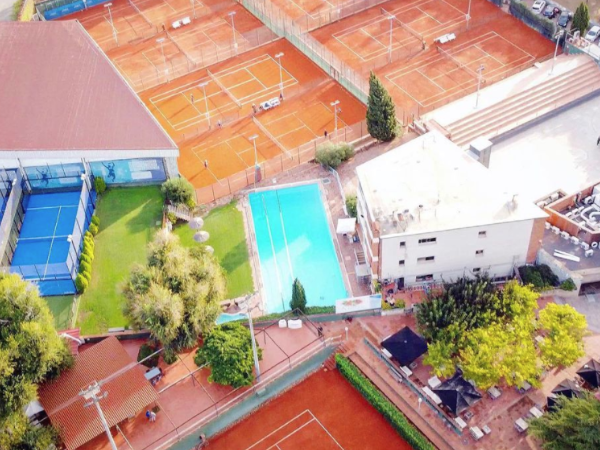 ---
HEAT STROKES
Prevention, symptoms and treatment
Dear users,
Due to the increase in temperatures, we attach information to prevent, detect symptoms and treat heat strokes.
Prevention:
Avoid hours of maximum heat ( 13 to 17 hours)
See fresh water (not cold) every 15 or 20 minutes even if you do not have sed
Dress clear and wide clothes, wear cap and sun protection +30
Symptoms:
Dry headache
in the mouth
Exhaustion or weakness
Muscle aches
Lack of
sweating Vertígens and nausea
Treatment :
Put yourself in the shade , ice or wet towels on the head and crotch
If you can shower fresh water not cold
Not to drink cold water, but fresh, it is to lower the temperature slowly (lowering it too fast would be counterproductive)
C.E.Laietà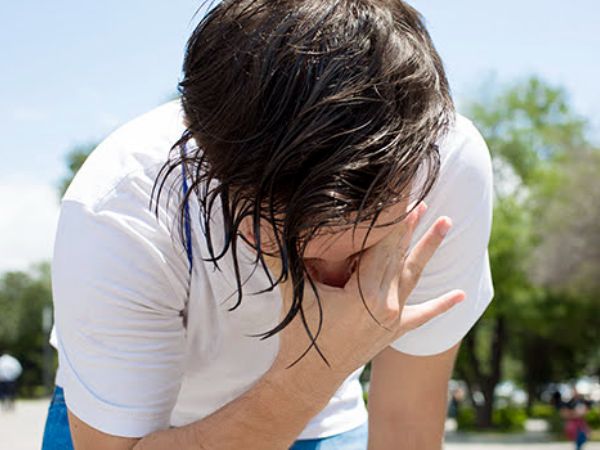 ---
PRESENTATION CENTENARY BOOK
Tuesday, June 21 at 6:30 p.m.
Remember that we already have in our hands the Centenary Book, which will be presented with all honors on Tuesday, June 21 at 6:30 p.m. in our pergola.
From that day onwards you will be able to purchase a copy for only 25 euros.
It will be a memory forever of our Club,We
look forward to seeing you all!
Click here to see the invitation and information for the subsequent dinner.
C.E.Laietà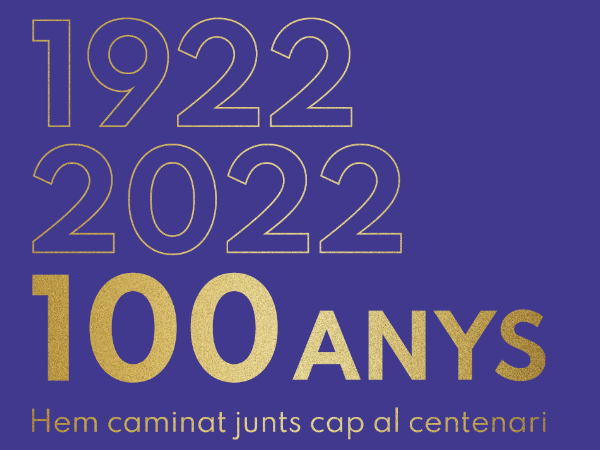 ---