ABSOLUTE CATALONIA TENNIS CHAMPIONSHIP
Victories of Tommy Robredo and Esther López in Laietà
The 114th edition of the Absolute Catalonia Tennis Championship that was played on the laietà courts ended on Sunday.
In the men's final Tommy Robredo beat Jordi Mas by 6/3 and 6/1.
In the women's category Esther López defeated Aran Teixidó in the final by 6/2 and 7/5.
In this way, Esther López and Tommy Robredo were proclaimed Absolute Catalan Tennis Champions 2022.
The 4 finalists received their respective awards on the central courts of Laietà by the President of the C.E.Laietà, Mr. Jaume Riera and the President of the Catalan Tennis Federation, Mr. Jordi Tamayo.
In addition, the players received a special trophy in memory of the centenary of our club.
From here, we want to thank all the players, institutions, workers, spectators and sponsors for making this spectacular Championship possible!
More info at the Catalan Tennis Federation and betevé.
C.E.Laietà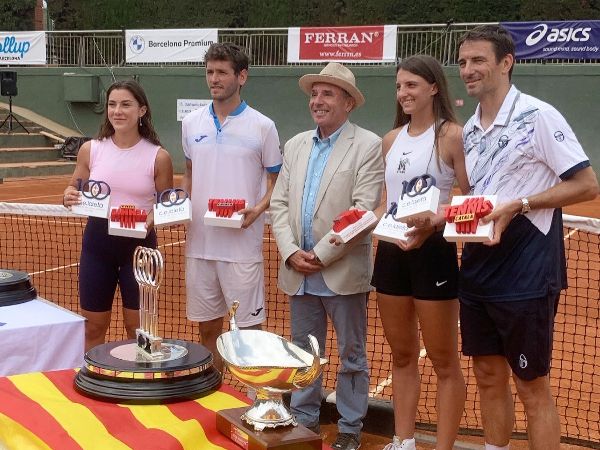 ---
PRESENTATION CENTENARY BOOK
Tuesday, June 21 at 6:30 p.m.
We already have in our hands the Centenary Book and it is spectacular!
The book will be presented with all honors tomorrow, Tuesday, June 21 at 6:30 p.m. in our pergola.
Click here to see the invitation.
From tomorrow you can also purchase a copy for only 25 euros.
It will be a memory forever of our Club,
We look forward to seeing you all!
C.E.Laietà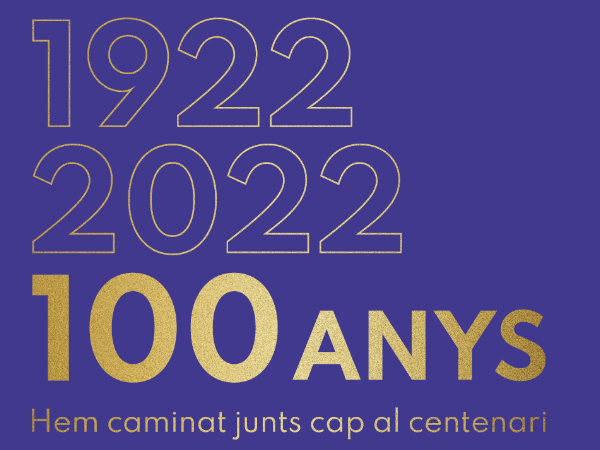 ---
REGISTRATION PADDLE SCHOOL
2022-23
We open registration for the 2022-23 paddle season, children and adults!
Next season will begin in September (the day adults and day 5 minors).
Places are open to everyone, but students who have been with us have preference until July 10th. From that day on, the unccupied places will be occupied by new students, since you must bear in mind that we have a waiting list in adults and minors with people eager to be part of our school.
Do not forget to register now (one per student)!
To fill in the form click here.
We end up recalling other important points of this summer 2022:
The children's school ends on June 22.
The adult school ends on July 30 l(if you do not come in July, notify padel@laieta.cat before June 20th)
We have open padel stage places for children (mornings) and intensive adults (afternoon). For more info write to: padel@laieta.cat
And take holidays or not, do not hang the paddle and look for holes to make matches and do not lose the pace of paddle!
Lots of paddle tennis and a very strong hug from your team of trainers!
Juanma / Toni / Max / Marc / Arnau / Javi / Marcela
C.E.Laietà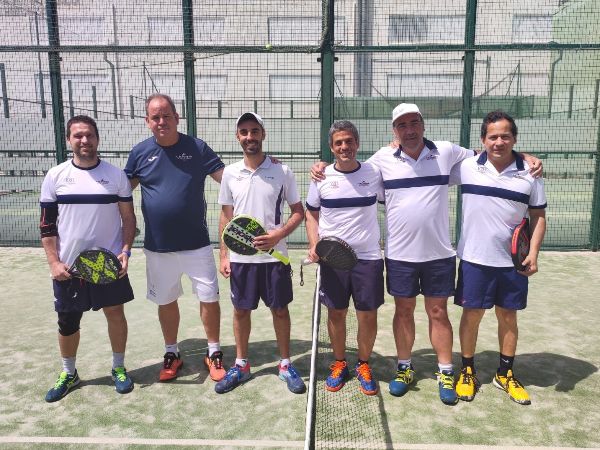 ---
LAIESTIU 2022
Inscriptions in progress!
Remember that registrations for Laiestiu 2022 are already underway, which begins next Monday, June 27th!
You have at your disposal the best summer camps for your children: Laiestiu Baby, Laiestiu Junior or Laiestiu Jove and the Schools and Stages of Tennis and Padel.
You can see all the information in our catalog Laiestiu 2022.
For more information send an email or visit the following links:
Live the summer at Laietà!
We are waiting for you!
C.E.Laietà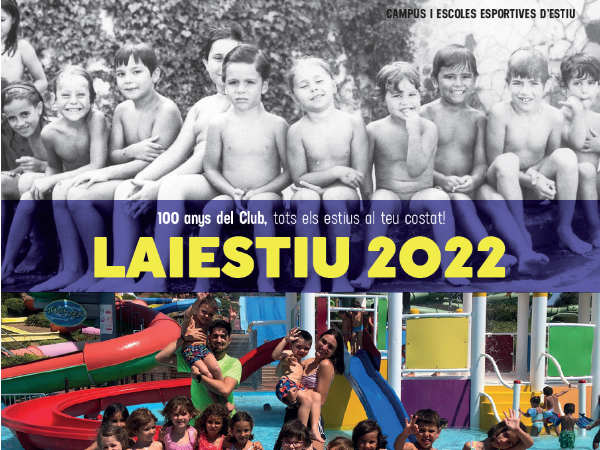 ---
MASTER SUMMER PADDLE
Circuit Guinot Prunera
Registration is now open for the 6th Test of the Summapadel Circuit 2022 to be played in our facilities from 3 to 10 July.
The Master Summer Summapadel awaits you with a special Welcome Pack, party, awards ceremony and many more surprises!
We are waiting for you!
You can register here.
Official poster  here.
C.E.Laietà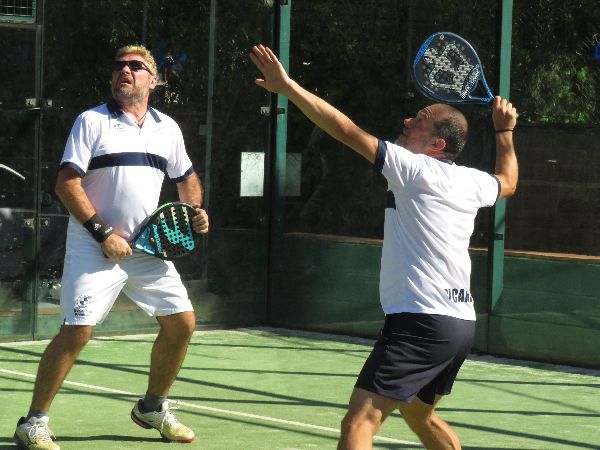 ---
CENTX100LAIETÀ
Important information
At the beginning of the year we established a discount to the Members of the Laietà Sports Club.
In order to have a good practice with this social benefit and to be able to enjoy this exclusive discount will be necessary and mandatory to show the Membership card especially in the event that the professionals of the restaurant request it.  This discount is personal and non-transferable.
However, due to the intensive use of the Restaurant's facilities and to avoid crowds that occur when making the payment, payment cannot be made separately from the tables.  In this way we will promote a better service, we will be more efficient and all our centx100laietàlovers will benefit from it.
We also want to remind you that during this summer we have a series of events that you cannot miss.
Come and enjoy ours and your moments in the Club's restaurant!
More information and queries in the mail centx100laieta@globalbarcelona.es, phone 640174553 or website.
Are you going to let them tell you?
Centx100laietan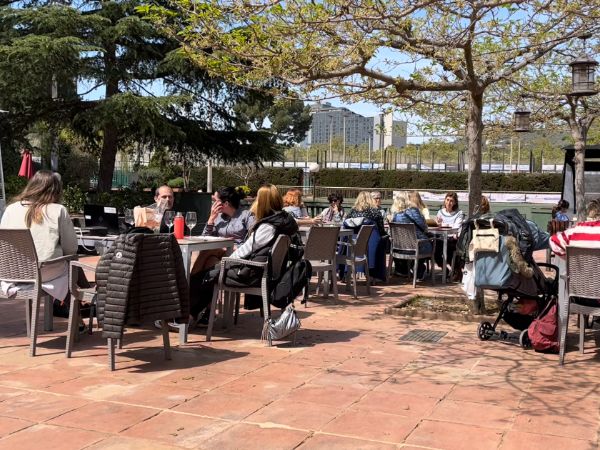 ---
NEWS FUTSAL
Champions!
The Pre-child and Cadet teams won their respective finals on Saturday and were proclaimed Champions of the phases of Barcelona in their respective categories!
Congratulations champions!
With this we end the season of futsal.
Next year more and better!
C.E.Laietà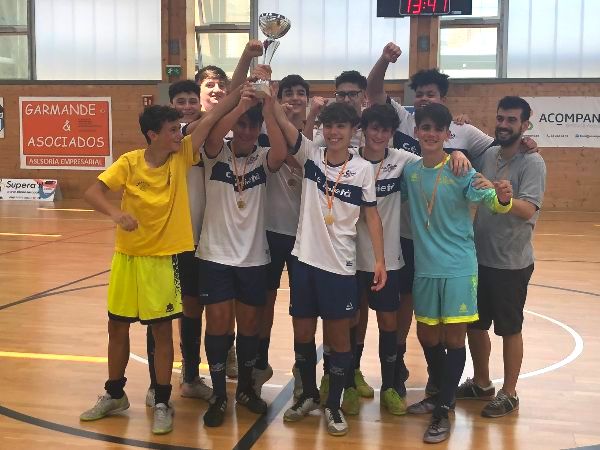 ---