NEW LAIETÀ WEB
Update Aviable Now
Dear members,
We have already updated the website of Club Esportiu Laietà. You have it available at the same link as always.
You will be able to perform the same functions as always such as making reservations, accessing the online store or finding all kinds of relevant information.
Go ahead and discover more about the club and what it can offer you.
All this, and much more in https://laieta.cat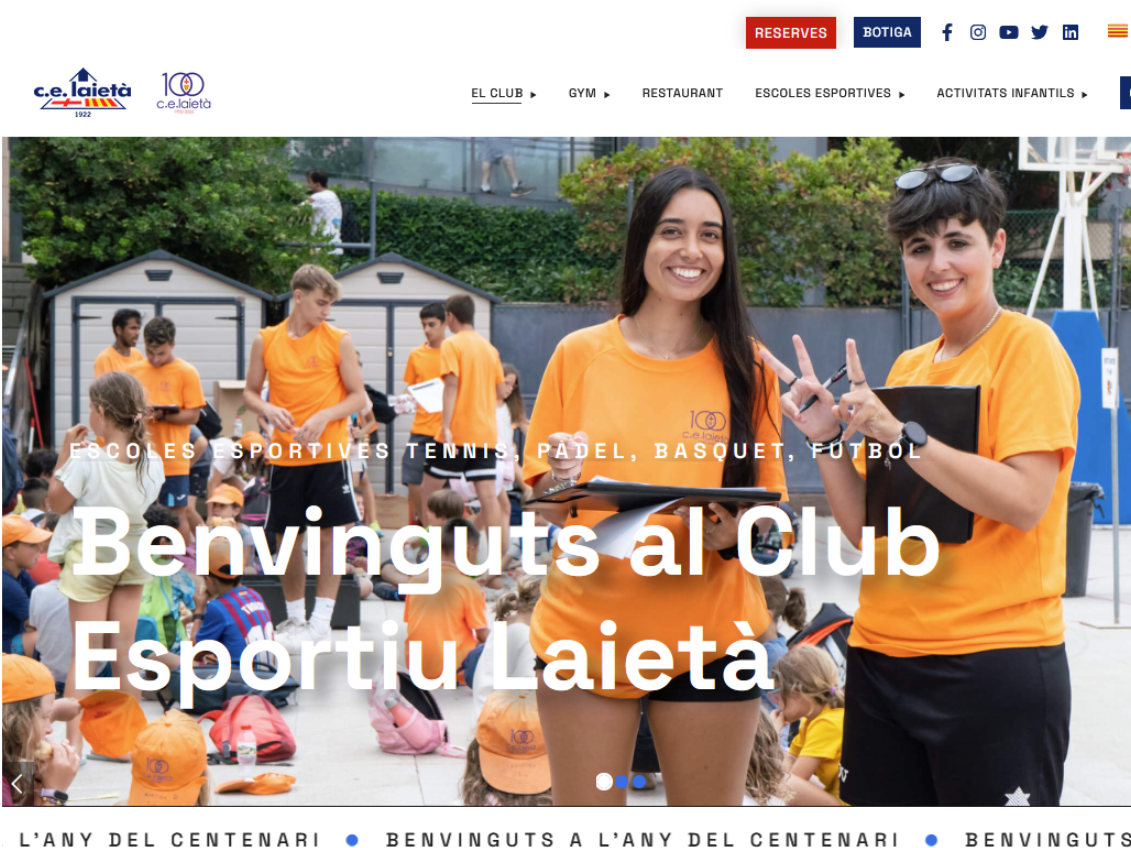 SPORTS SCHOOLS
Always at your service
Dear laietans and laietanes,
You already have at your disposal the Dossier of our Sports Schools for the 2022-23 season.
Remember that you have at your disposal tennis, paddle tennis, futsal, basketball, laiesport, laiesplai, monitoring, English school and much more for adults and for the little ones and the little ones in the house!
You can consult the complete dossier here or by clicking on the home page. More information at Attention to the member or those responsible for each section:
General information: comunicacio@laieta.cat / atencioalsoci@laieta.cat (Esther and Sílvia)
Futsal: futbolsala@laieta.cat (Miguel Ángel Montoro "Juancho")
Tennis: tennis@laieta.cat (Pere Icart)
Basketball: basquet@laieta.cat (Lluis Ferrer)
Padel: padel@laieta.cat (Marcela Ferrari)
Laiesport/Laiesplai: direccio@laiestiu.cat (Miguel Ángel Montoro "Juancho")
We look forward to seeing you there!
C.E.Laietà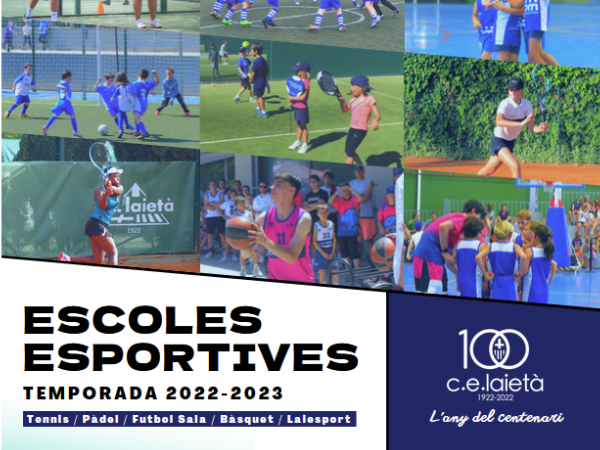 MEMBER'S DAY
Saturday, September 17th
Dear members,You can now book this date: Saturday, September 17, 2022.
It will be the day dedicated to all of you, in which we will carry out all kinds of activities for children, young people, adults and the elderly.
Member's Day schedule
10h – 13h Sports Olympic Games (basketball, football, paddle tennis, tennis and swimming pool)
11h – 13h Country MasterClass
17h30 – 19h30 Magic and musical animation by Xaxi Xixarrus
20h30 – 23h Concert by Mute
11pm until the end of the party – White Party with DJ
All this accompanied by inflatables in the pool throughout the day and food trucks (sweet and savory) to gather strength in the morning, noon and night!
You can register here
(activity open to everyone! / minimum age to participate: 10 years)
Don't miss the Centenary Member's Day!
C.E.Laietà!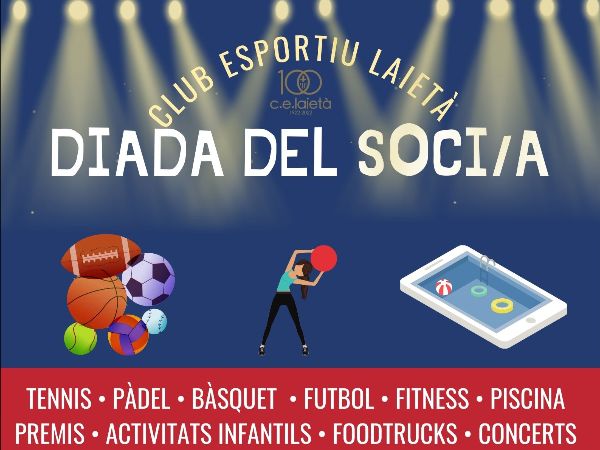 BACKGAMMON
Prepare your strategy
The second Backgammon tournament  arrives at Laietà.
It will take place between October 1st and December 1st.
Free registration for members and subscribers.
Registrations until: September 25th.
More information at: judithmercade@hotmail.com
The number of participants has increased, so encourage yourself to participate in this board game that combines strategy and chance.
Thank you.
C.E. Laietà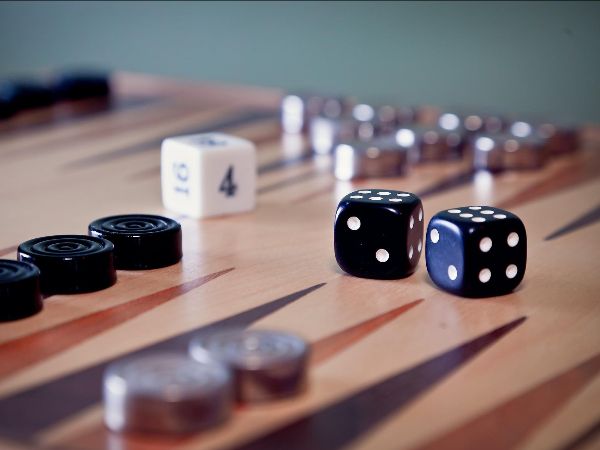 ONLINE STORE
Available on our website
We remind you that you have at your disposal the online store of Club Esportiu Laietà.  You will find T-shirts, polo shirts, swimsuits, towels and a lot of clothes for men, women and children.
Enter now and discover the special Centenary line and all our ideal accessories to buy and give away!
Do not think twice, choose the one you like the most,
Click Store of Laietà
Vesteix Laietà!
C.E. Laietà