INVITATIONS TO THE POOL
Remember the regulations
ATTENTION: ON WEEKENDS INVITATIONS TO THE POOL FOR GUESTS ONLY AFTER 2 PM
If the weather is good, it is expected that this coming weekend and the next ones there will be a large influx of members in the pool. It is for this reason that, this weekend as well as the next ones, the rule of access to the pool with guests will not be made more flexible and guests will be allowed access only after 2 p.m.
The standard wants to ensure the service and comfort of the pool, with its capacity limits, in favor of members.
During the month of August, the use of invitations before 2 pm was allowed as long as there was a low influx of members in the pool.
LET'S ENJOY OUR POOL!
C.E. Laietà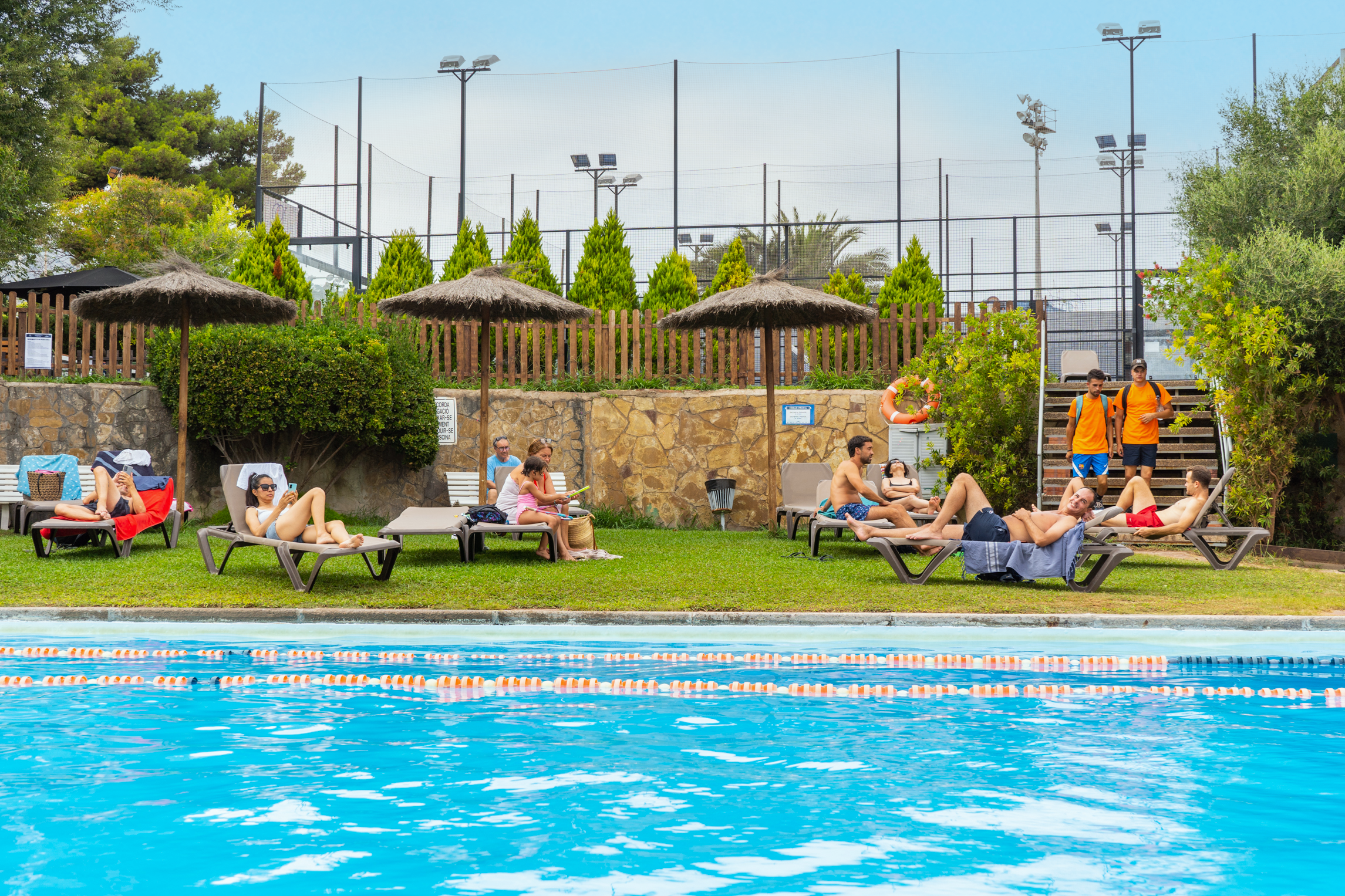 NEW SPORTS SCHOOLS
Let's get started!
Dear laietans and laietanes,We inform you of a series of news regarding the sports schools of this season 2022/2023.- All the teams of the sports schools
 begin training this Monday, September 5.- So,
you are still in time to register for  the sports schools, in addition to the services of Laiesport, Laiesplai, monitoring, English school.
You can find more information on the Website, in our Sports Dossier, by contacting the member or those responsible for each section:
General information: comunicacio@laieta.cat / atencioalsoci@laieta.cat (Esther and Sílvia)
Futsal: futbolsala@laieta.cat (Miguel Ángel Montoro "Juancho")
Tennis: tennis@laieta.cat (Pere Icart)
Basketball: basquet@laieta.cat (Lluis Ferrer)
Padel: padel@laieta.cat (Marcela Ferrari)
Laiesport/Laiesplai: direccio@laiestiu.cat (Miguel Ángel Montoro "Juancho")
– In addition, on September 5 you will be able to enjoy the new pavement in the basketball pavilion.
We look forward to seeing you there!
C.E. Laietà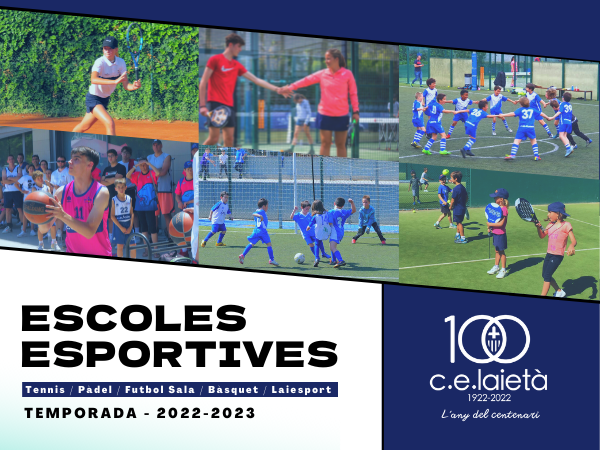 TARRADELLAS SCHOOL
We combine English and sport
Come to the club, learn English and then train… Great right? Without travel, making the most of their time and in ideal facilities, Idiomes Tarradellas works to teach its students how to learn the English language naturally and with motivation. They have several schedules so that you can combine English and sport, adapting to your needs. For more information, you can access their website or contact them by:
– Mail: idiomestarradellas96@gmail.com
– Whatsapp: 601025767
C.E. Laietà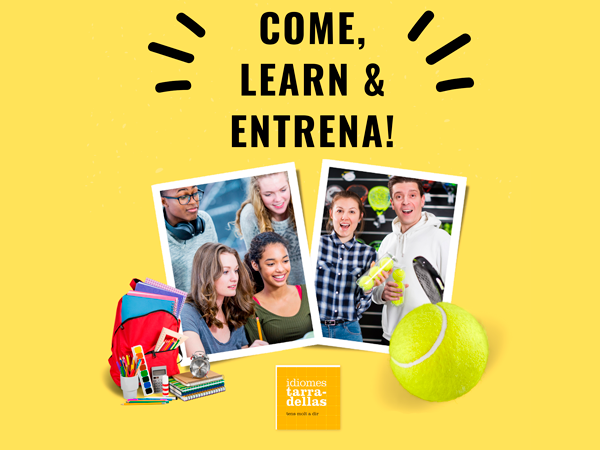 MEMBER'S DAY
Saturday, September 17th
Dear members,
You can now book this date: Saturday, September 17, 2022.
It will be the day dedicated to all of you, in which we will carry out all kinds of activities for children, young people, adults and the elderly. Member's Day schedule
10h – 13h Sports Olympics (basketball, football, paddle tennis, tennis and swimming pool)
11h – 13h Country MasterClass
17h30 – 19h30 Magic and musical animation by Xaxi Xixarrus
20h30 – 23h Concert by Mute
11pm until the end of the party – White Party with DJ
All this accompanied by inflatables in the pool throughout the day and food trucks (sweet and savory) to gather strength in the morning, noon and night! You can registerhere.

 (activity open to everyone! / minimum age to participate: 10 years)
Don't miss the Centenary Member's Day!
C.E. Laietà!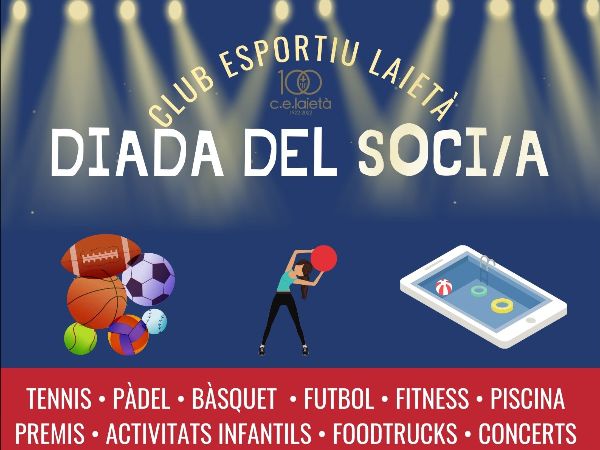 FAMILY PROMOTION BRINGS FAMILY
Take advantage of the opportunity
Dear members,
To thank you and reward your loyalty to the Club you have available the promotion Familia porta Familia. Thus, if a family invites another family to become a member of Club Laietà, it will achieve:
2 free months valued at 410 euros, for the invited family
1 free month valued at 205 euros by the invited family
That way, you both win! If you wish to
register or receive more information, you can…
– Call 934 486 350
– Go to the Member Service Office.
Don't wait any longer and cheer up! Enjoy Laietà more than ever!
C.E. Laietà
This promotion will be valid throughout the year 2022.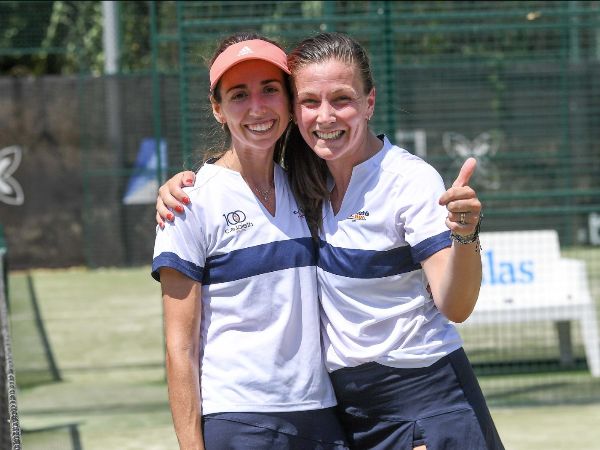 COMPULSORY ACCESS TO THE CLUB WITH YOUR PERSONAL CARD OR BRACELET
Reminder
During the last months, numerous members, subscribers, or school students without wearing a card or bracelet have been presented to the Club to access it mandatory in all clubs similar to ours.  This fact does not help in the safety and everyday life of the Club, and adds a lot of unnecessary work to the staff. That is why we remember the obligation to access the Club with the personal card or bracelet.
Keep in mind that the shifts are closed throughout the opening period of the Club, except for the hours between 13 and 15.30 hours in order to give access to non-members who come to eat at the restaurant.
In the first fortnight of September, there will be a campaign to remind you of this obligation to access the Club with your personal card or bracelet to all groups that have the right of access. From 15 September, access will be denied to anyone who wants to access the Club and does not wear a card or bracelet without justification or repeatedly.
If you have lost or do not have your card or bracelet, you can request a duplicate at the member service office.
We ask for your help, your understanding and collaboration in this aspect of access control in order to improve security, get jobs that staff should not have, as well as ensure that you enjoy the Laietà who has the right to it.
LET'S MAKE THE LAIETÀ BETTER TOGETHER!