Home Champions
Padel Interclub Cup 2023
Dear partners
The women's A team has achieved a new success after proclaiming themselves Champions of the Interclub Cup of group A, beating the Barcino Tennis Club in the final.
The Laietà players had previously beaten the Vall Parc club in the semi-finals playing at a high level and in the final they proved their status as favorites by beating their rivals 4-1.
It was a pleasure to be able to host this competition in our club and celebrate the victory of our players at home.
Special mention to the B team who couldn't make it past the semi-finals against CT de Salut A.
We take this opportunity to inform you that our club will host the Catalan University Padel Circuit this coming weekend.
🥇 Congratulations champions
💙 Laietà pride!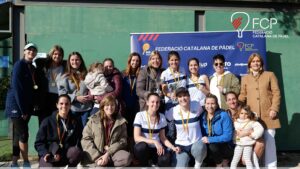 –
Satisfaction survey 2023
Check the results
Dear partners,
The 2023 member satisfaction survey has now ended.
We want to thank all the members for your help in making Club Esportiu Laietà a better club every day. This year we received 313 responses, all of which will help us to offer you a better service every day. We are already working on the 2023 Improvement Plan
We would like to emphasize that the club maintains a very high recommendation of more than 95% and a degree of recommendation of 8 out of 10.
We share with you all the quantitative results of the survey, you can consult them by clicking on the button below.
Thank you very much for your help and long live Laietà!
LINK

C.E. Laietà
–
Social Advantage of the Week
Every Monday we highlight a Social Advantage
Dear partners,
At Óptiques Sanabre you have at your disposal the best brands in sunglasses, limited and exclusive editions that you will not find anywhere else. With the guarantee of an optician with more than 75 years of experience in the care of visual health.
You can enjoy a 50% discount on all lenses or a 40% discount on all frames, among other promotions.
We remind you that you can consult all the Social Benefits on our website: https://laieta.cat/vantatgeas-socials/.
So, we call on partners who have companies and are open to offer discounts and benefits for your partners. You can contact the Marketing department by sending an email to marketing@laieta.cat.
Thank you so much,
C. E. Laietà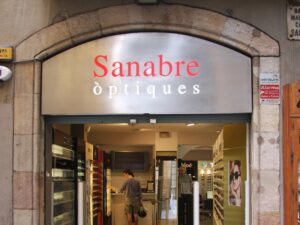 –
Schedule and Results of the Matches
Sports sections and schools
We inform you of the results and the schedule of matches of our sports sections and schools.
Schedule of matches
–
Match day
In the VIP Room
Dear users,
Live at Laietà the Betis vs. Barça of Day 17 of the League!
This Wednesday at 9:00 p.m. Betis and Barça resume the game postponed by the Spanish Super Cup from early January. The Blaugrana club recovers Lewandowski once his suspension is over and will face the game as winter champion. Betis arrives in sixth place after beating Getafe this weekend.
We are waiting for you to experience the match with us Fes Club! Come to Laietà!
C. E. Laietà