Exhibition of Table Tennis in the Pavilion
Sunday March 5 we fill the pavilion!
Dear/Dear
On Sunday March 5, you can't miss the Table Tennis exhibition at the Club Esportiu Laietà Pavilion. You will be able to see Josep M. Palés, considered the best Spanish table tennis player of all time, from the front row.
His record includes 36 Spanish championships, 9 singles, 9 doubles, 9 mixed doubles and 9 for teams, and participation in 9 world championships, 9 European championships and the Barcelona Olympics '92, a legend of Spanish table tennis .
On the other hand, we will have the opportunity to see Li Qi, world champion with the Chinese team and Fede Sardà, 10-time Spanish team champion in addition to player Yanlan Li, Spanish champion of veterans +50 six consecutive times She has also been a national team champion in China.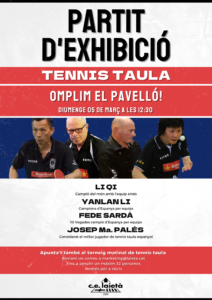 Social Table Tennis Tournament in the Pavilion
Sunday March 5
Dear/Dear
Coinciding with the Table Tennis exhibition on the same Sunday, March 5
we organize a table tennis morning. With a maximum of 32 registrants and open only to members. To register, you must write an email to marketing@laieta.cat
Come show off your shoveling skills. We are waiting for you on Sunday, March 5!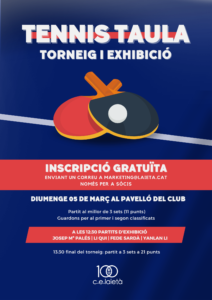 FCP PADDLE SLAM
From March 5 to 12
Dear padel players,
Registrations are now open for the Catalan Padel Federation tournament that we will host during the month of March at Laietà. Registrations are open on the federation's website. You can access it by clicking here. The registration deadline is Friday, March 3 at 10 a.m.
Remember that in order to play in the tournament you will need to have your federation license in force. We encourage you to participate and we hope to have Laietà champions!
During the week of the tournament there will be a limitation of court reservations for club members
Laietà Sports Club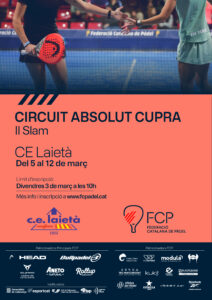 A more sustainable club
Agreement with SuistanaBalls to encourage recycling
Dear partners
From today you can recycle all tennis and padel balls and pots. at the moment, two SuistanaBalls containers have already been installed that will help us make Club Esportiu Laietà a more sustainable club every day, two additional ones will be installed soon. You can find them at the following padel courts:
Between tracks 3 and 4
Track 11
In 2022 alone, SuistanaBalls collected and recovered more than 190,000 paddle and tennis balls and recycled more than 1.2 tons of balls and packaging in Catalonia. It is also a company that actively promotes labor and social inclusion.
Together we take care of our planet, a small gesture can be of great importance.
Laietà Sports Club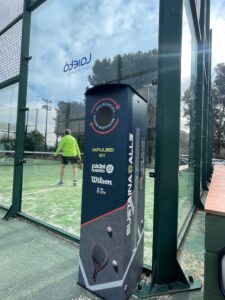 Carnival in Laietà
Come to the Directed Activities in your costume
Dear partners
We remind you that tomorrow, Friday the 17th, the morning guided activity classes will be part of the Laietà Carnival! And on Saturday 18 at 11:30 you can come to Zumba Carnaval. These special classes will have the usual rhythm and the theme of the costume is free.
From February 16 to 19, we want Laietà to be a permanent party. You can come to play tennis, padel, football, basketball and also to the gym in your costumes. Take pictures in the club and tag us on social media (@clublaieta).
Don't let them tell you! Come and enjoy the Carnival party while you get in shape at Laietà!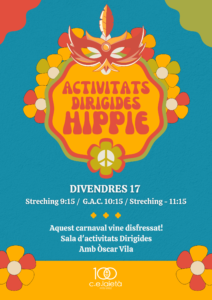 Live the Basketball King's Cup
In the VIP Room
Dear/Dear
This weekend the King's Basketball Cup is played at the Olympic Palace in Badalona.
The two big favorites (Barça and Madrid) are on the same side of the table, if they get through the first round they would face each other in the semi-finals on Saturday 18 at 18:30.
We are waiting for you to experience a match with us that promises strong emotions. Make Club! Come to Laietà!
C. E. Laietà