NEWS CLUB IMPROVEMENT PLAN
We work for you
We inform you of different improvements that will be carried out in our facilities taking advantage of the lower activity of the month of August:
Tennis courts 1 and 14: work has already begun to improve the 14th tennis court, and those on court number 1 will be launched shortly.
Paddle courts 12 and 13: change of grass in the first week of August
Football field: installation of new football turf during the first two weeks of August
Pavilion: change of the pavilion floor in mid-August
Old hockey court: removal of the perimeter hockey fences and installation of elements to make a sports court, in early August
It is also planned during the month of August to level the existing ground at the exit behind the pavilion, behind courts 7 and 8 of tennis, currently in disuse, for physical preparation activity.
Thank you very much for your understanding and collaboration. Let's make laietà a better club every day!
C.E.Laietà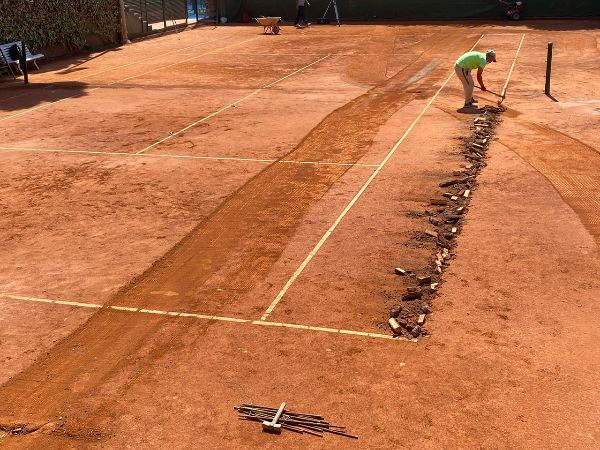 ---
GYMLAIETÀ
New schedule in August
Dear users,We attach the new schedule of directed activities of the Gymlaietà that will be in force throughout the month of August!
You can check it here: schedule month of August.
We look forward to seeing you there!
C.E.Laietà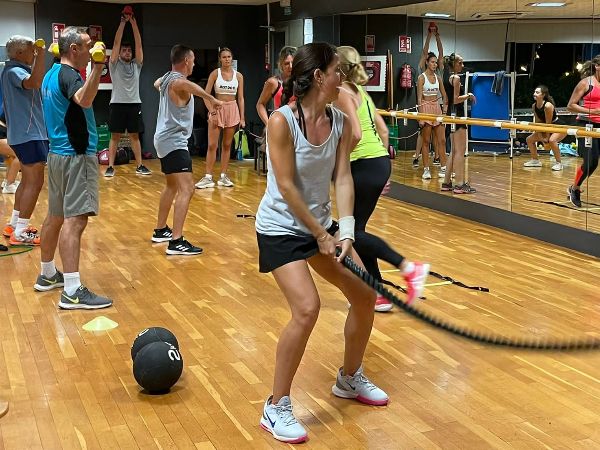 ---
PHOTOSHOOT IN LAIETÀ
New date: Saturday, September 10, 2022
Dear users,
We inform you that the photo shoot on July 30 in which many and many of you had offered to participate as "models" is canceled.
The new date will be Saturday, September 10th.
Remember that we want to expand the bank of images and videos of Laietà for catalogs, social networks, posters, promotions, etc.  and that is why we need Laietan and Laietan models who  are excited to appear being the image of Laietà.We need all kinds of profiles of men and women: boys and girls, young people, adults, grandparents and grandmothers in our facilities (tennis, paddle tennis, basketball, indoor football, gym, restaurant, etc.)
To do this, all you have to do is fill in this form (you need to fill out one form per person even if you are from the same family).
Participate!
C.E.Laietà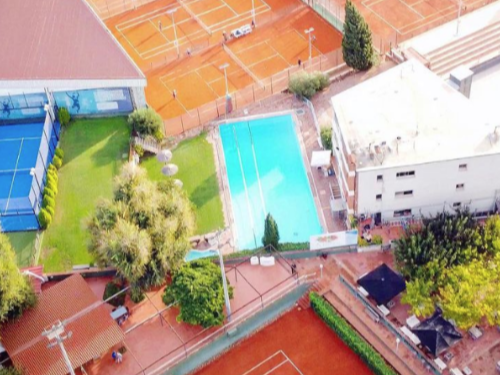 ---
NEWS OF THE LAIESTIU
It starts in the last week of July
Dear parents,We give you a little reminder of the most outstanding topics that you need to take into account (you can consult the full information here).
Tomorrow, Tuesday, July 26th: let's all go to the beach!
Wednesday 27 July: Camping from group 5 to group 10 + Young.
Thursday 28th July: Baby groups + 1,2,3 and 4 we go to Tibidabo!
Friday, July 29 at 5 pm: we close the last week of the campus with a festival dedicated to the families of the little ones, we are waiting for you!
Friday 29 July: The Jove's team goes to Tibidabo or Port Aventura!
Satisfaction survey: you can now fill out the satisfaction survey of this Laiestiu 2022. It is very important for us to have as much information as possible on campus to try to improve every year and provide a better service to your children. We thank you in advance for your comments on this.
For any questions we are at your disposal: direccio@laiestiu.catLive summer in Laietà!
Live the Laiestiu!
C.E.Laietà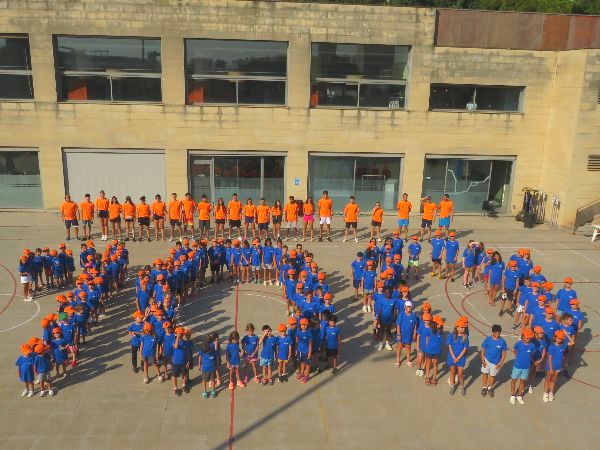 ---
GREAT NIGHT OF TENNIS
 We say goodbye to a fantastic season
This past Friday was celebrated the Great Night of Tennis in which almost 200 attendees said goodbye to the 2021-22 tennis season.
There were speeches, video screenings, awards ceremonies, raffles and a very special tribute to our coach Rosa Maria de Togores, who has just retired.
Thank you very much to all of you for your assistance and for trusting us!
See you next season!
C.E.Laietà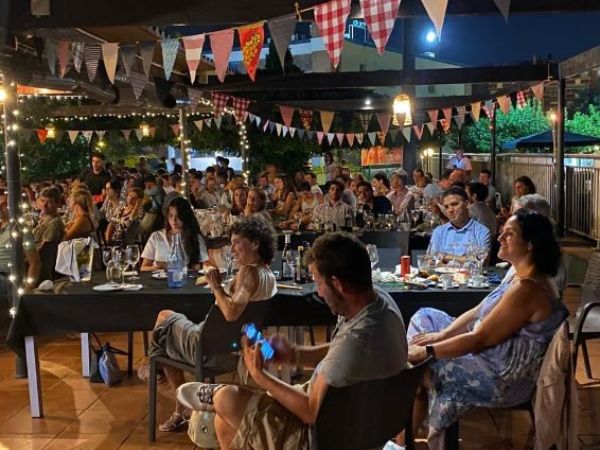 ---
CATALONIA SENIOR TENNIS CUP
This week
Dear tennis lovers, We remind you that between the 25th and 30th of July the 5th round of the Circuit Copa Catalunya Senior will be held on our courts.
The matches will be played in the following time slots during today and tomorrow Tuesday (they have been modified due to the heat wave we are suffering and following the recommendations of the official bodies): matches will be played at 11 am, 4:30 pm, 5 pm and 9 pm.
In any case, the club will always try to minimize the occupation of the slopes to our members.
We take this opportunity to wish good luck to the many members who will play this tournament!
More information here.
C.E.Laietà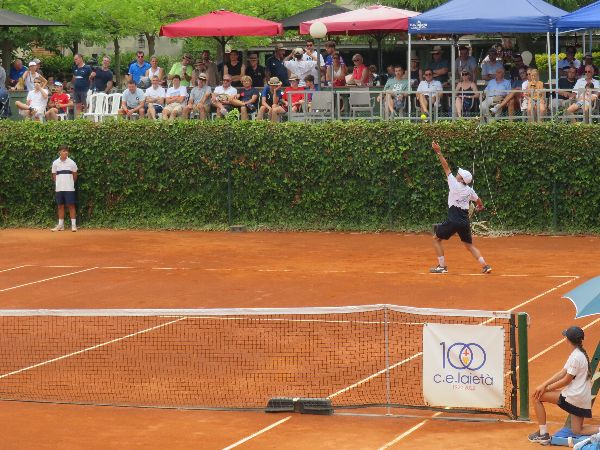 ---
PLAY BASKETBALL AT LAIETÀ
Children born in 2011, 2012 or 2013
Do you like basketball?
Do you want to play for a Centennial team, dean of state basketball?
Laie is your team! If you were born in 2011, 2012 or 2013 we are waiting for you!
We already have registrations open, remember that we start training on September 5th. Learn, make friends and enjoy your favorite sport! More information at basquet@laieta.catFes bàsquet!
Do Laietà!
C.E.Laietà