NEWS OF THE LAIESTIU
Always at your service
Dear parents of Laiestiu,
We give you a brief reminder of several important topics:
1. You are still in time to register for the Laiestiu d'Agost 2022!
Just fill out this form and send it to these three addresses from where we will give you an answer as quickly as possible:
– direccio@laiestiu.cat
– recepcio@laieta.cat
– comunicacio@laieta.cat
2. Next Thursday, August 11th we go on an excursion to Marineland and today we are in Aquadiver!
3. Remember that you still have at your disposal the Satisfaction Survey of the Laiestiu of the month of July, which helps us to improve year after year.
For any questions you can consult the Laiestiu section  of our website.
Live the summer at Laietà!
Live the Laiestiu!
C.E.Laietà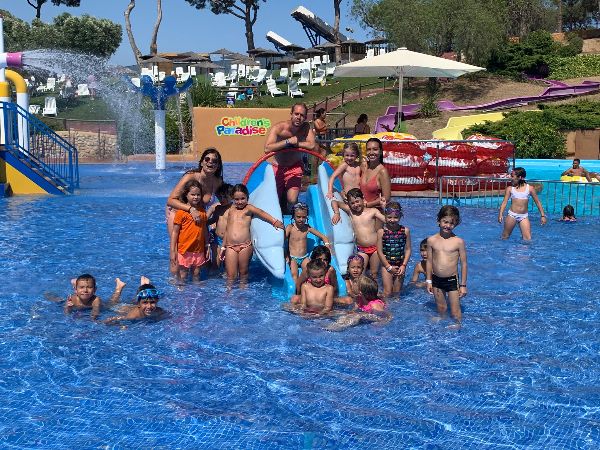 ---
NEW DOSSIER SPORTS SCHOOLS 2022-23
Now available
Dear Laietans and Laietanes,
You already have at your disposal the Dossier of our Sports Schools for the 2022-23 season.
Remember that you have at your disposal tennis schools, paddle tennis, futsal, basketball, laiesport, laiesplai, monitoring, English school and much more for adults and for the little ones and the little ones in the house!
You can consult the complete dossier here.
More information at Attention to the member or those responsible for each section:
General information: comunicacio@laieta.cat / atencioalsoci@laieta.cat (Esther and Sílvia)
Futsal: futbolsala@laieta.cat (Miguel Ángel Montoro "Juancho")
Tennis: tennis@laieta.cat (Pere Icart)
Basketball: basquet@laieta.cat (Lluis Ferrer)
Padel: padel@laieta.cat (Marcela Ferrari)
Laiesport/Laiesplai: direccio@laiestiu.cat ((Miguel Ángel Montoro "Juancho")
We look forward to seeing you there!
C.E.Laietà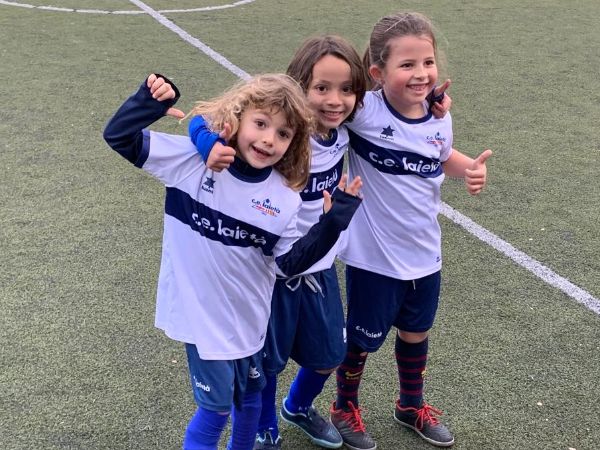 ---
NEWS CLUB IMPROVEMENT PLAN
We work for you
We inform you of different improvements that are carried out in our facilities taking advantage of the lower activity of the month of August:
Physical preparation area: the improvement of the space behind courts 7 and 8 of tennis has already begun (it will not be possible to access the pavilion until Monday, September 5)
Tennis: this Sunday the improvement works of the number 1 tennis court are finished (court 14 has already been completed).
Padel: the grass of courts 12 and 13 of padel has already been changed (track 10 will end this week)
Football field: on August 7, the installation of a new lawn on the football field is launched.
Old hockey rink: from August 8, removal of the perimeter hockey fences and installation of elements to make a sports court.
Pavilion: from August 22, change of the floor of the pavilion.
Photovoltaic panels: throughout the month of August installation in the main building of the club.
Thank you very much for your understanding and collaboration.
Let's make laietà a better club every day!
C.E.Laietà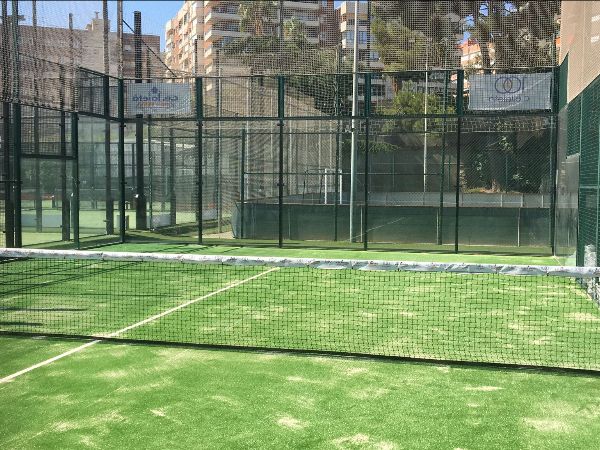 ---
CENTENNIAL DRAW
Instagram
Remember that the draw for the centenary of august is already underway!
Participate and win an official Laietà attire!
The winner may choose between:
1 tennis kit
1 football kit
1 basketball kit
1 padel kit
Click here or on the image of the prize and follow the instructions.
On August 22nd we will publish the winner on our Instagram
Good luck!
C.E.Laietà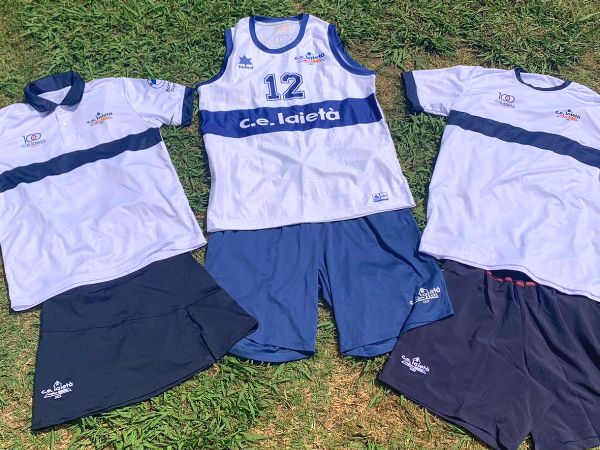 ---
TECHNICAL T-SHIRTS LAIETÀ
Dress Laietà!
From now on you can get the spectacular technical T-shirt of Laietà!
Check sizes and colors at Attention to the Member and make it yours for only 10 euros!
Dress Laietà!
C.E.Laietà