PADELA TOURNAMENT
Sign up now!
There is less left for the PADELA Tournament, a charity padel tournament,aimed at fighting ALS disease in collaboration with the Miquel Valls Catalan Amyotrophic Lateral Sclerosis Foundation.
This tournament will be played at our club on Saturday 20 and Sunday 21 November throughout the day, both in the men's and women's category.
If you want to play, you can register right now and until next Tuesday, November 16  here. A fabulous welcome pack
awaits you!  
You can see the official poster  here.
If you have any questions, send an email to:  padel@laieta.cat
A day full of gifts, surprises, outings, paddle tennis, sports personalities and the presence of Juan Carlos Unzué!
We make a more supportive Club,
Let's do more Laietà!
C.E.Laietà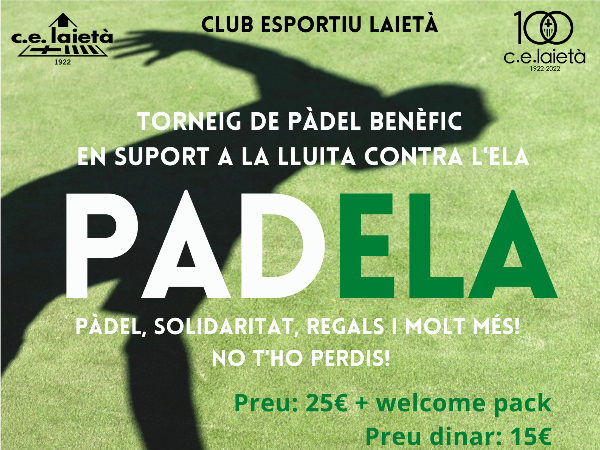 ---
BASKETBALL MEETING BETWEEN C.E.LAIETÀ AND F.C.BARCELONA
We continue to grow
The last 2 Friday, the youngest of the Basketball Section played friendly matches against the Barça School.
They played  Mini A, Mini B, Pre-Mini and our School,who played the first game of their lives! All the games to enjoy, to  share experiences and to have a very good time practicing the sport that we love the most.
A few afternoons for the memory full of basketball in its purest form!
We keep growing!
Basketball Laietà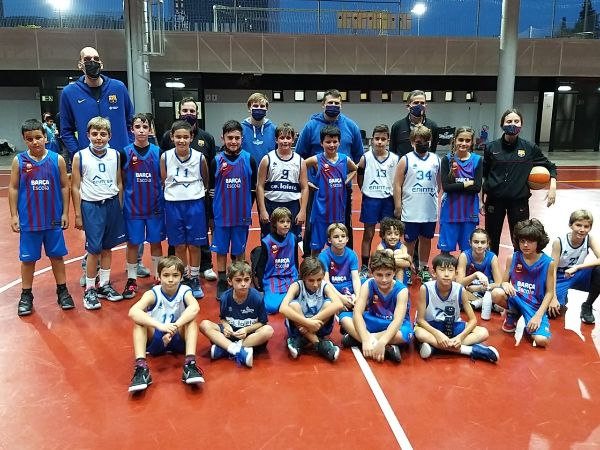 ---
MATCH AGENDA C.E.LAIETÀ
Read all the matches of our club
As every Thursday,we inform you of the agenda of the next matches of our sections and sports schools. Schedule of matches of the week from 8 to 14 November:
Come and cheer on our teams!
We need you!
Force Laie! C.E.Laietà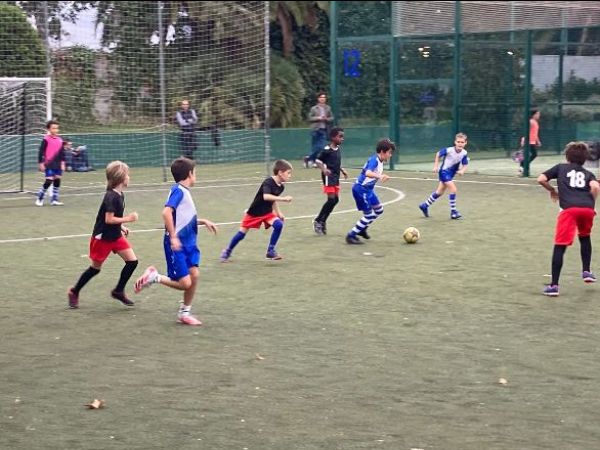 ---
LA MARATÓ DE TV3 ARRIVES AT LAIETÀ
Saturday, December 11 from 10 a.m.
This year our club will be present in a very significant way in the Marató de TV3,aimed at mental health.
On  Saturday, December 11 from 10 am you are invited to turn the  Laietà into a party of sport and solidarity.
We have prepared  games, activities, prizes, gifts and many surprises that will end with a popular grill at noon.
Invite  friends, friends and family to come to Laietà  to live a unique day.
We are waiting for you!
For more information and to make your donations, go to la  Marató's website here.
The centenary events begin and we want to celebrate it with all of you!
Walking together towards the Centenary
C.E.Laietà (1922-2022)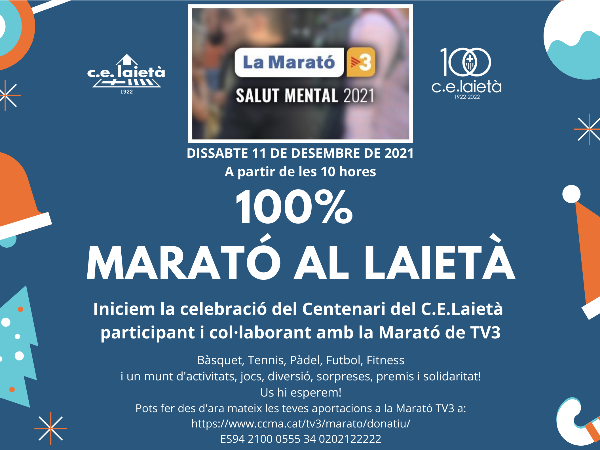 ---
CAMPAIGN OF COEXISTENCE AND CIVILITY
Laietà enemy of plastic
We continue with the campaign of coexistence and civility and today we focus on the care of our planet.
At Laietà we are  enemies of plastic and we join the fight against climate change.
That is why today we present our Centenary drum.
With this drum, the plastic bottles are over. Imagine,
you arrive at the club, take the drum that you have in the locker, fill it with cold water from our fountains, play sports, cool down and when you return to the dressing room, empty it and leave it back in your locker.
Comfortable,easy, fast and sustainable!
If you want to accompany us in this initiative you can get it in 3 ways:
Coming to the Marathon of TV3 on Saturday, December 11 (it will be the gift that we will give with the registration to the solidarity day).
You can buy it from Attention to the Member for 10 euros.
You can pick it up when you receive the club's message on your birthday.
Thank you very much for your collaboration!
C.E.Laietà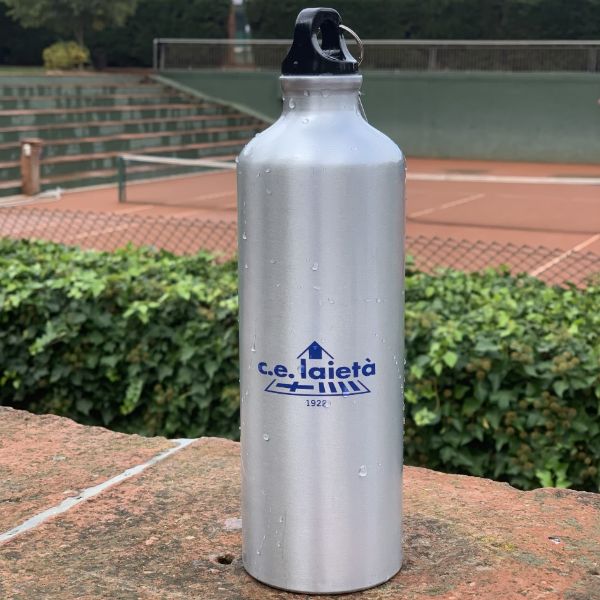 ---
IDIOMES TARRADELLAS
Scotland
Come along for a relaxed and informal English class full of laughs, quizzes, music and more!
Today Thursday, November 11
19 to 20 hours
VIP Room of the Restaurant
Price: 15€ (drink included)
Idiomes Tarradellas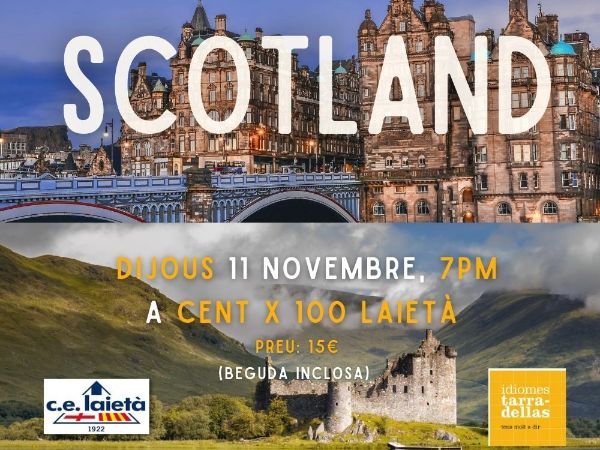 ---