INTEGRAL DISINFECTION OF CLOSED SPACES ANTI COVID
Mesures preventive in front of the 6th wave
Dear users,
We inform you that this past morning has proceeded to the integral disinfection of the elements of air conditioning and forced ventilation and of all the surfaces of the enclosed spaces of our Club (all the surfaces of the 2 buildings and the male changing rooms).
This action is aimed at  protecting the entire Laietana family,and especially all those who carry out their activities in closed spaces (members, subscribers, children and parents of the schools, restaurant customers and students of the Vitae School).
On the other hand, we are very  attentive to the new measures that could be approved shortly, such as requesting  the covid certificate in order to access the different spaces of our Club.
We will keep you promptly informed. In the meantime we remind you of the importance of continuing to respect the regulations (mask, distance and hand washing)and to take care of each other.
For a safer Laietà! C.E.Laietà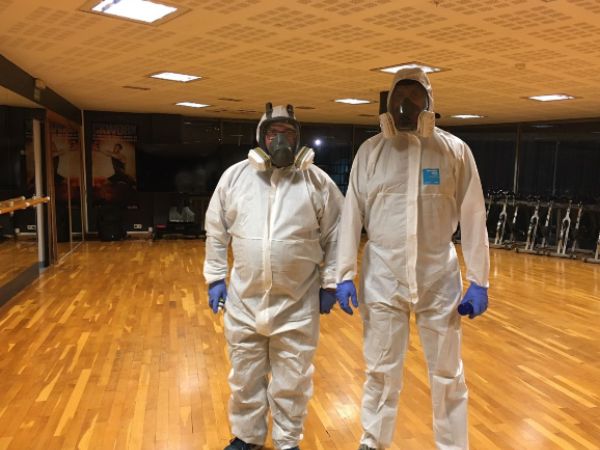 ---
25th INTERNATIONAL DAY AGAINST MALE VIOLENCE
The Laietà always with women!
Dear and dear,
Today November 25 is the  International Day for the Elimination of Violence against Women.
We encourage you to join this day, rejecting sexist attitudes, identifying and denouncing assaults. Because with the formation of alliances and complicities from Sport we can build a community fabric and a network of resources that are a source of health and quality of life for all women and oppressed groups in this society.
Love, can only be done from freedom, equality and respect.
For more information click here.
For a life and a Sport, free of violence against women!
C.E.Laietà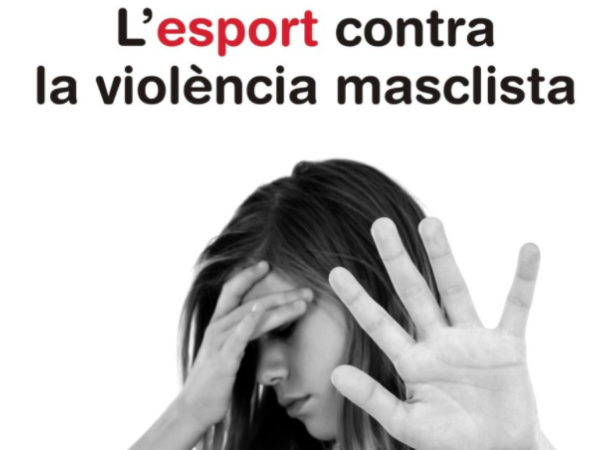 ---
LA MARATÓ DE TV3 ARRIVES AT LAIETÀ
Saturday, December 11 from 10 a.m.
Remember that this year our club will be present in a very significant way in the Marató de TV3,aimed at mental health.
On  Saturday, December 11 from 10 am you are invited to turn the  Laietà into a party of sport and solidarity.
We have prepared  games, activities, prizes, gifts and many surprises that will end with a popular grill at noon.
Invite  friends, friends and family to come to Laietà  to live a unique day.
We are waiting for you!
For more information and to make your donations, go to la  Marató's website here.
The centenary events begin and we want to celebrate it with all of you!
Walking together towards the Centenary
C.E.Laietà (1922-2022)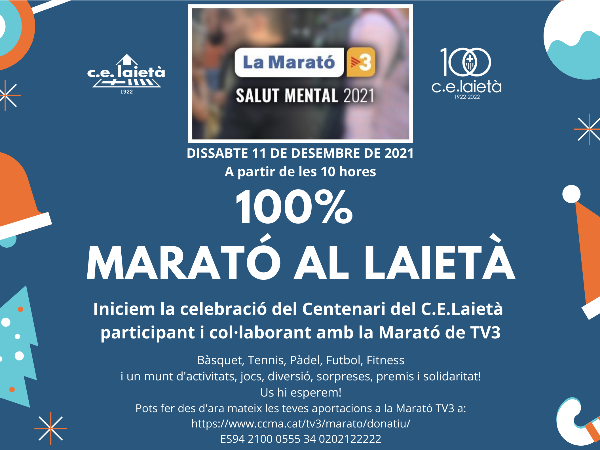 ---
MATCH AGENDA C.E.LAIETÀ
Read all the matches of our club
As every Thursday,we inform you of the  upcoming games of our sections and sports schools. Here you can check the agenda of the matches of the week from 22 to 28 November:
In addition, we inform you that on Sunday the finals of the Social Tennis Tournament are played:
10:30h Men's Benjamin: Victor Pla vs Gerard Torrents
10:30h Men's Absolute: Luis Agulló vs Guillermo Martín
12:00h Senior +55: Guillermo Cavanillas vs Cristian Viladoms
12:00h Male Child: Roger Torrents vs. Toni
Come and cheer on our teams! We need you!
Force Laie! C.E.Laietà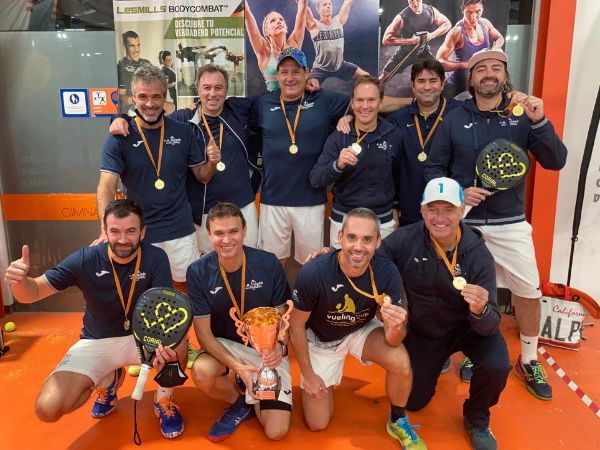 ---
THE CENTX100LAIETÀ IN YOUR HOME
Take Away Service
We do not stop and look for the best service for tot@s vosaltr@s.
This year as a novelty we have the option of Take Away (pick up at Centx100Laieta).
A wide variety of dishes to accompany your menus during lunch and dinner at your home on December 24, December 25 and December 26.
Until December 20th you can place your orders on the phone 934486119 or email  centx100laieta@globalbarcelona.es.
Take  Away will be picked up on December 24th until 7 p.m. at the Club's restaurant.
Don't miss out on Take
Away's Centx100laietà service this Christmas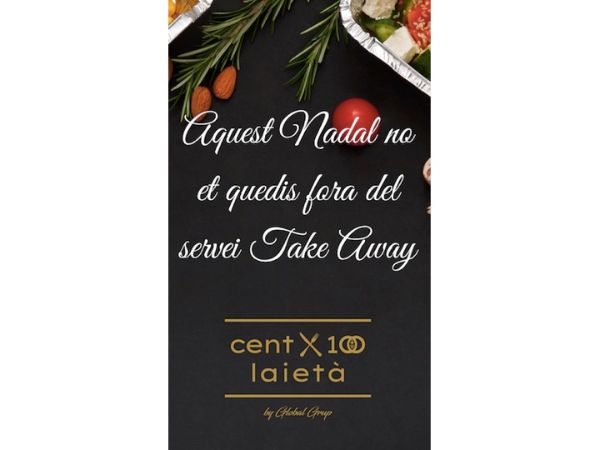 ---
LAIENADAL
The Christmas campus of Laietà
This winter come and enjoy sport and Christmas in Laietà, come to Laienadal!
A sports campus aimed at 3 to 12 years old in which the little ones of the house will do  tennis, paddle tennis, sports, recreational games, workshops, and many more activities!
The Laienadal will take place on  23, 24, 27, 28, 29, 30 and 31 December and 3, 4, 5 and 7 January,
Registrations will be open from next Monday! We are waiting for you!
For more information click  here, send anemail to:  direccio@laiestiu.cat or ask  Customer Service.
C.E.Laietà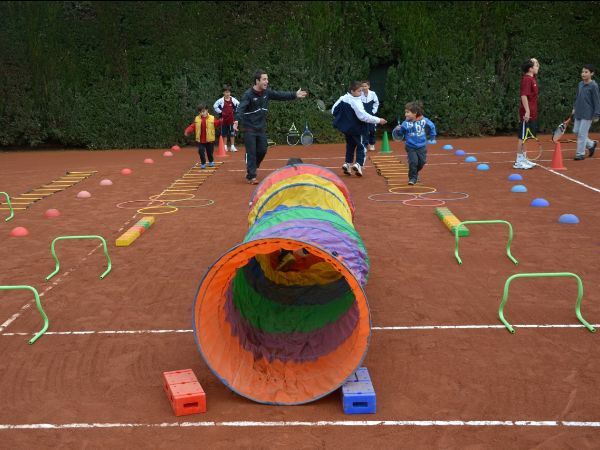 ---
SOCIAL ADVANTAGES
First incorporations
We already have the first additions to our portfolio of social advantages for our partners / subscribers!
We welcome our first collaborators:
– Signum Marketing – Escola de Música
Farré
– MCR Seguros– Idiomes
Tarradellas
You can consult its advantages to be a member or subscriber of the C.E.Laietà  here.
Remember that this is a campaign in which if you have or know of someone who has a business, a company or a trade you can offer us social advantages and exclusive offers for our partners and subscribers.
You will appear on our website, disseminate it and enhance your business.
Write an email to  marketing@laieta.cat and make us your proposal.
Cheer up! We all win!
C.E.Laietà