WE START THE CENTENARY!
100% Marathon in Laietà! Saturday, December 11 from 10 a.m.
We have everything ready for next Saturday, December 11, in order to make Laietà a party of sport and solidarity together with La Marató de TV3 and to kick off the centenary events!
The activity will consist of first going through the control tent and making a donation of 10€ to participate in the day. In return you will be given a card with a map of the club where the different activities to be carried out will be located.
The objective will be to go through each and every one of the stations where you will find monitors that will mark on your card that in effect you have done the activity. Among others there will be activities such as: tennis, paddle tennis, basketball, futsal and zumba.
Once you have  done the whole route and with all the boxes checked,you will have to go through the social track where you will be given the Centenary drum.
In the same  social track we will make a great family photo, the symbolic delivery of the giant heel with all the collection of the day that will go to La Marató de TV3 and a small act of beginning of the events of the Centenary!
In the control tent you can also make your donations, beyond 10€ to participate in the activities. The day will end at noon with a popular grill in La Pergola.
We remind you that it will be an open day and that we will be happy to welcome  friends, friends and family to come to Laietà  to live a unique day.
Schedule of La Marató de TV3 in Laietà:
10 hours: opening of the control tent
10 a.m. to 1:30 p.m.: start of activities (3 tennis activities, 4 paddle tennis activities, 3 basketball activities, 3 futsal activities and 3 zumba classes).
10:30 am: Start of grilling by our Gastronomic Society (sausages, frankfurters, hamburgers, lamb chops, steak and much more)
13:30 pm: meeting of all participants on the social track to take family photo and the delivery of the giant heel with the collection
1:45 p.m.: Start of the Centenary!
14 hours: Great popular grilling in La Pergola
*For your information this day the following facilities will be affected: central tennis courts and courts 11 and 12, paddle tennis courts from 10 to 13, football field, hockey court and social basketball court.
In addition, that day you can take the photo with the Basketball Golden Ball that we were given at the Hall of Fame entrance event!
The centenary events begin and we want to celebrate it with all of you! We are waiting for you! Check here the  program.
Walking together towards the Centenary
C.E.Laietà (1922-2022)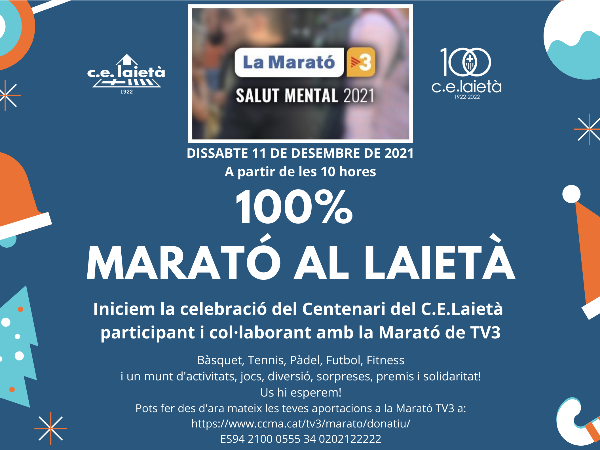 ---
THE GASTRONOMIC SOCIETY OF THE CLUB WITH THE MARATHON OF TV3
Popular grill, Saturday, December 11
Dear members,Our Gastronomic Society, which wants to be present in the Marathon of TV3 and at the beginning of the centenary events, will have the pleasure of offering you grilled throughout the day.
All the product will be of the highest quality and offered to the club cost price by our consoci, Mr.  Josep Maria Banach, third generation of butchers of the neighborhood of Les Corts.
They will assist you at La Pergola from 10 am and you can have breakfast, a meal in the middle of the morning or lunch.
As it could not be otherwise, all the benefits will be added to the collection achieved throughout the day that will go entirely to La Marató.Us we are preparing these spectacular meats,  all of them accompanied by garnish and at very popular prices:For everyone and without prior
reservation:
Sausage 5€
Frankfurt 5€
Galician Beef Burger 125gr 5€
For those who want a special menu: (in this case you have to
choose what you want and send a whatsapp to Josep Maria himself (647,531,261) who will place the orders. You have until Wednesday 8th in the evening)
Onion and pine nut sausages 4€
Skewers Can Banach 8€
Premium Cow Burger 200gr 10€
Iberian Secret 12€
Xuletó from 300gr 16€
Ternasco Ribs of Aragon 16€
Do not forget to go through the Pergola before, during or after participating in sports activities!
The Gastronomic Society awaits you!
C.E.Laietà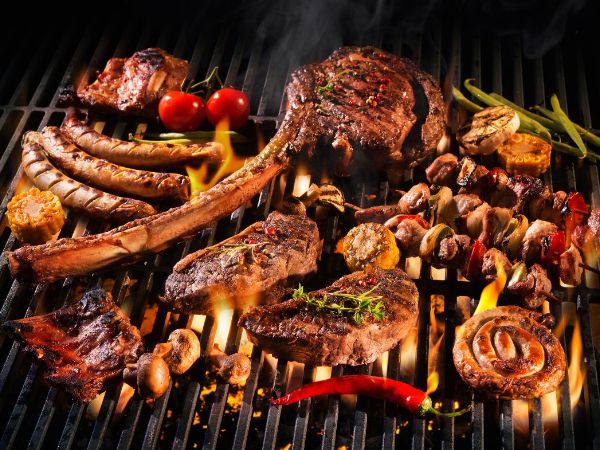 ---
CENTENARY SPONSORSHIP
The Laietà Sports Club offers you to be the first
Dear members,
As you know this coming Saturday the 11th begin the events of our Centenary with activities and donations for the benefit of the Marató de TV3.
In this context, knowing that you love the Club and that it can represent a growth platform for companies,  we offer you the possibility of becoming a sponsor and / or collaborator in one of the more than 30 events that we have prepared throughout 2022, and we wanted you to be the first to have this offer.
That is why, if you are owners or employees of companies or entities that may be interested in supporting our Centenary,  we offer you the opportunity to, exclusively,  know all the events and give you the possibility of sponsoring one in exchange for very interesting considerations to grow your business.
We are waiting for you in a specific informative session next Monday, December 13 at 7 p.m. in the VIP Room.
For more information you can write to:  patrocini@laieta.cat
Together we are stronger!
C.E.Laietà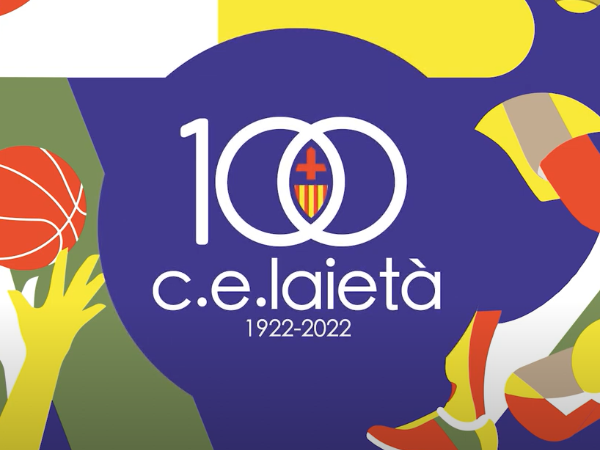 ---
THE GYM RETURNS TO ITS USUAL SCHEDULE
Enjoy the GymLaietà!
Dear partners,After having carried out a restructuring of the staff due to the anti-covid control measures and in the face of some requests received, we have decided that the gym returns to its usual schedule:
Monday to Friday: from 7:30 a.m. to 10:30 p.m.
Weekends and holidays: from 8 am to 9 pm
We take this opportunity to remember that it is mandatory to show the covid certificate,in order to access the  directed activity sessions and the fitness room, and the importance of the use of the mask in the changing rooms.
Thank you very much for your collaboration.
C.E.Laietà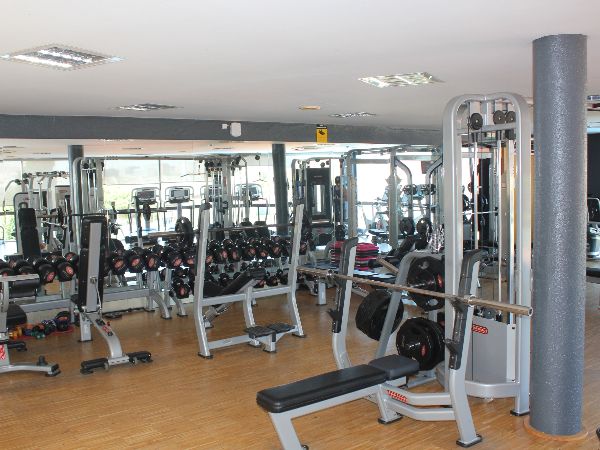 ---
CENTX100LAIETÀ
Your restaurant
December is a special month to give and share, that's why our friends from centx100laietà and Global Grup want to share this moment with you.
INSTAGRAM DRAW @CENTX100LAIETA
On the one hand they have reached 1000 followers on their Instagram and have toasted all their followers with a draw that you can not miss.
– Iberian cebo palette
– Dinner for 2 people at the Global Barcelona Restaurant at Calle Paris 161- Bottle
Magnum Ramon Bilbao Crianza
– Bottle Magnum Juve&Camps Brut Nature Gran Reserva special edition for 1000 followers-
2 bottles of Juve&Camps cavaTo participate in this draw you must follow the
2 highlights of @centx100laieta and @global.barcelona and once inside you must follow the instructions in the draw post.
SOCIAL BENEFIT FOR THE MEMBERS OF THE LAIETA SPORTS CLUB
On the other hand,  our restaurateurs of Global Grup, have opened a surprising and new concept of restaurant, fresh, modern and Global at 161 Paris Street. A new gastronomic project very close to the Laietà Sports Club
Two concepts united in the same name to expand the gastronomic offer in the same environment.
Global Day, designed for Brunch lovers, with a healthy profile and accommodating Formula Noon for those customers who want to choose between a healthy, close and fast 10-course gastronomic offer.
Global Night, more focused on afterworks with an extensive cocktail menu and accompanied by Formula Dinners with a variety of 14 fusion dishes.
Always enjoying a quiet and pleasant atmosphere, the Global Barcelona Restaurant is made so that you can give the most to the kitchen, but also so that customers can enjoy every minute and every hour with the gastronomic experience that will be provided to them at all times.
That is why if you are a Member of the Laietà Sports Club and you show us your card that validates it you will have a 10% discount on the final bill.
SANT ESTEVE, NEW YEAR'S EVE AND TAKE AWAY
There is very little left for the Christmas holidays and for the lunch of Sant Esteve and the New
Year's Eve dinner. If you haven't booked yet, we want to remind you of St. Stephen's lunch and End of Year dinner  (check here the letters).
If you prefer the Centx100laietà to be present during these Christmas holidays in your home, make a reservation for the New Take Away Service.
Centx100Laietan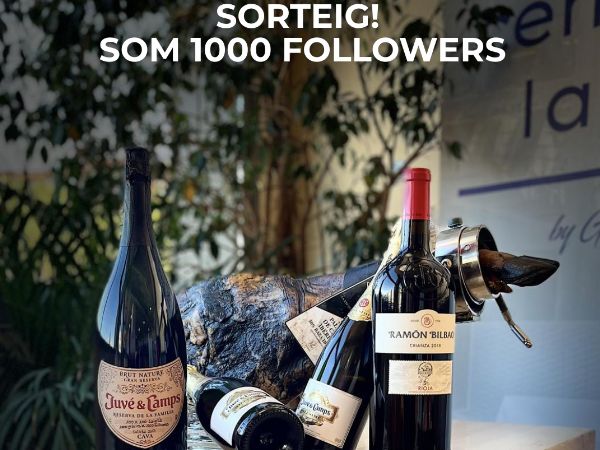 ---
PHYSIOTHERAPY SERVICE
Take care of yourself in Laietà
Does your back hurt?
Have you just played the game and don't recover the way you'd like?
Do you have discomfort in your knee or ankle? Don't think twice and call us!
At Laietà you have the best physiotherapy service at your disposal.
Alba can help you with these treatments and many more:
Injury rehabilitation
Stretching
Massage
Personal training
Pilates personal
For more information, send a whatsapp or call 679 616 280 (Alba).
Take care of Laietà! At Laietà we take care of you!
C.E.Laietà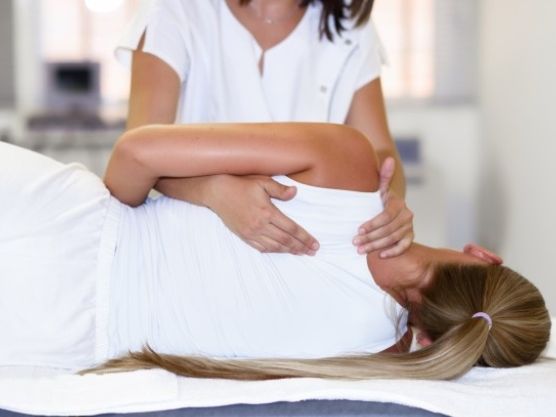 ---
BACKGAMMON
1st Tournament in Laietà
We present the 1st Backgammon Tournament  in league format of the Laietà Sports Club, which will begin on January 14, 2022 until March 13, 2022.
Encourage yourself to practice this fun desktop game under the organization of our mobilizer and consocia, Mrs. Judith Mercadé.
Depending on the number of enrollees, several competition tables will be made, where the level of the players will be taken into account. A box for the initiated and another box for the advanced. All those who are members or subscribers who are over 14 years of age may sign
up.
The days and hours of the games will be decided by yourself via a whatsapp group that the person in charge of the tournament will create with all the registered.
If you want information on how to play Backgammon,  either to improve your technique or to learn how to play you can consult this tutorial by clicking  here.
Remember that in cabin/reception you have  2 complete backgammon games that you can ask to practice whenever you want,
To resolve doubts, have more information and formalize the registrations send an email to:  judithmercade@hotmail.com In the registration you
must name,  surname and specify the level you have (high, medium or beginner).
Registration is free and will close on Monday, January 10, 2022 at 8 p.m.
Sign up now! There will be prizes for the champions!
C.E.Laietà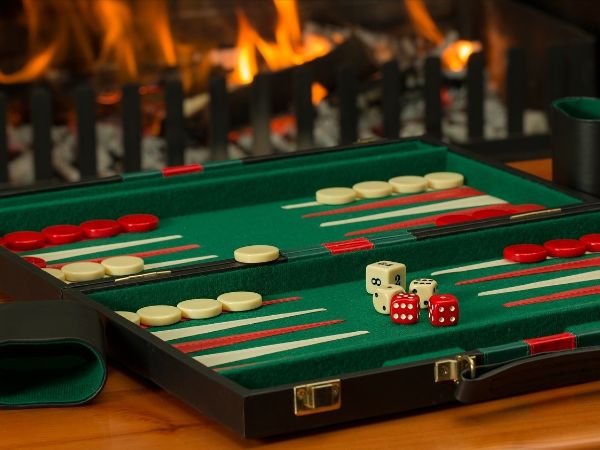 ---
SOCIAL ADVANTAGES
We are waiting for you!
We already have more and more incorporations into our portfolio of social advantages for our partners / subscribers!
We welcome you to:
– El Corner Lighting
-Signum Marketing
– Escola de Música Farré
– MCR Seguros
– Idiomes Tarradellas
You can consult its advantages to be a member or subscriber of the C.E.Laietà  here.
Remember that this is a campaign in which if you have or know of someone who has a business, a company or a trade you can offer us social advantages and exclusive offers for our partners and subscribers.
You will appear on our website, disseminate it and enhance your business.
Write an email to  marketing@laieta.cat and make us your proposal.
Cheer up! We all win!
C.E.Laietà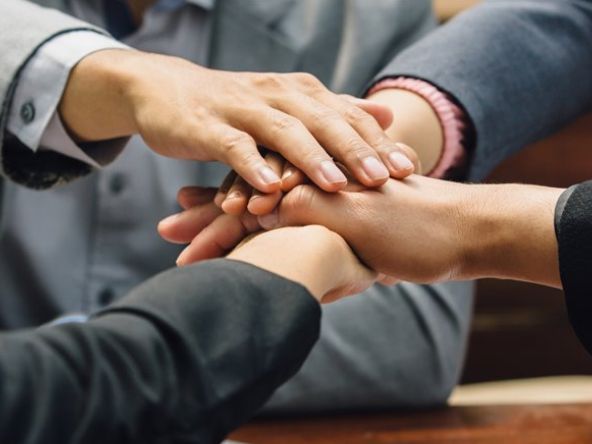 ---
ONLINE BOUTIQUE OF THE C.E.LAIETÀ
Available on the website
Dear users,
we remind you that you have at your disposal the online store of the Laietà Sports Club.
You will find  T-shirts, polo shirts, sweatshirts, jackets, vests, softshells, towels and lots of clothes for men, women and children.
Come in now and discover the Centenary special line and all our ideal accessories to buy and give!
Don't think twice, choose the one you like the most,
Click here:  Laietà's shopDress Up
Laietà!
Make Laietà!
C.E.Laietà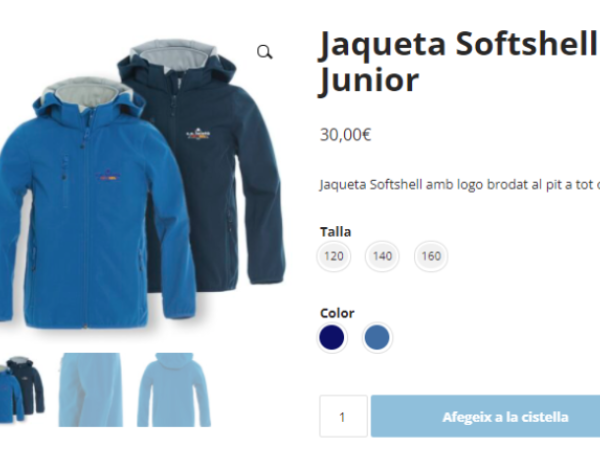 ---
CLUB LOTTERY
Now on sale
Dear users,
remember that you already have at your disposal the Christmas Lottery of the Laietà Sports Club.
Our number is  18.279 and you can buy it at reception for 5€.
Don't run out!
Good luck Laietans and Laietanes!
C.E.Laietà