CLUB TIMETABLES
During the Christmas Holidays
We inform you of the days when there will be a special closing and/or opening hours:
December 31, 2021: Closing at 8 p.m.
January 1, 2022: Open. Opening of the Club at 10 am.
January 5, 2022: Open. Club closure at 10 p.m.
January 6, 2022: Open. Club closure at 10 p.m.
Thank you very much for your collaboration,
C.E.Laietà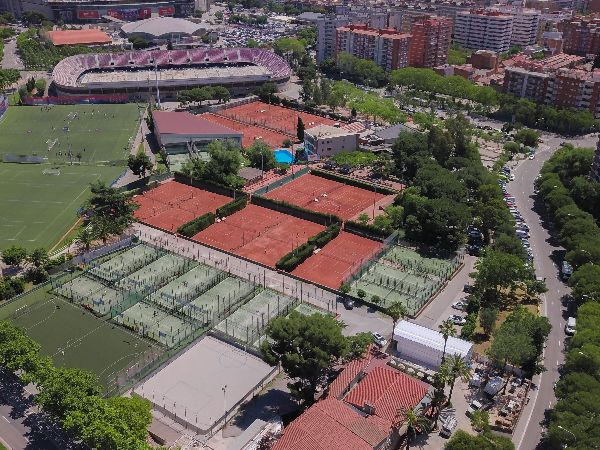 ---
PARTNER PROMOTION BRING PARTNER
Vigent all year round of the Centenary!
Dear Members, We want to thank and reward your loyalty to our Club! That is why we will leave the Membership promotion
in force throughout the centenary year.  You are the best ambassadors of the Club and the Member carries Member,  will make the  Laietà family continue to grow and grow!
Invite your family, friends and friends to become partners!
It is very easy, you just have to bring a new partner and you will have:
The Free Monthly Fee for 2 months
*In case you bring more than one new partner, you will benefit from 2 free months for each of them.
In addition, the new partner will obtain :
1 Free Monthly Fee and Facilities in the payment of the Social Title (financing up to 5 years without interest).
*This promotion does not apply to people who have been linked to the club during the last 6 months.
If you want more information, or make an appointment with us to show our Club to the person concerned, you can send an email to marketing@laieta.cat,call  934 486 350 or go through theMember SupportOffice.
We are waiting for you!
C.E.Laietà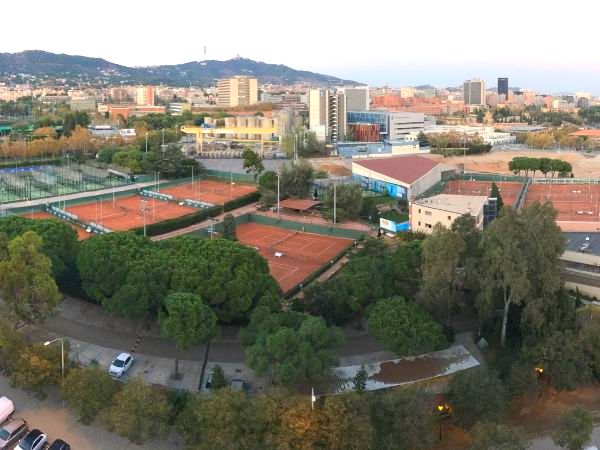 ---
PADDLE SUBSCRIBER PROMOTION BECOMES A MEMBER
Vigent all year round of the Centenary!
Dear Members and Subscribers,We want to continue thanking and rewarding your loyalty to the Club!
We are very pleased that you are part of the Laietà  and that is why we want our family to be bigger and bigger!
That is why we present you the  Padel Subscriberpromotion becomes a Member
Thus,  if a Paddle Subscriber becomes a Member,you willget:
For the Subscriber who becomes a Member: 1 free year of box office and other advantages*
* The new partner will have facilities in the payment of the Social Title, which can be financed up to 5 years without interest.
For the Member: a free monthly fee.
That way, they both win!
If you want to register as a new member or receive more information, you can send an email to marketing@laieta.cat,call  934 486 350 or go to thePartner SupportOffice.
Don't wait any longer and cheer up! Enjoy Laietà more than ever! Become a member!
.E.Laietà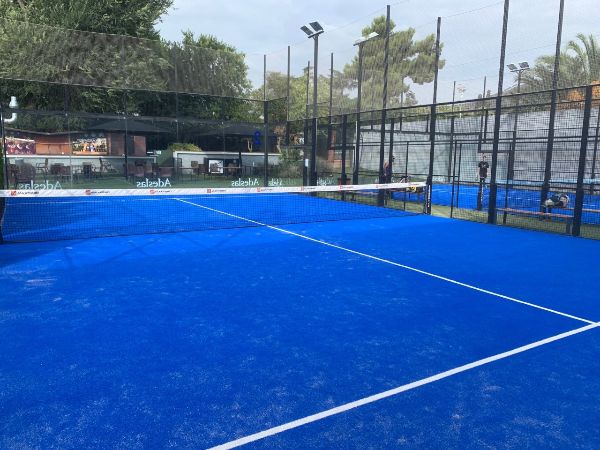 ---
RENEWAL OF LICENSES 2022
Catalan Padel Federation
We inform you that the deadline for the renewal of federation licenses of2022 is alreadyopen.
You can carry out this procedure from Attention to the Partner.You have as a deadline of January 20,Thank you very much,
C.E.Laietà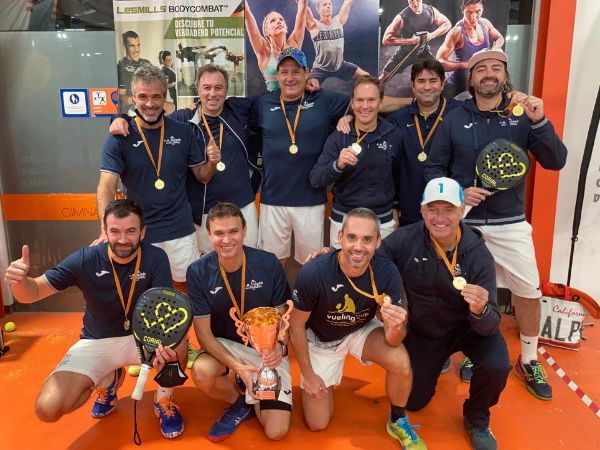 ---
JUNIOR B BASKETBALL
Undefeated leader
Junior B after last weekend's 45-48 victory at Pedagogium closed the league's first round at A-level as undefeated
leader.     and get a deserving first place. A  team made up entirely of first-year players with 3 new faces,and who have managed to suffer and overcomeinjuries in recent days.
Congratulations team, enjoy and continue growing!
C.E.Laietà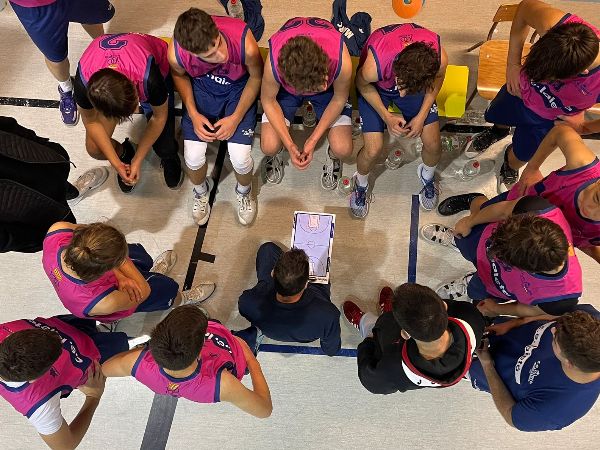 ---
THREE ROYAL KINGS IN THE LAIETÀ
Deliver the letter to the Royal Pages
We inform you that the Kings of the East will visit us on January 3rd and 4th.
Two  Royal Pages will collect the letters of the little ones from 18 to 20 hours in our Pergola.
We are waiting for you!
C.E.Laietà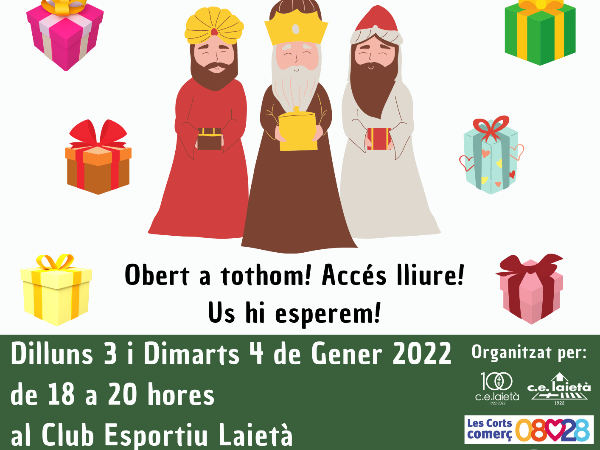 ---
IMPROVEMENTS TO THE PERGOLA
Enjoy the outdoors
We inform you of new aesthetic and functional improvements that we have implemented in our Pergola in order to provide a wider catering service to our users.
Thus, you now have more  conditioned spaces (the pergola and the 2 haimas of the terrace) to enjoy the club's open spaces also during the winter.
We are waiting for you!
C.E.Laietà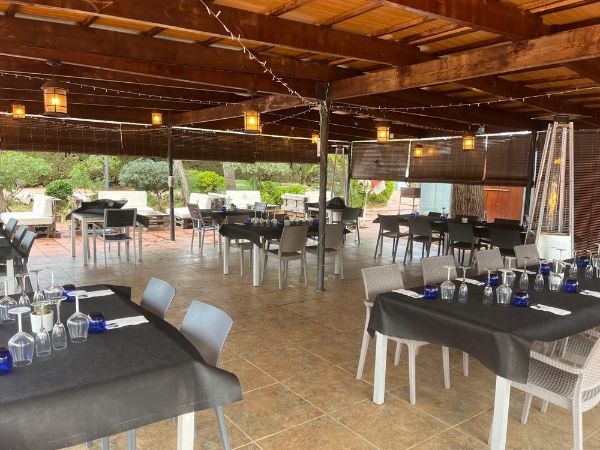 ---
COLLECTION LABORA WITH GUP
Buy medicines and collection of glasses
For years, our partner Albert Coscujuela has been volunteering at GUP, a small NGO  that develops socio-educational projects in Casamance, a small region of  Senegal,on the border withGambia. On December 28, he will travel again as a volunteer to continue supporting many projects on the same field. The task there is  difficult,but at thesame time it is  infinitely necessary since the main objective is to cover the food and health needs of the community, working to guarantee its future, schooling children, empowering adults and integrating people with special needs.
They have very limited resources and that is why we would like to count on your help.
This year they launch a campaign for the purchase of medicines and medical equipment  (for them, economically inaccessible to local hospitals):
– Antibiotics, painkillers, anti-inflammatory drugs…- Basic analytical tests (blood test, X-rays, RESONANCES, Covid test…). – Material such as masks, syringes…
You can collaborate in this purchase of medicines by doing a Bizum in the 644055008 (putting in the subject: GUP BCN + Name and Surname)
You can also collaborate in a different way: in the collection of glasses
You can wear glasses of all kinds in Attention to the partner until December 28, they will be very useful!
Cheers!
C.E.Laietà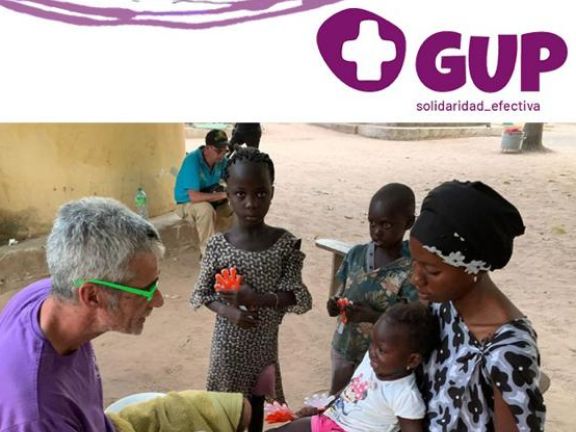 ---
ONLINE BOUTIQUE OF THE C.E.LAIETÀ
Available on the website
Dear users,
we remind you that you have at your disposal the online store of the Laietà Sports Club.
You will find  T-shirts, polo shirts, sweatshirts, jackets, vests, softshells, towels and lots of clothes for men, women and children.
Come in now and discover the Centenary special line and all our ideal accessories to buy and give!
Don't think twice, choose the one you like the most,
Click here:  Laietà's shopDress Up
Laietà!
Make Laietà!
C.E.Laietà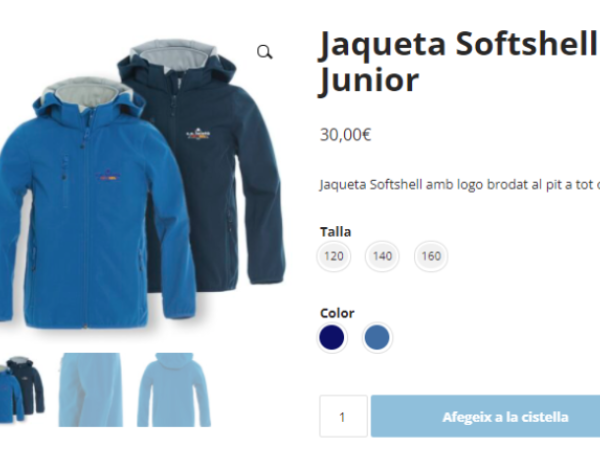 ---
GODÓ TROPHY
Tickets already available
Dear users,
The Barcelona Open Banc Sabadell 69 Comte de Godó Trophy has confirmed the organization of the 2022 edition.The tournament will take place from 16 to 24 April 2022 at the facilities of the Real Club de Tenis Barcelona 1899.
Ticket andseason ticket sales for the general public have already begun  here and will be active until Friday, March 25, 2022.
On the other hand, people with a federation license can enjoy a 12% discount when buying tickets. Send an email to: coordinaciotennis@laieta.cat  and they will tell you how to do it.
C.E.Laietà