MAGIC KINGS TO LAIETÀ
Delivers the letter to the Royal Pages
We inform you that the Magic Kings will visit us next Monday, January 3rd and Tuesday, January 4th.
Two  Royal Pages will collect the letters of the little ones from 18 to 20 hours in our Pergola.
We are waiting for you!
C.E.Laietà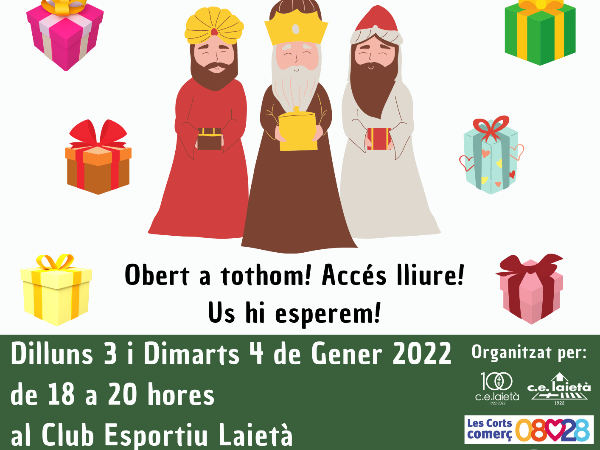 ---
NEW QUOTAS 2022
Increment below the CPI
Dear members,
from1 January 2022 the new fees of our club will come into force.
As you know, theincrease in supply, supplies and CPI prices significantly affects our entity and these expenditure increases must be incorporated into the 2022 budget.
However, once again,  prices for our social quotas are below the expected CPI increase.
For example, our  family social contribution increases by only 0.74%, and the ordinary social share by 3.53%, going from the current 87.90 euros to 91 euros, which allow us to remain very competitive in our market segment.
These increases will take effect in the next bills in January 2022.
Thank you very much for your collaboration,
C.E.Laietà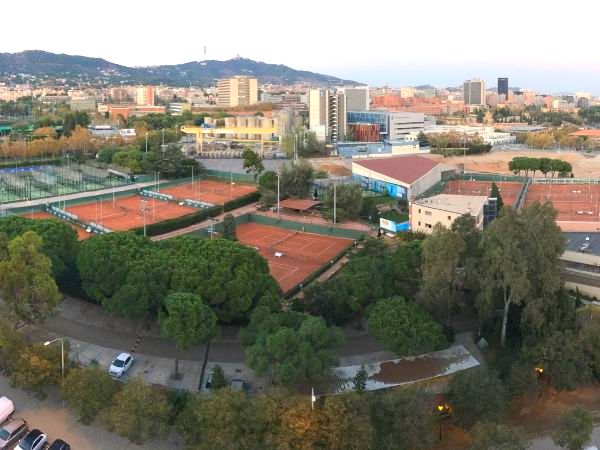 ---
NEW PRICES RESTAURANT CENTX100LAIETÀ
Positive discrimination towards members
Dear users,
Our restaurant  Centx100Laietà will also carry out a price update, due to the increase in prices of suppliers, supplies and the CPI.
However, a novelty is incorporated:  positive discrimination against members,since with the exception of the menu of workingdays, there will be, in all services and products, a discount of 8% exclusively for our members.
Centx100Laieta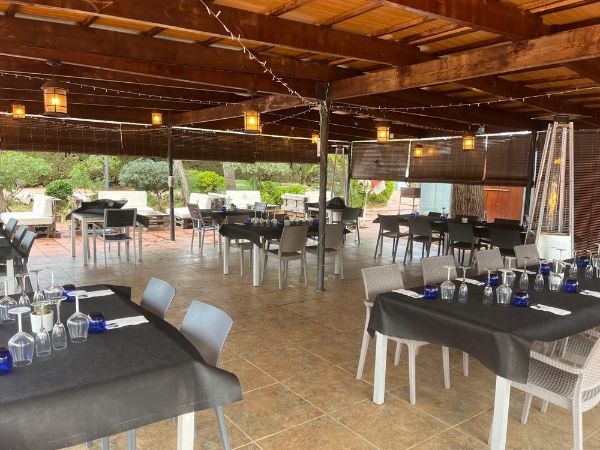 ---
PERE MASIP TOURNAMENT
Thursday the finals are played
Dear users,
as you know, the  Pere Masip youth tennis tournament is being played at our club.
We reach the final stretch of the tournament, and  today Thursday, December 30, the finals are played.
In order to offer the best service, the  central courts (courts 15 and 16), court 1 (from 3 p.m.) and court 5 will be reserved to be able to play the final rounds of the tournament.
If you are a tennis fan, you can enjoy a very high level in all categories.
In addition, a  large number of the players of our school have qualified for the final rounds and we encourage you to come and give them your support.
We do tennis, let's make Laietà!
C.E.Laietà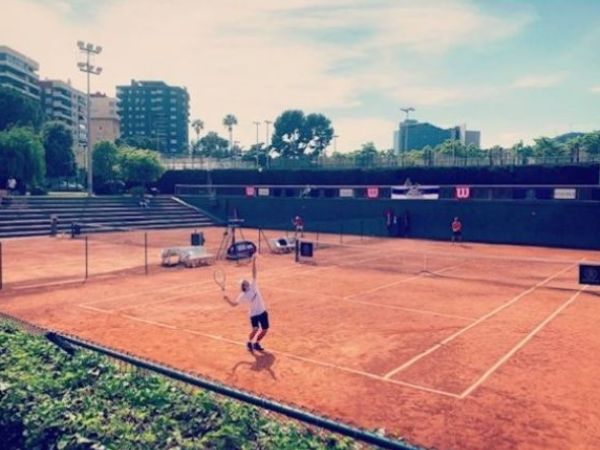 ---
ACCESS THE CLUB WITH YOUR MOBILE
GPAKey Application
Dear users,
we inform you that you can now access our Club using an application on your mobile.
This is  GPAKey  and will allow you to enter both the pedestrian shift accesses and the barriers to access with vehicles.
This system works by geolocation and is activated when you are near the door, just wait for the red color to pass to green and click to access.
Here are the steps to follow to start using it:
– Search theGPA Key application  and download it (you can do it here:  IOS  /  ANDROID)– Enter
the code of our Club:  5YeC6vnl29– Enter
your  login details  (the same as in the Club booking APP)- Activate
the  location of your mobile
We continue to improve our Club,
C.E.Laietà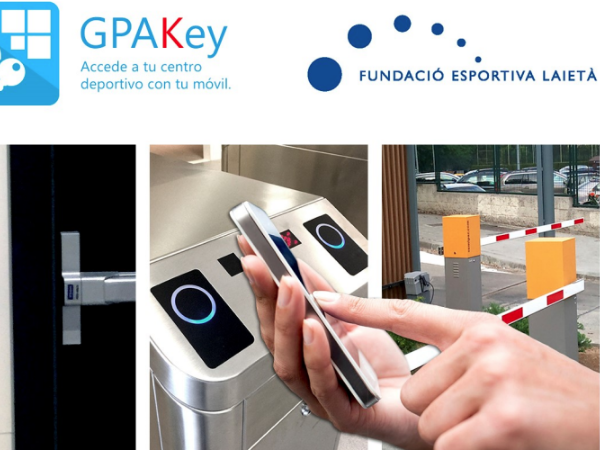 ---
CENTENARY BOOK
Data publishing authorization
Dear partners,
As you know we are preparing the Centenary Book.
In the  final pages of the book we want to put the name and surnames of all the members that today are part of the family of Laietà.
That is why, in compliance with data protection regulations, you will receive an  email  requestingauthorization. You just have to answer it by filling it in with your data.
If you do not receive it or do not know how to reply to the email you can also give the authorization by signing a document that you will find in Attention to the Partner.
Thank you very much for your collaboration!
C.E.Laietà (1922-2022)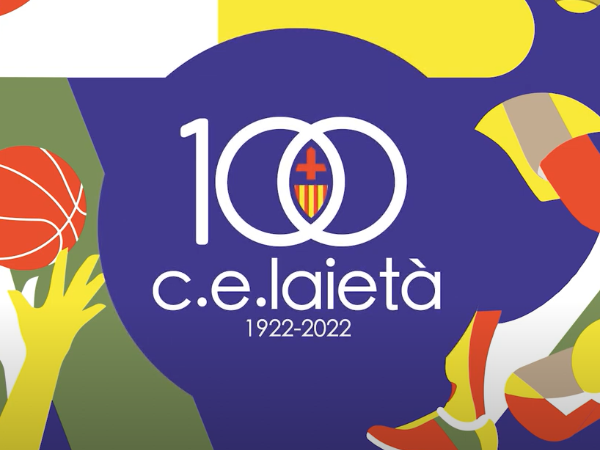 ---
CENTENARY DRAW
12 months, 12 prizes
One of the surprises that we have prepared for thecentenary year is that, throughout 2022, we will make a monthly draw through social networks.
Thus, every day 1 of each month we will publish the gift to be raffled and every day 22 we will say who is the winner.
We will raffle sports equipment, Laietà clothes, lunches, dinners, trainings, private classes and much more!
Stay tuned to our  Instagram,on January 1, 2022 we start!
Good luck!
C.E.Laietà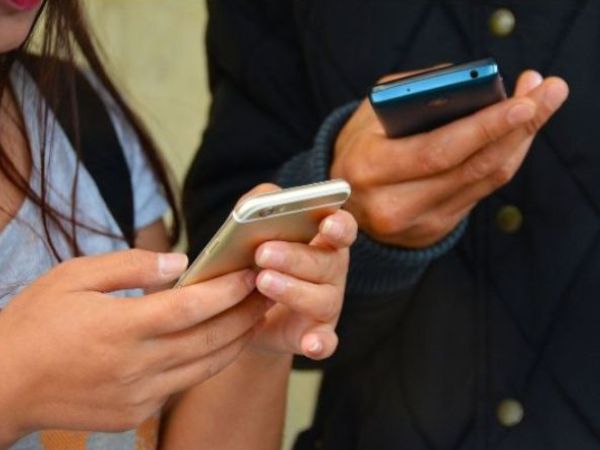 ---
PADDLE SECTION EQUIPMENT
Now available
Dear paddle players of the C.E.Laietà,We inform you that we already have
the samples of the new official Padel team (female, male and minor).
The equipment can be tested in thetennis office from Monday to Friday from11 a.m. to 12 p.m. and from 6 p.m. to 7 p.m.,  (ask for Paula).
Deadline for Adults: 31/12/2021
Data limit Minors: 14/01/2022.

Once proven, you must send an email to  padel@laieta.cat to place the order, indicating:  name, surname, piece of clothing, quantity and size.
The section will inform you of the price of the complete equipment (skirt or trousers + T-shirt). Remember that it
is mandatory to bring the Club's equipment to be able to play in any of our teams.
Thank you very much
C.E.Laietà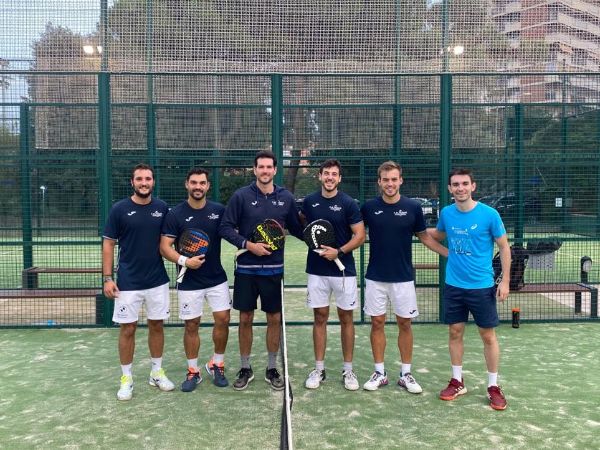 ---
RENEWAL OF LICENSES 2022
Catalan Padel Federation
We inform you that the deadline for the renewal of federation paddle licenses 2022 is now open.
You can carry out this procedure fromMember's Attention.
You have as a  deadline of January 20th,
Thank you very much,
C.E.Laietà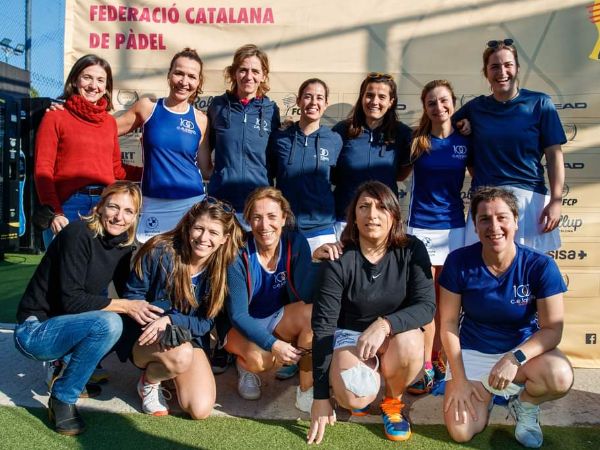 ---
ONLINE BOUTIQUE OF THE C.E.LAIETÀ
These Kings give Laietà!
Dear users,
You have at your disposal the online store of the Laietà Sports Club.
You will find  T-shirts, polo shirts, sweatshirts, jackets, vests, softshells, towels and lots of clothes for men, women and children.
Come in now and discover the Centenary special line and all our ideal accessories to buy and give!
Don't think twice, choose the one you like the most,
Click here:  Laietà's shopThese Kings gives
Laietà!
Make Laietà!
C.E.Laietà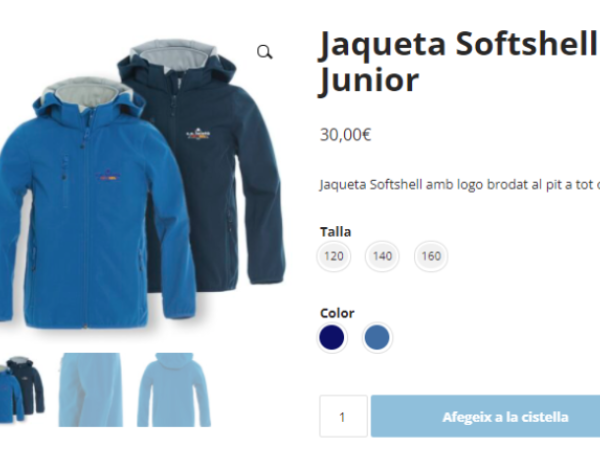 ---
WE HELP SAVE THE PLANET
Collection of used batteries
Dear users,
from the Club we help to save the planet with different initiatives.
From now on you can bring your used batteries to make a sustainable and environmentally friendly collection.
You will find the container in the entrance hall of our club.
For a more sustainable world,
C.E.Laietà