SANT JORDI'S AT LAIETÀ
This Saturday, April 23rd
Dear users,
We have prepared different initiatives for next Saturday, April 23, Saint George's Day, from 10 a.m. to 2 p.m. on the Club terrace (in case of rain we would move to La Pergola).
Book exchange: you can still leave books that you no longer want, with some quality and in good condition in Customer Service. In return they will give you a ticket that you can exchange on Saturday, April 23rd for another book, among all those that we have collected, completely free of charge. On the same day, despite not having a ticket you can buy any book at a symbolic and popular price of 1 or 2 euros. In this way, we intend to create a permanent library that will serve as a free book exchange place for both adults and children.
Gift of white and blue roses, the colors of the Laietà!
Bookmark Workshop: the little ones will be able to come and paint and take home some very special bookmarks.
Join!
We are waiting for you!
C.E.Laietà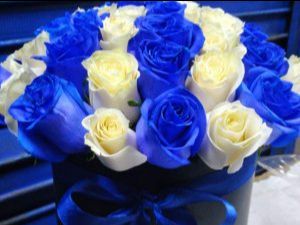 ---
USE  OF THE MASK ENDS
Yesterday
We inform you that the mandatory use of masks in indoor spaces is eliminated, with the exception of public transport, health and social health centers, according to Royal Decree 286/2022, of April 19, which modifies the mandatory use of masks during the health crisis caused by COVID-19.
Thus, since yesterday Wednesday, April 20, 2022, there is no longer mandatory use of masks in our club.
We will be able to see our faces and smiles again!
However, we ask you for common sense and individual responsibility, as COVID-19 is still present.
Let's make Laietà a safe space!
Thank you for your cooperation.
*Check here where to wear the mask on and where its use is suppressed.
*For more information click here.
C.E.Laietà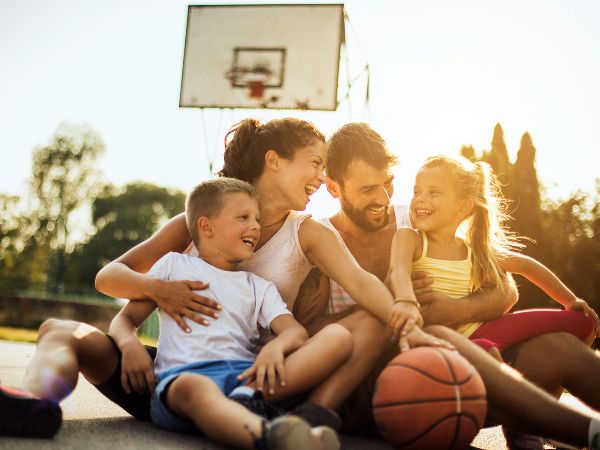 ---
GUIDED TOURS EXHIBITION OF THE CENTENARY
27 of April and 4 of May
We inform you that you can now visit freely the Exhibition of the Centenary of the C.E.Laietà (1922-2022), which takes place in the Exhibition Space of Les Corts in the Headquarters of the District (Plaza de Comas, 18).
It is an exhibition in which you can enjoy the history of our Club, taking a tour through texts, images and documents. The exhibition is completely free and will remain open until May 27, Monday to Friday from 9 a.m. to 8 p.m.
In addition, Mr. Tito Donada, member number 1, offers you 2 days to take a guided tour in which he will passionately explain all the secrets and curiosities of our club. Take note of the days, it is not necessary to make a reservation in advance and the meeting point is in the same exhibition:
Wednesday, April 27 at 11 a.m.
Wednesday, May 4 at 6 p.m.
You can see the poster here.
Here is the information uploaded by the Barcelona City Council (info).
We are waiting for you!
C.E.Laietà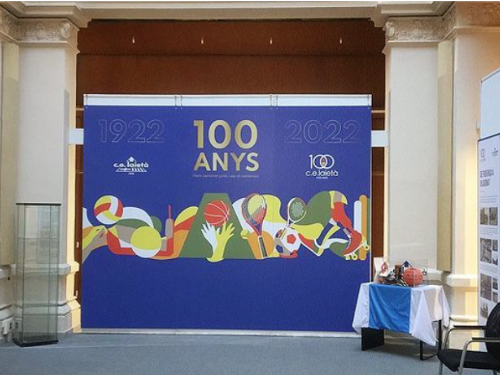 ---
PHYSIOTHERAPY AND AESTHETICS
At your service
Dear users,You have at your disposal 2 services to take care of you more and better:
Physiotherapy Service (injury rehabilitation, stretching, personal training and much more): Alba 679,616,280
Beauty Service (facial hygiene, massages, pedicure, manicure, hair removal, eyelash lifting and more): Silvia 692,876,199
At Laietà we take care of you!
C.E.Laietà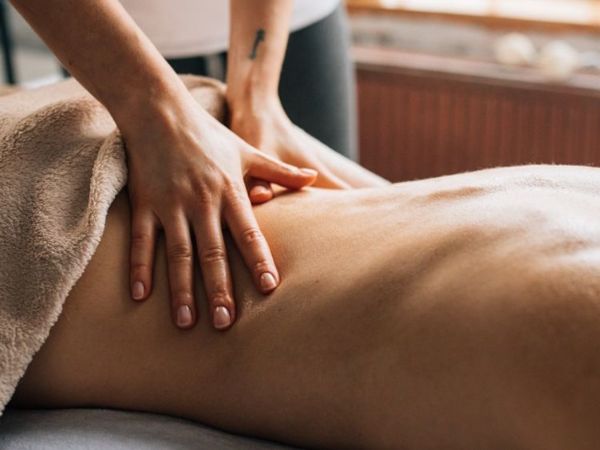 ---
LAIESTIU 2022
Inscriscriptions open
Registration for Laiestiu 2022 is now open!
You can enroll your children in the Laiestiu Baby, Laiestiu Junior or Laiestiu Jove, we are waiting for you!
Remember that you also have the option of choosing the Tennis and Padel Schools and Stages.
You can see all the information in our catalog Laiestiu 2022.
For more information see the website or send an email to: direccio@laiestiu.cat / tennis@laieta.cat / padel@laieta.cat
Please send the summer to Laietà!
C.E.Laietà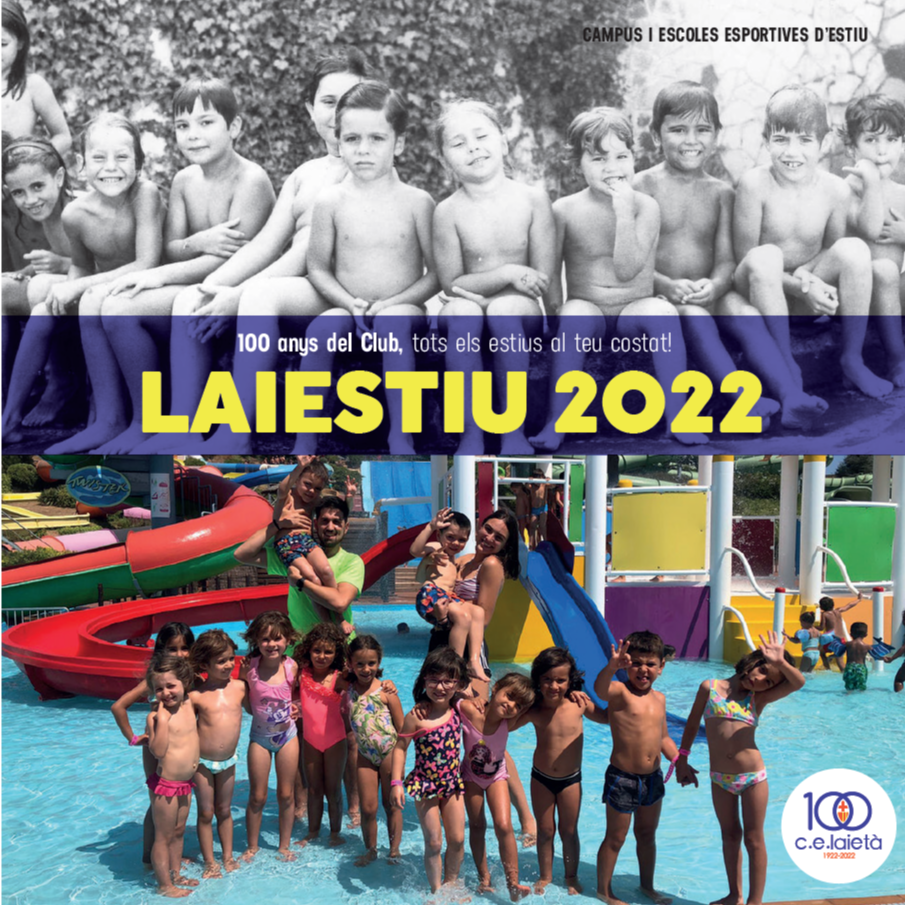 ---
9th SANT JORDI FAIR ON AVENIDA DIAGONAL
Laietà present with the Centenary Basket
The District of Les Corts will hold next Saturday, April 23, the ninth edition of the Sant Jordi Fair 2022 on Avenida Diagonal (between Gran Vía de Carlos III and Pau Romeva street).
Once again the streets of life will be filled and we will be able to share Saint George's Day, with a festive atmosphere. A  Sant Jordi with a lot of love
will return to Diagonal!, where entities and shops will be the protagonists.
And of course, laietà will be present with a fun activity throughout the morningA
our stop you will find a coach of our basketball section and with it you can participate in the Centenary Basket!
Doing so will be very easy. There will be 3 launch positions and every time you hit from one of the distances you will take a different prize: a pen, a lanyard or a drum can be yours.
Visit us, we are waiting for you!
You can see the official poster here.
C.E.Laietà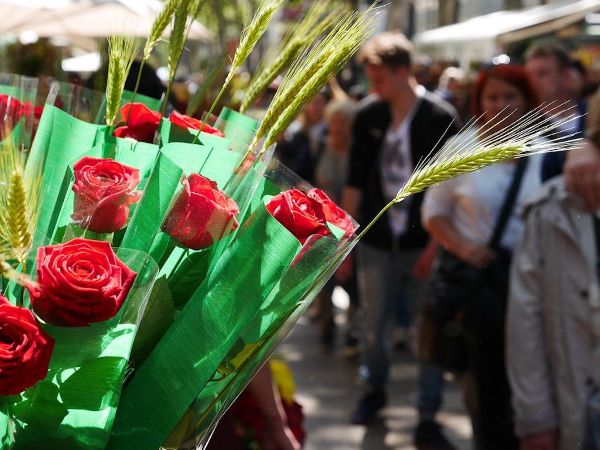 ---
WELCOMING UKRAINIAN CHILDREN
Solidarity Action
For your information, we are collaborating with an agency so that Ukrainian boys and girls who have run out of places to train, can come to Barcelona to continue training.
If you want to be one of these host families you just have to send an email to coordinaciotennis@laieta.cat and they will tell you the steps to follow.
On the other hand, our Club is currently welcoming two Ukrainian cousins of a child that we have in our football school.
They've been training for a couple of weeks now and the family is very grateful.
Let's make Laietà a committed and supportive club,
C.E.Laietà
---
AGENDA OF THE MATCHES C.E.LAIETÀ
Consult the agenda of our club
We inform you of the agenda of matches in our sections and sports schools.
Agenda of matches from 18 to 24 April:
C.E.Laietà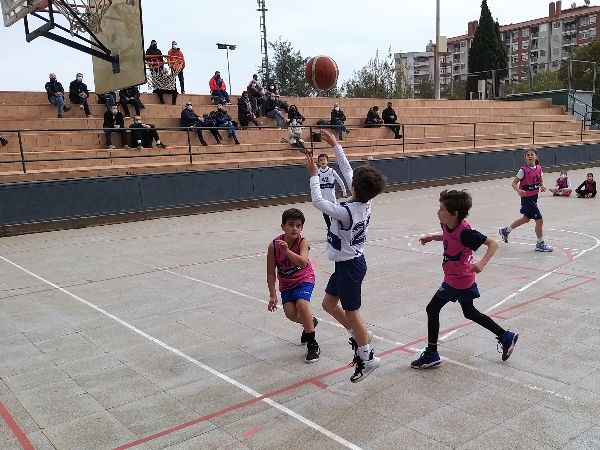 ---