PROMOCIO GYMLAIETÀ I LAIESTIU
Take advantage of this offer!
We offer you a great promotion for all those who are not registered at the GymLaietà.
If this summer you sign up for your children at laiestiu or the Padel and Tennis Campuses and during the month of May or June you register in our gym, you will have the month of August free.
For more information visit the Partner Support office.
We take this opportunity to remember the schedules of our directed activities.
GymLaietà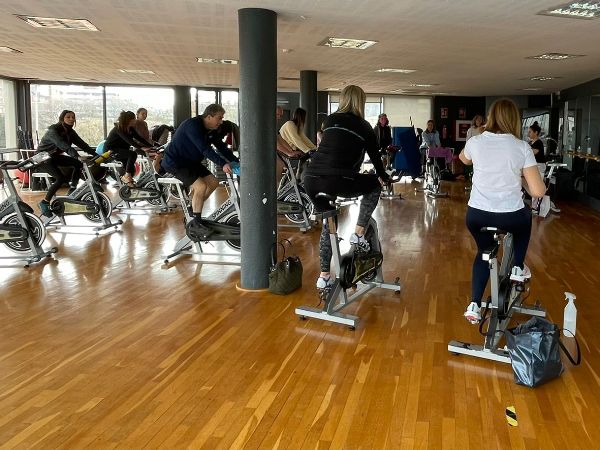 ---
CENTENARY POTATO TORTILLA CONTEST
Sunday, May 22
Dear,Last days to register for the great Contest of Potato Tortillas of the Centenary organized by our Gastronomic Society.
Next Sunday, May 22nd you can compete to see who is the laietà or laietana who makes the best tortillas!
The base ingredients must be the egg and the potato, from there you can use the ingredients you consider appropriate.
To register, you must fill out this form.
You can read the contest rules here.
Here's a brief summary of how the day will unfold:
– 11:30 a.m. to 12:30 p.m.: delivery of the tortillas to the club staff under a pseudonym, noting in a list related to a number, which is what will reach the jury in the VIP room, who will do the tasting on site.
– 12:30 to 13:00: counting of evaluations and debate in case of possible ties in the VIP room
– 13 hours on the Social Track: awards ceremony for the 3 best tortillas
– 13:30 hours on the Social Track: popular tasting open to everyone. Purchase of tickets for 2€ with which you will have omelette skewer + drink (beer, water or wine)
Encourage yourself to participate!
We are waiting for you!
Official poster of the event.
C.E.Laietà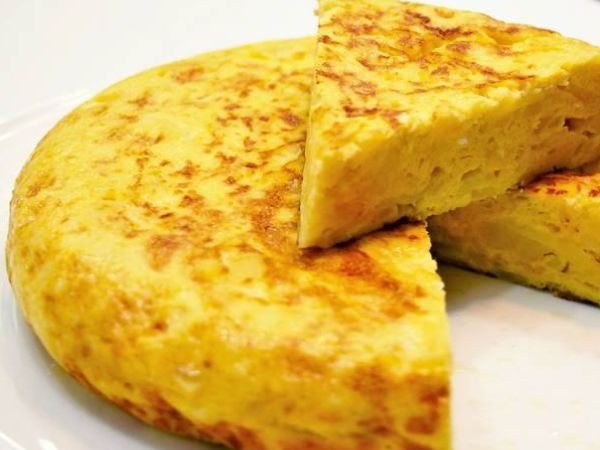 ---
THE CENTENARY FITNESS PARTY
May 28: 5 hours of Fitness Non-Stop!
We announce that next Saturday, May 28th we have prepared a spectacular activity: 5 hours of non-stop Fitness!
From 10 a.m. to 3 p.m. and on the social track of Laietà, you can enjoy this master-class with the following program:
10 a.m. to 12 p.m.: Functional Class with Coti and Carlos
12 to 15 hours: Zumba with Andrés and 3 guest coaches
This activity is open to everyone, so we encourage you to invite your friends, friends and family!
Live a morning of sport and party in Laietà! Official poster here.
C.E.Laietà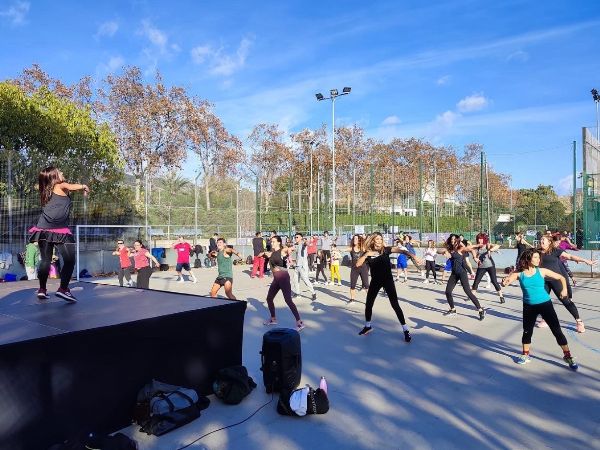 ---
GREAT SPORTS WEEKEND
Laietà
Successful weekend for our athletes:
Two players from our tennis school were proclaimed Champion and Under-Champion in the Catalan Men's Tennis Championship of Division 2.
In the grand final, Arnau Caralt won by 7/5 and 6/4 to Nico Planas.
Our Benjamin and Pre-Alevi A  teams were proclaimed Champions with the corresponding victories this weekend.
Congratulations champions!
Pride Laietà! C.E.Laietà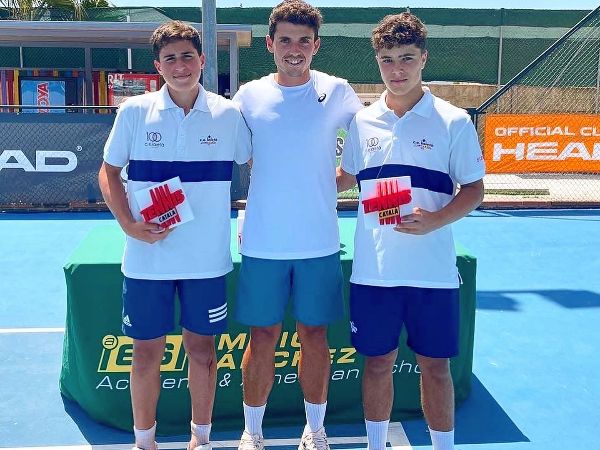 ---
ON-LINE SHOP OF THE C.E.LAIETÀ
Available on our website
We remind you that you have at your disposal the online store of the Laietà Sports Club.
You will find T-shirts, polo shirts, swimsuits, towels and lots of clothes for men, women and children.
Come in now and discover the Centenary special line and all our ideal accessories to buy and give!
Don't think twice, choose the one you like the most,Click
on: Laietà's shop
Dresses Laietà!
C.E.Laietà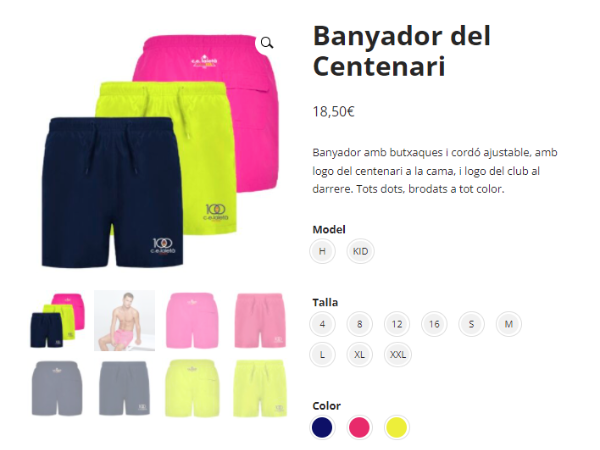 ---
SOCIAL ADVANTAGES
Enjoy them with your Laietà membership or subscriber card
More and more entities are adding to our portfolio of social advantages for our partners and subscribers.
Ilunion Hotels (hotel chain)
Luz de Gas (discotheque and concert hall)
Asics (sportswear and footwear)
All American (sports and academic scholarships in the United States)
Aula Compás (music and arts school)
CityFisio (home physiotherapy)
Anglo-Connection (English courses abroad)
Eninter (elevators)
Bernáldez & Asociados (lawyers and economists)
GSC Seguros (insurance)
A+Sports (sports clinic)
Dentsana (dental clinic)
VCN Pro Videoconversion (digitization services)
The Corner Lighting (decorative lighting)
Languages Tarradellas (language school)
MCR Seguros (insurance brokerage)
Signum Marketing (marketing consultancy)
Farré School of Music (music school)
You can check all the advantages here.
And, remember, if you have a business, a company or a trade, we invite you to offer us social advantages and exclusive offers for our partners and subscribers.
In return, you will appear on our website, disseminate it and enhance your business.
Write an email to marketing@laieta.cat and make us your proposal. Cheer up! We all win!
C.E.Laietà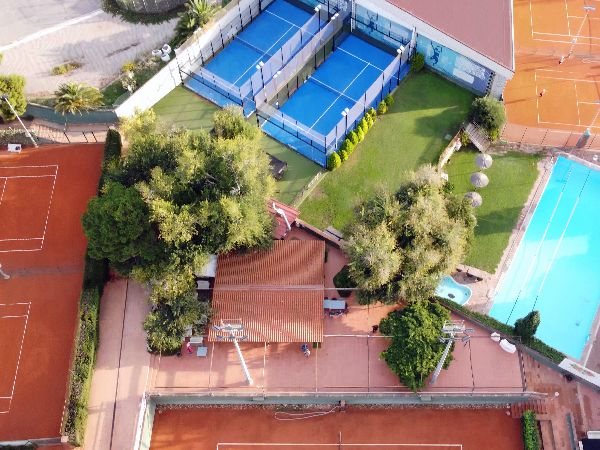 ---
ANGLO-CONNECTION
An english abroad
Anglo-Connections offers a wide selection of English courses in England and other Anglo-Saxon countries for all ages and personal needs.
It is a company with 20 years of experience in the organization of language stays and sports courses in England and Ireland.The partners and children of members of the C.E.Laietà can enjoy economic advantages. The Club has signed a social advantages agreement with the company that involves significant discounts.
The company has collaboration agreements similar to ours with prestigious schools throughout Spain, as well as with the Royal Automobile Club of Spain (RACE), one of the sports clubs with the most social mass in Spain
Anglo-Connection offers you:
Term, semester or school year validated in Catalonia in Ireland with the family
Summer course in Plymouth (England) with family accommodation, English course and multisport activities.
Summer course in residence in private school with English course and multisport activities.
Summer courses focused on English and tennis or specific sports.
Summer courses in private school residences and multisport activities.
Summer courses focused on specific sports.
If you are interested you can now contact them, make yourself known as Laietà members and ask for your discount! It's time to decide where to school your children! For more information visit its website
here.
C.E.Laietà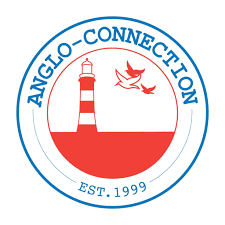 ---
ALL AMERICAN
Sports and academics in the United States
Experience the Summer Camp in the United States!
We offer you a program very oriented to players who want to live an experience in the United States and who, if you are interested in going to study in the USA with a possible University Scholarship, can better prepare for the entrance exams. The philosophy of the program consists of boys and girls doing both cultural and linguistic immersion and staying with American families, training in tennis or golf, teaching English, preparing the SAT and TOEFL (entrance exams to American universities), various excursions and always accompanied by monitors. All American also helps players who want to study a career in the USA to find universities with possible university scholarships. Show your membership card or noticeable C.E.Laietà and enjoy this promotion!
University Scholarship: 10% discount
High School Scholarship in the United States: 5% discount
Summer Camp in the United States: 5% discount
For more information visit the website or contact coordinaciotennis@laieta.cat.
C.E.Laietà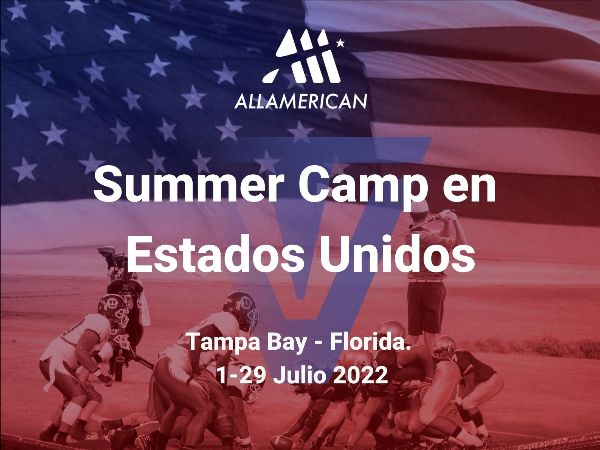 ---
AGENDA AND RESULTS OF THE MATCHES C.E.LAIETÀ
Read the agenda and results of our club
We inform you of the results and the agenda of matches in our sections and sports schools.
Results of the week from 9 to 15 May:
Agenda of matches from 16 to 22 May:
C.E.Laietà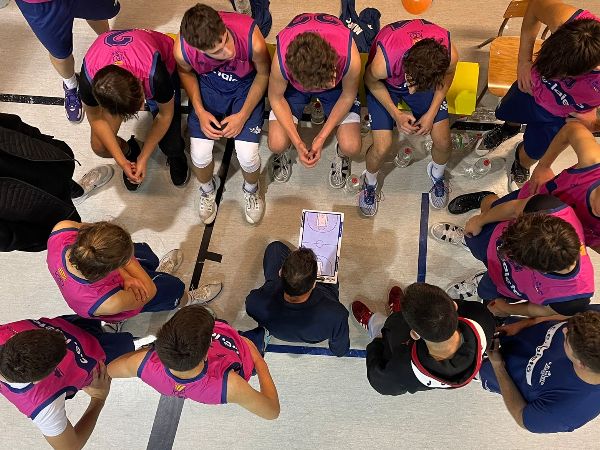 ---