THE CENTENARY FITNESS PARTY
May 28: 5 hours of Fitness Non-Stop!
The day is coming!
This Saturday, May 28th comes a spectacular activity: 5 hours of non-stop fitness!
From 10 a.m. to 3 p.m. and on the social track of Laietà, you can enjoy this master-class with the following program:
10 a.m. to 12 p.m.: Functional Class with Coti and Carlos
12 to 15 hours: Zumba with Andrés and 3 guest coaches
Remember that this activity is open to everyone, so we encourage you to invite your friends, friends and family!
Live a morning of sport and party in Laietà! Official poster here.
C.E.Laietà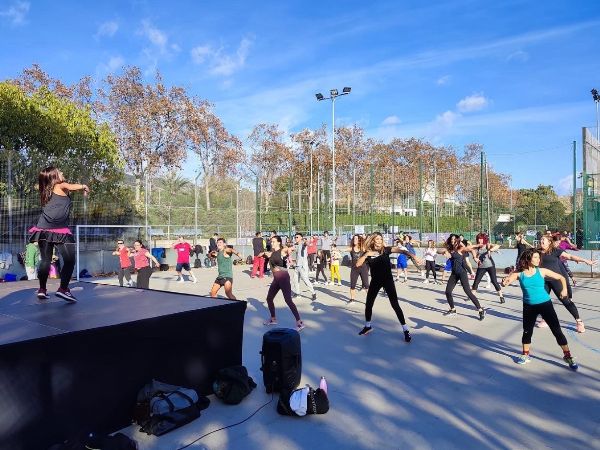 ---
FOOTBALL TOURNAMENT 3X3
May 28 from 9 a.m. to 2 p.m.
There are only 6 days left to enjoy the traditional Laietà 3×3 Football Tournament!
A day full of excitement and fun dedicated to children from 5 to 16 years old.
The conference will be held next Saturday, May 28 from 9 a.m. to 2 p.m.
Participating is very easy, you just have to create your team of 3 or 4 players, choose a funny name and register at the Member Support office or send an email to futbolsala@laieta.cat
You can see the event poster here.
Cheer up and participate!
It is an activity open to everyone, invite your friends!
C.E.Laietà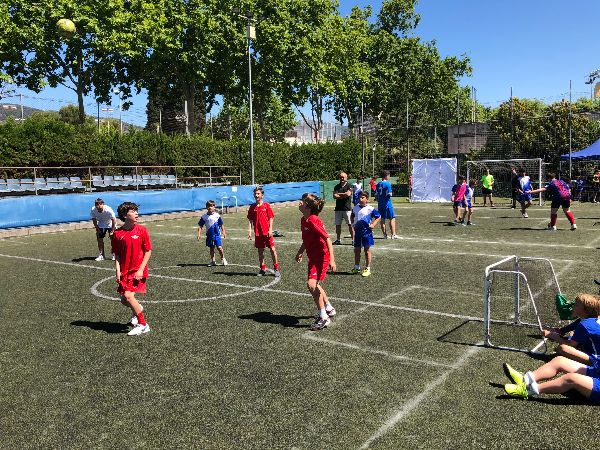 ---
LAST DAYS CENTENARY EXHIBITION
Until May 27
We remind you that this is the last week in which you have the opportunity to visit the Exhibition on the Centenary of the C.E.Laietà 1922-2022.
You can enjoy our centuries-old history, discovering with all the secrets and curiosities of our club with an exciting journey through texts, images and documents.
The exhibition is completely free and will remain open until This Friday, May 27 from 9 a.m. to 8 p.m.
Place: Exhibition Space of Les Corts in the Headquarters of the District (Plaza de Comas, 18).
You can see the poster here.
Here is the information uploaded by the Barcelona City Council (info).
We are waiting for you!
C.E.Laietà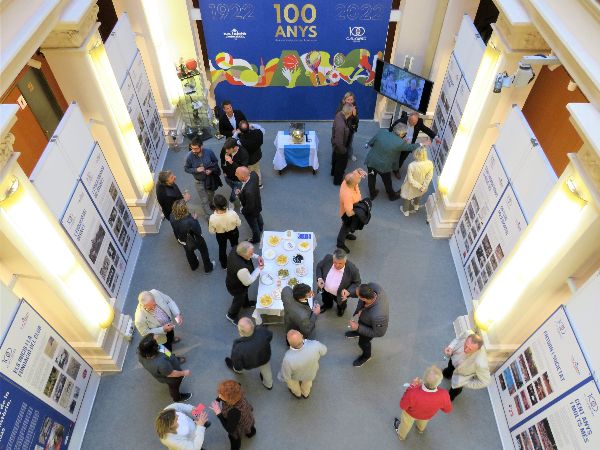 ---
CENTENARY TENNIS TROPHY
Historical day for Catalan Tennis
Yesterday Sunday, and on a historic day for Catalan tennis, the Centenary Trophy of the Laietà tennis player brought together 4 centenary clubs from the city of Barcelona in our facilities: RCPolo de Barcelona, Reial Club de Tenis Barcelona 1899, CT La Salut and C.E.Laietà as host.
It was a great tennis party and a great competition played in 4 categories: +60 female and male, +50 female and male, male cadet and female alevin.
The classification was as follows:
1st- C.E.Laietà
2nd- R.C.T.B.1899
3rd- R.C.Polo
4th- C.T.La Salut
You can watch a summary video by clicking here.
Thank you very much to everyone for your participation and assistance!
C.E.Laietà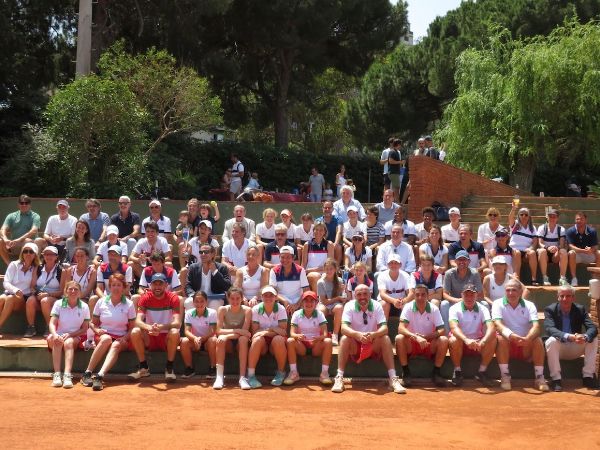 ---
POTATO TORTILLA COMPETITION
Participation success
Yesterday the Centenary Potato Tortilla Contest was held with great success.
Up to 10 tortillas were presented that the jury could assess in originality, presence, taste and texture.
The 3 best tortillas were finally:
1st classified: Tortilla Slomo of Rosina Fernández
2nd classified: Tortilla of the Centenary of David Martínez
3rd classified: Saltimbanki of Núria Nevot
At the end of the contest dozens of people were able to taste the 10 tortillas on our social track.
Thank you all for your participation!
C.E.Laietà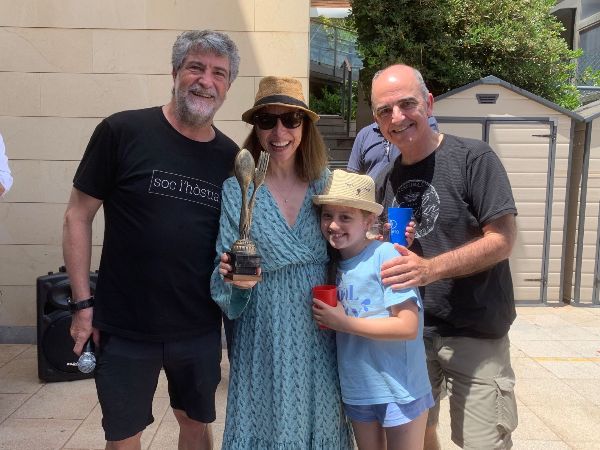 ---
LEAGUE CHAMPIONS
Futsal Section
Great weekend for our Futsal section!
The PreInfantil and Cadet teams were proclaimed La Liga Champions with the corresponding victories of that day.
Congratulations Champions!
Pride Laietà!
C.E.Laietà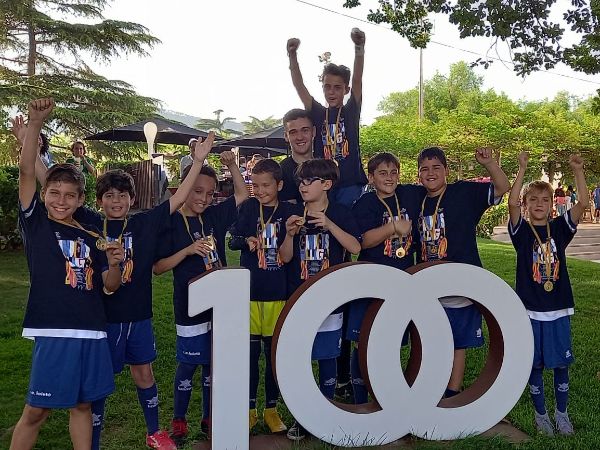 ---
CHAMPIONS OF BASKETBALL LEAGUE
Spectacular weekend for our basketball section! Three of our teams have been champions of their respective groups:
Mini A champion of his group B1
PreMini undefeated champion of his group B2.
Infantil B champion of his group D2
Congratulations!
The future of the Laietà Basketball Section in good hands!
C.E.Laietà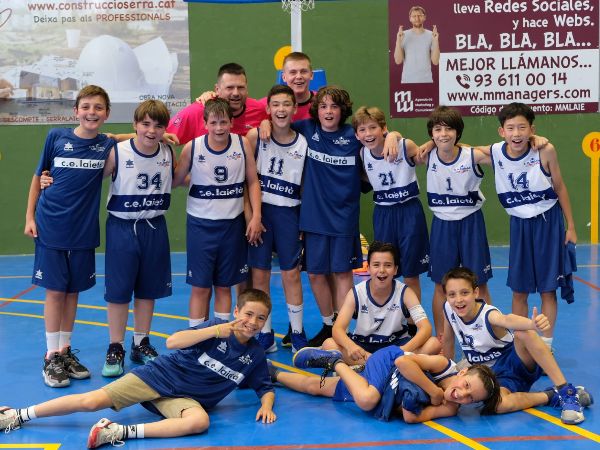 ---
NEWS ABOUT OUR CLUB
 Betevé (BTV)
A story about our Club was published on the Betevé website on Sunday.
If you want to read the full report and see the video that accompanies the news you can click here.
C.E.Laietà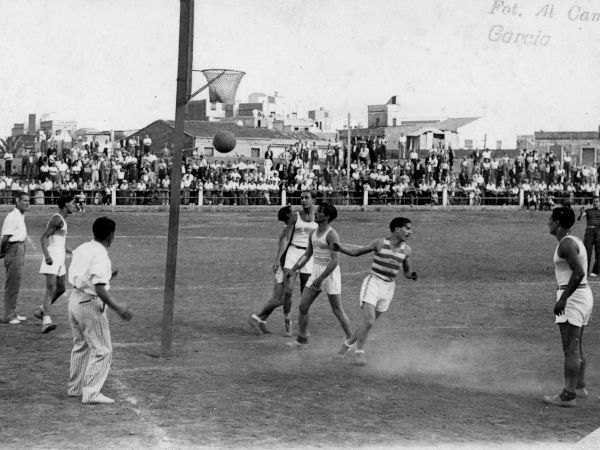 ---
AGENDA AND RESULTS OF THE MATCHES C.E.LAIETÀ
Read the agenda and results of our club
We inform you of the results and the agenda of matches in our sections and sports schools.
Results of the week from 16 to 22 May:
Agenda of matches from 23 to 29 May:
Futsal (not available)
Paddle (unavailable)
C.E.Laietà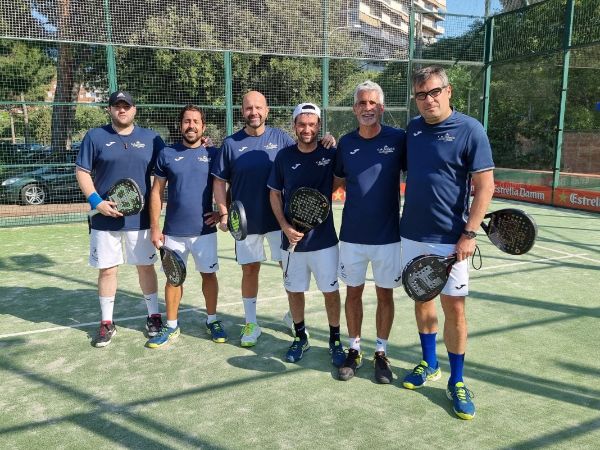 ---