MAINTENANCE TASKS IN THE POOL
Today advanced closure and tomorrow morning delayed opening
Dear users,
In order to carry out the necessary maintenance tasks to enjoy the pool, today Thursday the closure will be brought forward to 8 pm. These tasks
will be extended overnight and the pool is expected to reopen throughout tomorrow morning. Once the service is restored, it will be notified through the club's official WhatsApp.
We apologize for the inconvenience.
C.E.Laietà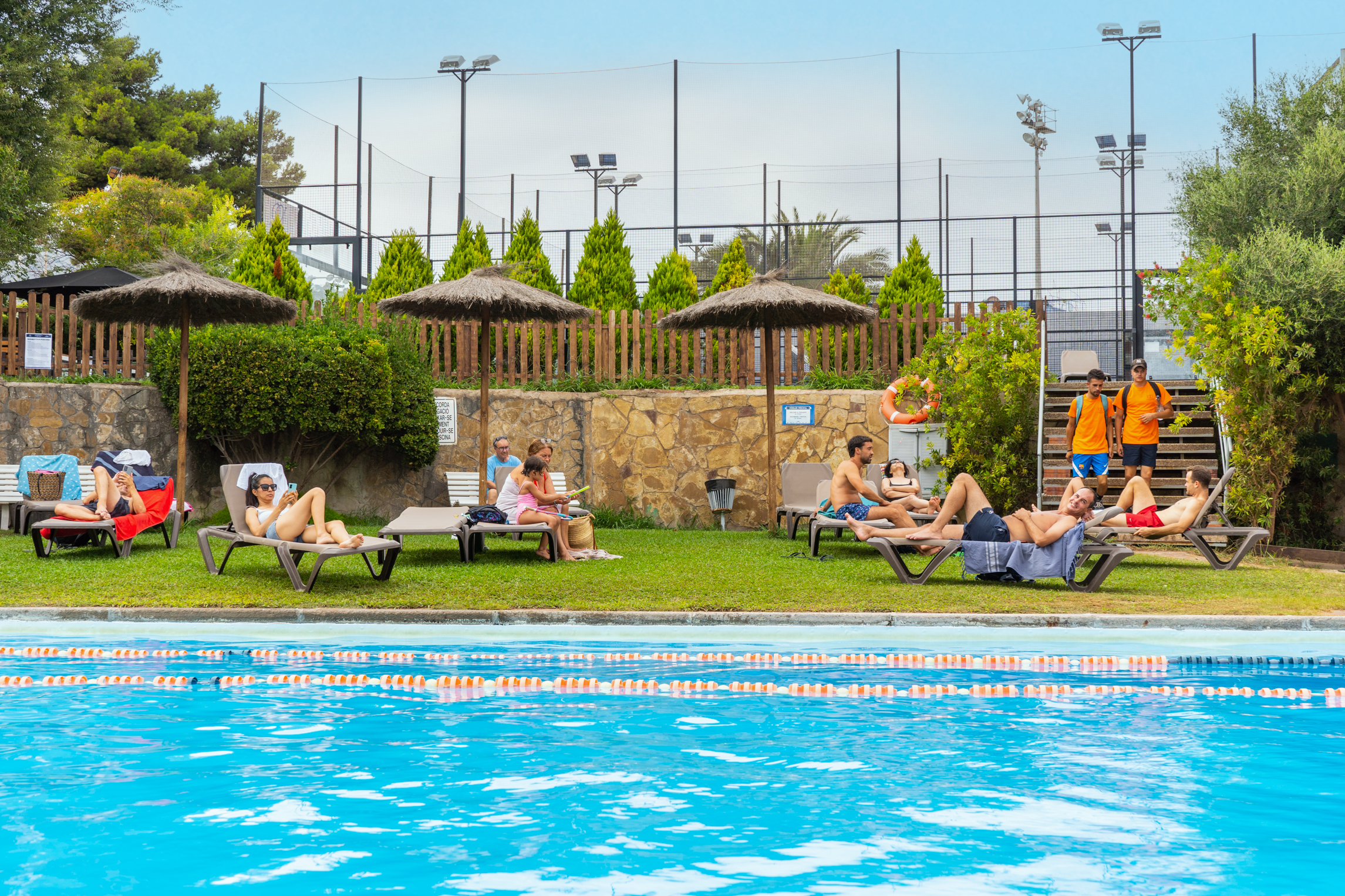 ---
NEW SPORTS SCHOOLS
Let's get started!
Dear laietans and laietanes,
We remind you of the news regarding the sports schools of this season 2022/2023.- All the teams of the sports schools begin training this Monday, September 5.
– So, you are still in time to register for the sports schools, in addition to the services of Laiesport, Laiesplai, monitoring, English school.
You can find more information on the Website, in our Sports Dossier, by contacting the member or those responsible for each section:
General information: comunicacio@laieta.cat / atencioalsoci@laieta.cat (Esther and Sílvia)
Futsal: futbolsala@laieta.cat (Miguel Ángel Montoro "Juancho")
Tennis: tennis@laieta.cat (Pere Icart)
Basketball: basquet@laieta.cat (Lluis Ferrer)
Padel: padel@laieta.cat (Marcela Ferrari)
Laiesport/Laiesplai: direccio@laiestiu.cat (Miguel Ángel Montoro "Juancho")
– In addition, on September 5 you will be able to enjoy the new pavement in the basketball pavilion.
We look forward to seeing you there!
C.E. Laietà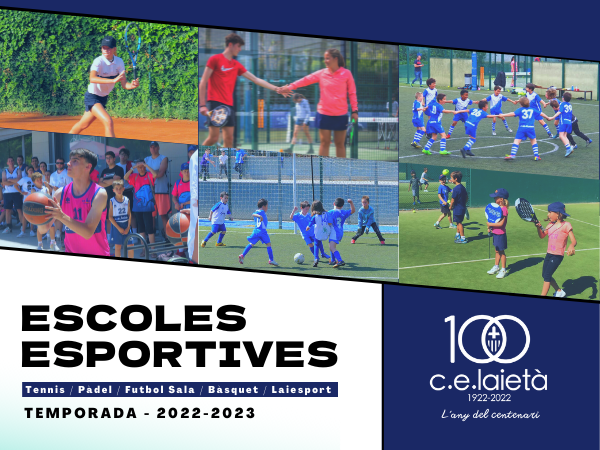 ---
NEW ADDITION
Padel section
This week, after a selection process, Jordi Pradell, "Coke" has joined the padel section.
Coke has studied a Bachelor of Sports Science degree, as well as a Master's degree in sports management and another Master's degree in marketing management and commercial management. Since 2015 he has worked in different companies dedicated to padel, both in management and as a coach.
His duties will be as assistant to the Management of Marcela Ferrari and coordinator supporting the management of the school and working to optimize it. It will also promote the social area linked to padel, energizing it, among other functions.
We wish you many years of good work at Laietà.
Welcome Coke!
C.E.Laietà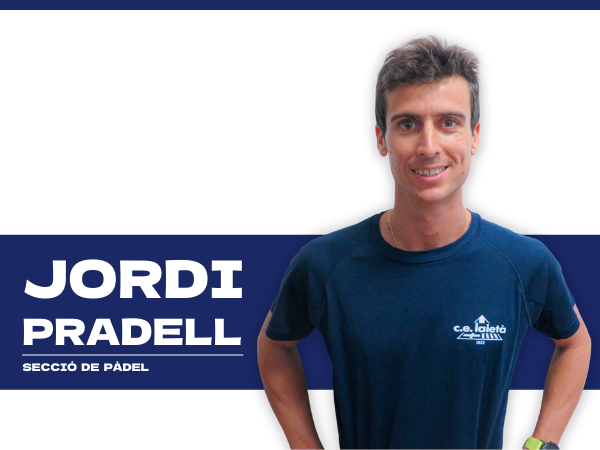 ---
LAIETÀ SERVICES
Take care of yourself in Laietà
Dear users,
You have at your disposal 3 services to take care of yourself more and better now that the good weather arrives:
Physiotherapy Service (rehabilitation of injuries, stretching, personal training and much more): Alba 679.616.280
Aesthetics Service (facial hygiene, massages, pedicure, manicure, hair removal, eyelash lifting and much more): Sílvia 692.876.199
Sports therapeutic service (injury prevention, rehabilitation): Albert Coscujuela 610.465.028
At Laietà we take care of you!
C.E.Laietà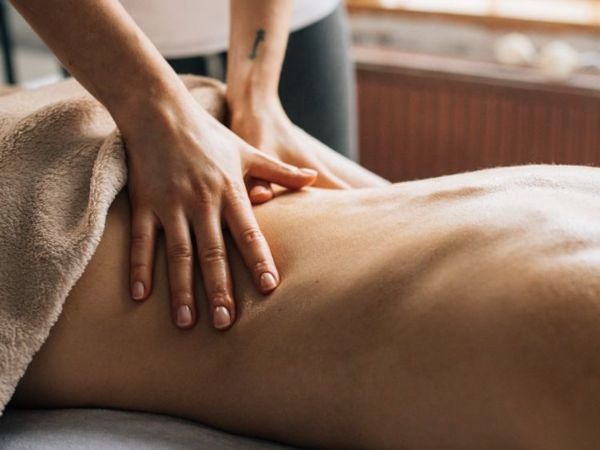 ---
BACKGAMMON TOURNAMENT
Prepare your strategy
The second Backgammon tournament arrives at Laietà.
It will take place between October 1st and December 1st.
Free registration for members and subscribers.
Registrations until: September 25th.
More information at: judithmercade@hotmail.com
The number of participants has increased, so encourage yourself to participate in this board game that combines strategy and chance.
Thank you.
C.E. Laietà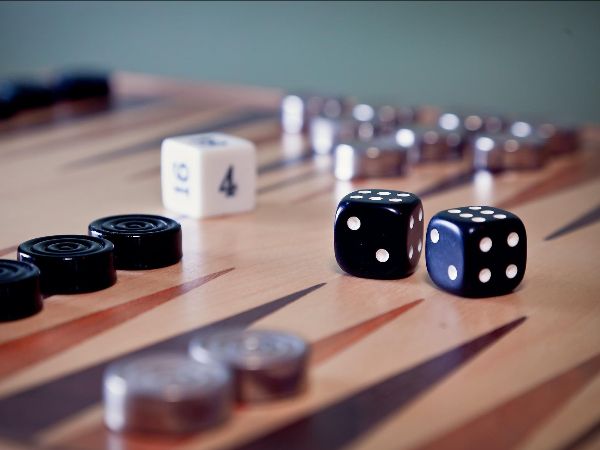 ---
BARÇA MATCH
Liga Championship in Laietà
Dear users,
Live in Laietà the match of Barça and Sevilla!
On Saturday, September 3rd at 21:00 to enjoy the game, on our giant screen installed in the Pergola area. We look forward to seeing you there!
Become a Club! Come to Laietà!
C.E.Laietà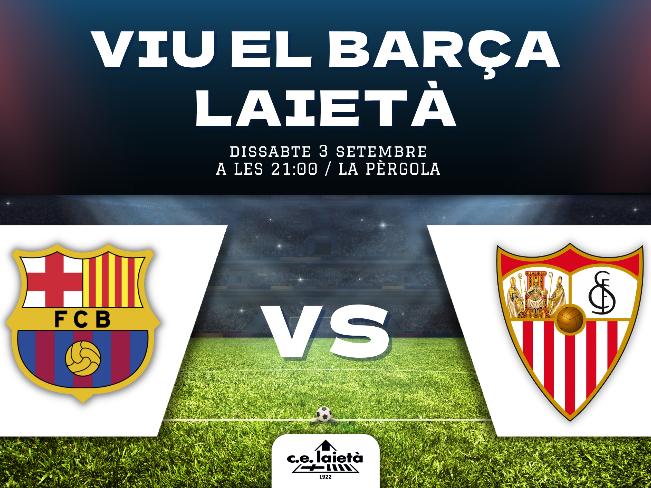 ---
COMPULSORY ACCESS TO THE CLUBWITH YOUR PERSONAL CARD OR BRACELET
Reminder
During the last months, numerous members, subscribers or school students without wearing a card or bracelet have been presented to the Club to access it pedestrianly, mandatory in all clubs similar to ours.  This fact does not help in the safety and everyday life of the Club, and adds a lot of unnecessary work to the staff. That is why we remember the obligation to access the Club with the personal card or bracelet.
Keep in mind that the shifts are closed throughout the opening period of the Club, except for the hours between 13 and 15.30 hours in order to give access to non-members who come to eat at the restaurant.
In the first fortnight of September there will be a campaign to remind you  of this obligation to access the Club with your  personal card or bracelet to all groups that have the right of access. From 15 September, access will be denied to anyone who wants to access the Club and does not wear a card or bracelet without justification or repeatedly. If you have
lost or do not have your card or bracelet, you can request a duplicate at the member service office.
We ask for your help, your understanding and collaboration in this aspect of access control in order to improve security, get jobs that staff should not have, as well as ensure that you enjoy the Laietà who has the right to it.
LET'S MAKE THE LAIETÀ BETTER TOGETHER!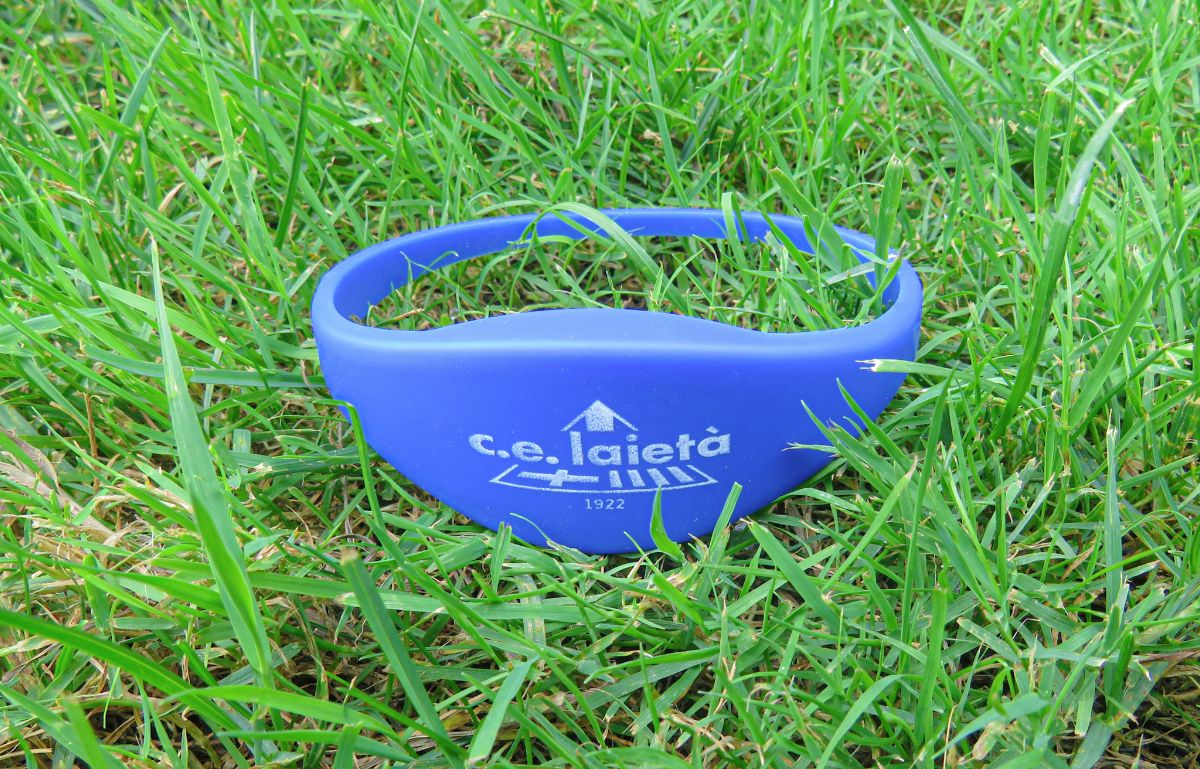 ---