MEMBER'S DAY
Olimpiada deportiva and Inflatables
From 10 a.m. to 1 p.m. Olimpiada multisportiva al Laietà!
Team competition with tennis, paddle, basketball, football, inflatables in the poolRegistrations already closed!
*We wait for all those registered at 9:30 a.m. to start at 10 a.m.*You will shortly receive an email to find out what your team is and the rest of the information.*Children under 10 years of age of the participants in the Olympics are invited to enjoy Laiesport from 10 a.m. to 1 p.m.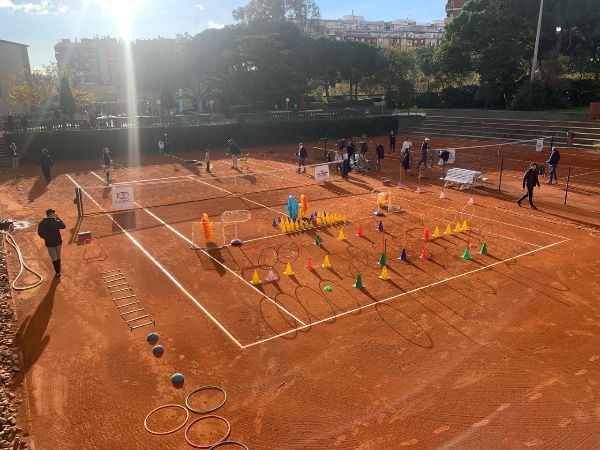 ---
MEMBER'S DAY
A day full of activities for the whole family
– Country Masterclass from 11 a.m. to 1 p.m. on our social basketball court
– Opening of the Centennial Exhibition at 12 noon in the VIP room.
– FCBarcelona – Elche at 4:15 p.m. on the giant screen of our Pergola.
– Magic and Music Show from 5 p.m. to 7 p.m. by Xaxi Xixarrus on  the social court.
– Castellera exhibition from 7 p.m. to 8:30 p.m. by the Panarres de Les Corts in the  social court. Come and join us!
– Mute concert from 8:30 p.m. to 11 p.m. on our social court.
– DJ + White party from 11 p.m. to 2 p.m. on the social court.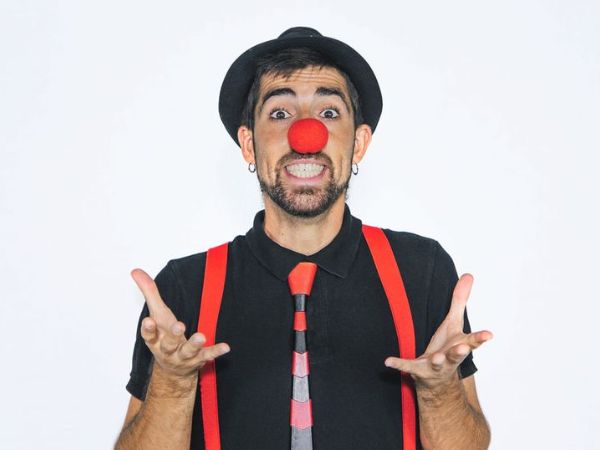 ---
MEMBER'S DAY
Foodtrucks Centx100laietà i Xixuneta
Centx100laietà has prepared a spectacular gastronomic offer to accompany the sports, recreational and social activities that await you this Saturday, September 17!
A combination tomake this day a different Saturday.
Centx100laietà will be present with its own Foodtruck on the social court with a gastronomic proposal that will not leave you indifferent.
Check the menu here!
Sandviches
– Trikini (Sweet ham, emmental cheese and grilled egg)
– Frankfurt Miami (Frankfurt, onion, bacon, cheese, cucumber, mustard, mayonnaise and ketchup)
Specialties Panets
– Centenary (Pulled pork, Figueres onion, pickles, barbecue sauce and xeddar cheese)
– Laietà (Teriyaki chicken breaded in panko and guacamole)
World Veggie
– Thai Rice (Basmati, tofu, wheat, pesolets, carrot, ginger, curry, curry and soybeans
) – Superfood salad (Green leaves, quinoa, broccoli, cherri tomatoes, mangrana, sweet potatoe and blueberry vinaigrette)
Tapas
– Natxos (Xeddar cheese, guacamole and pico de gallo)
– Bravas (Special sauce)
However, we would like to remind you that the Restaurant will continue to provide terrace, cafeteria and weekend menu service with total normality.
Due to the large volume that is expected of influx of public it is recommended to make the reservation at the Restaurant at 640 174 553 / 93 448 61 19 or in the mail centx100laieta@globalbarcelona.es
You deserve a time of good company and fun and nothing better than doing it in your Club and with the company of your Restaurant.
Remember also that you will have a Foodtruck of sweets in charge of the Xixuneta!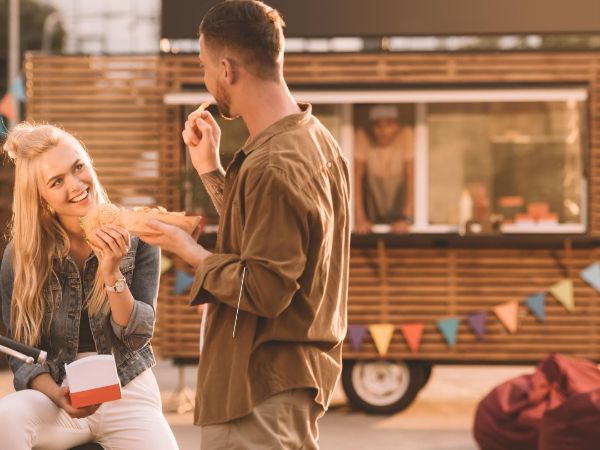 ---
MEMBER'S DAY
Parking
We inform you that next Saturday, September 17 and throughout the day, a maximum occupancy of all our facilities and services is foreseen due to the celebration of the Member's Day.
That is why we are reluctantnot to come to the club by car, since it is more than likely that we will reach the maximum capacity of our car park, which will be further affected by the Barça game at 4:15 p.m.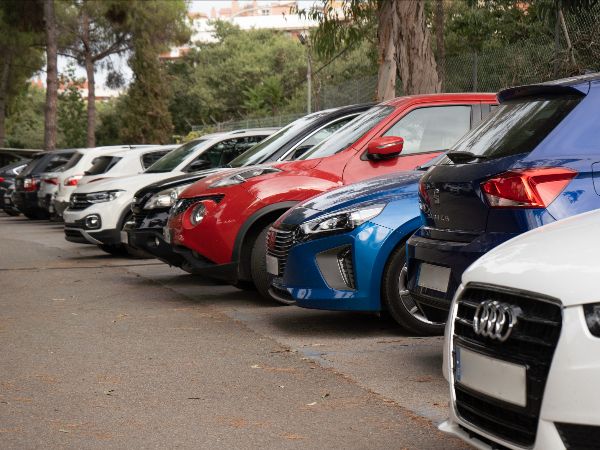 ---
MEMBER'S DAY
A Solidarity Day
On the occasion of The Day of the Member, we want to collaborate with Caritas and achieve our own solidarity challenge: to get € 2,000 in donations.
You can do them at an urn installed in the club on Saturday, September 17th or by clicking here.
With this action we also collaborate with the Tennis Weekend Club organized by  the Centenary Tennis Clubs, an association to which the C.E.Laietà will be attached shortly.