---
BIG MOUTHERS CENTENNIAL CONCERT
Saturday, October 8th
SAVE THIS DATE!!
On the occasion of the Centenary, this Saturday, October 8, at 9:00 p.m., on the social court, you can enjoy the  Big Mouthers concert.
A rock group  that was born on May 10, 2014 as a cover band  in Barcelona and in a few months manage to consolidate itself as the most requested cover group in the country  with more than 200 annual performances and fixed residence in numerous and prestigious venues in the city.
Enjoy this concert, which surely will not leave you indifferent.
You can see them in action by clicking here.
We look forward to seeing you there!
C.E.Laietà
---
PADEL GODPARENTS AND
GODMOTHERS Grow Together!
Dear padel lovers, As you will know, we are managing
to incorporate new members to the Club, therefore, we want to improve their integration and loyalty.
That is why, in order to ensure the best possible reception to the Club as members, we are looking for padel godparents and godmothers, so that once the padel team has done the level test, you can sponsor this new member within the group of their level. To volunteer, simply send an
email to: padel@laieta.cat
In a few weeks, we will schedule a meeting with stakeholders to explain how this initiative works and to explain how we will thank you.
Thank you very much for your involvement and collaboration!
C.E.Laietà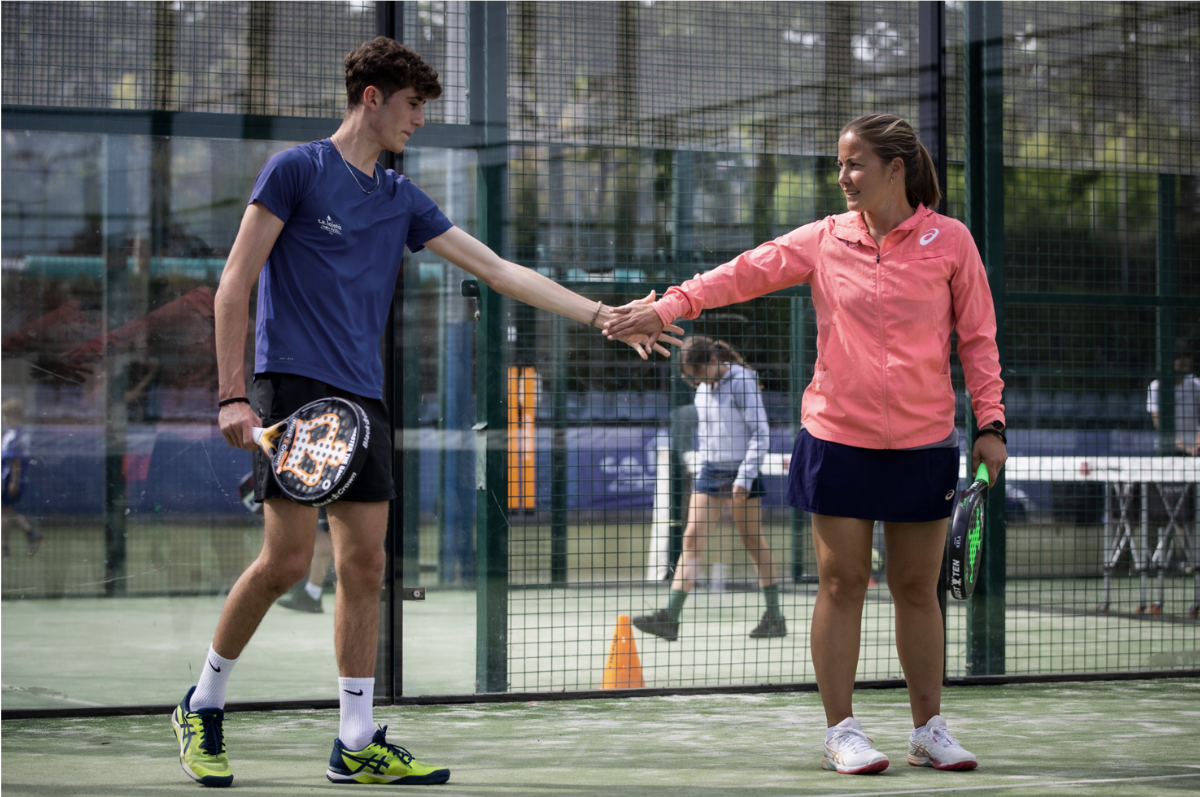 ---
TRAVEL, TALK AND DRINKS
Did you know that you can practice English at the centxent?
Every Thursday Chris, professor of Languages Tarradellas, makes us travel around the world while we speak in English and have a drink.
It is an activity open to everyone, members and non-members, and for any level of English, since everyone learns at their own pace and the main objective is to have fun.
In addition, you do not have to commit to coming every week, because it is paid per session and no prior registration is required.
Place: Sala VIP del CentxCent
Day: Thursday
Time: 19:00 -20:00
Price: 15€ (drinks included).
If you want to have a good time, come this Thursday!
You will surely like it!
C.E. Laietà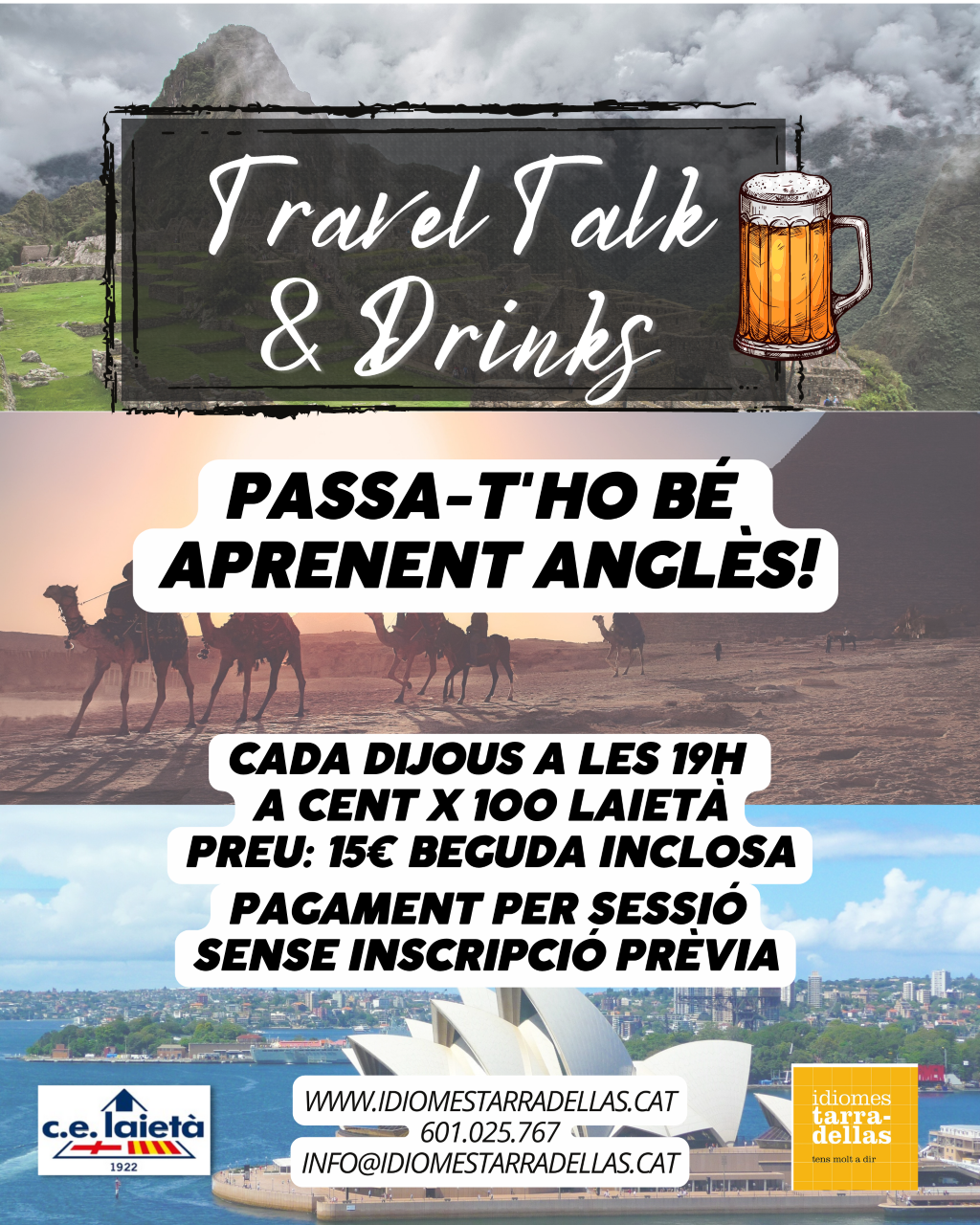 ---
AGENDA AND RESULTS OF MATCHES
Sports sections and schools
We inform you of the results and the agenda of matches of our sections and sports schools.
Results for the week of September 12-18:
Tennis (not available)
Futsal (not available)
Padel (not available)
Schedule of matches from 19 to 25 September:
Tennis (not available)
Futsal (not available)
Padel (not available)
C.E. Laietà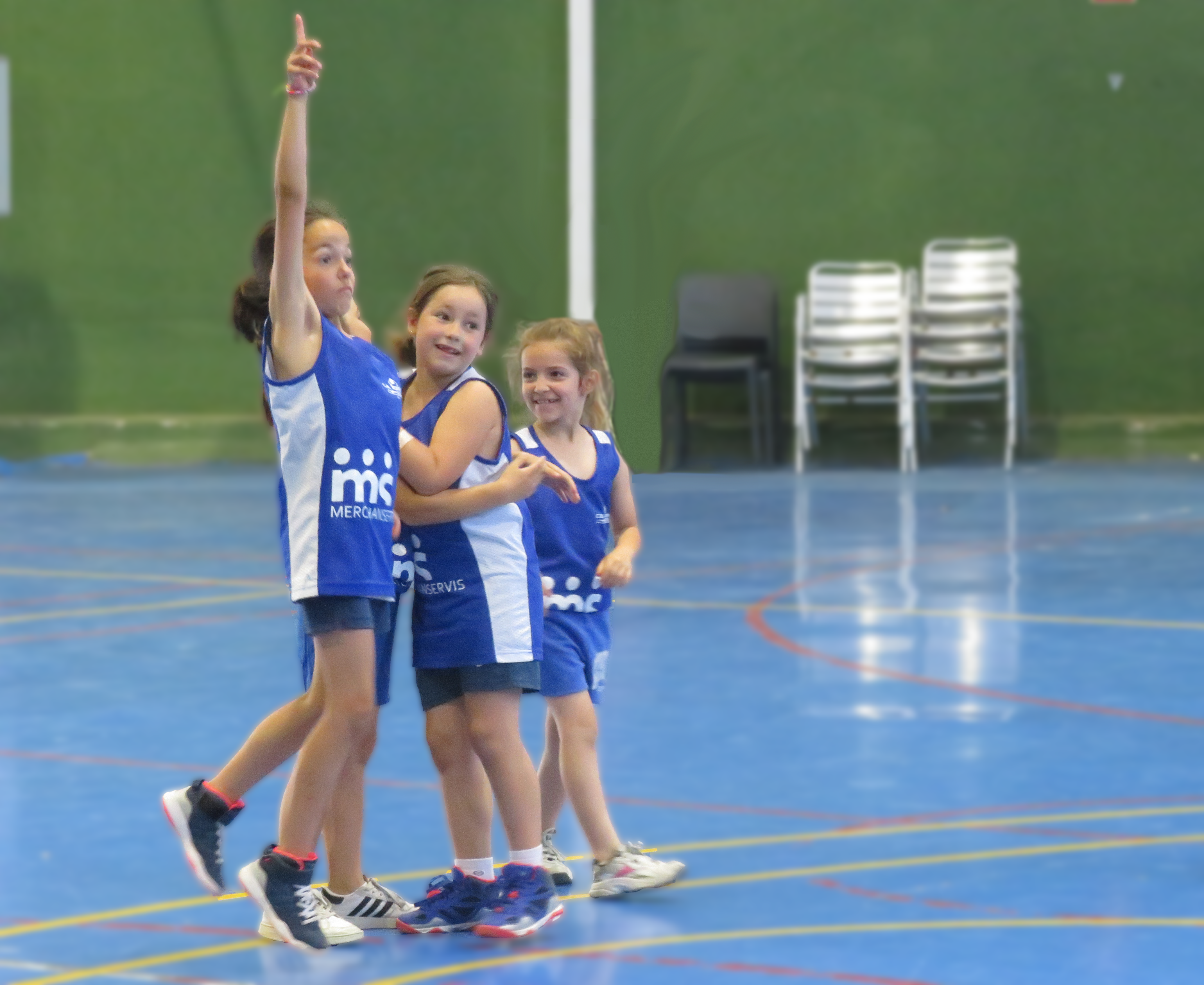 ---
MEMBER'S DAY
A historic day
This past Saturday, September 17th, we celebrated the Day of the Member in the facilities of our club with a great success in the participation of our members and guests.
Attendees were able to enjoy a wide variety of activities including the sports Olympics, the opening of the Centenary Exhibition, the tabalers of Les Corts, magic and entertainment for the little ones and the exhibition of Castells by the Panarres de les Corts group.
In addition to enjoying the concert of the group Mute and dancing in the White Party that ended the day.
A very special day  that is part of the celebration of the centenary.
Thank you all for making this possible!
C.E. Laietà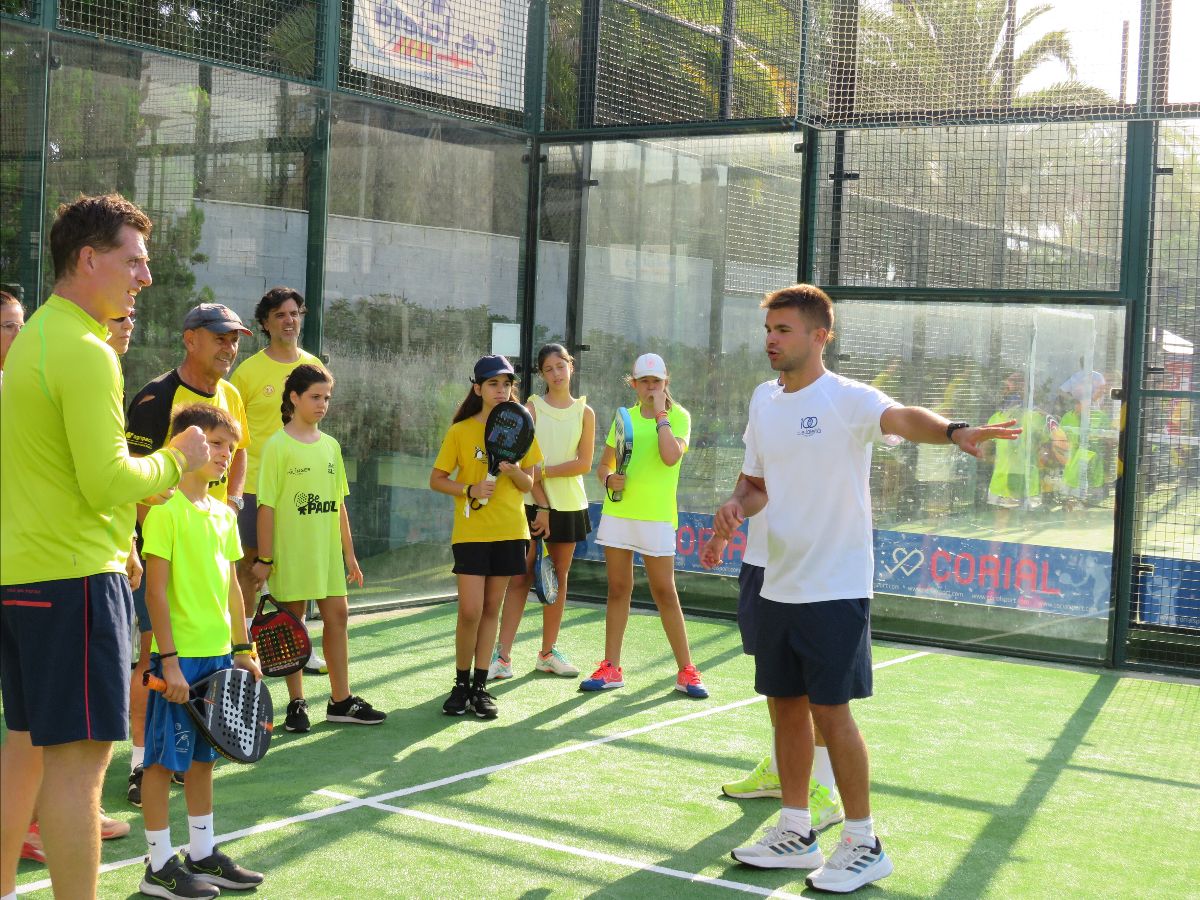 ---