LAIESTIU 2022
Don't run out of your place!
Remember that you can now register for Laiestiu 2022!
You have at your disposal the best summer camps for your children: Laiestiu Baby, Laiestiu Junior or Laiestiu Jove.
You also have the option of choosing the Tennis and Padel Schools and Stages.
You can see all the information in our catalog Laiestiu 2022. For more information send an email or visit the following links:
Live the summer at Laietà!
We are waiting for you!
C.E.Laietà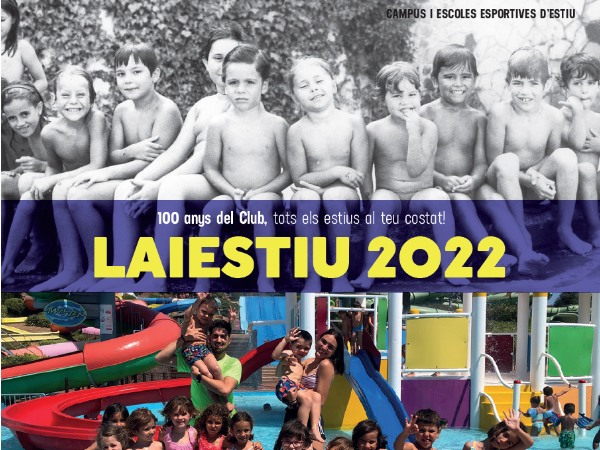 ---
LAIETÀ TENNIS CENTENARY TROPHY
May 22 from 9 a.m. to 1:30 p.m.
Dear tennis lovers,On Sunday, May 22nd you have an appointment that you cannot miss, comes the Centenary Trophy of the Laietà tennis.
A tournament that will bring together 4 centenary clubs from the city of Barcelona in our facilities:
C.E.Laietà
RCPolo
RCTennis Barcelona
CT La Salut
The day will be played between 9 a.m. and 1:30 p.m. with matches in the following categories:
+60 female and male
+50 female and male
male cadet
female alevin
Come and enjoy a historic day for Catalan tennis!
And, at the end of the Tennis Trophy, you can enjoy the Centenary  Tortilla Contest on our social court!
Don't miss this magnificent morning!
We are waiting for you!
Official poster here.
C.E.Laietà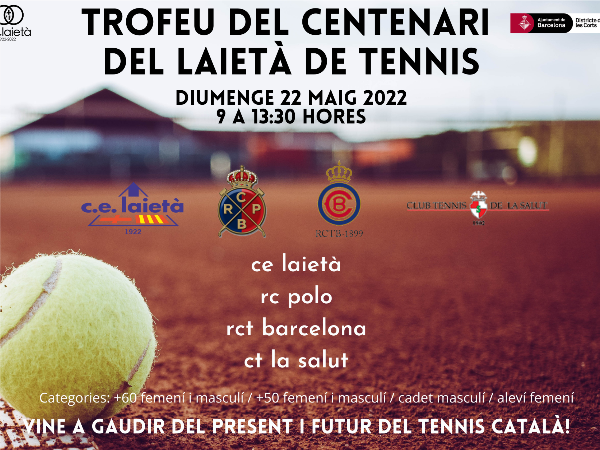 ---
CENTENARY TORTILLA CONTEST
May 22nd
Dear,Remember that here is the Contest of Tortillas of the Centenary organized by our Gastronomic Society.
Next Sunday, May 22nd you can compete to see who is the laietà or laietana who makes the best tortillas!
The base ingredients must be the egg and the potato, from there you can use the ingredients you consider appropriate.
To register, you must fill out this form.
You can read the contest rules here.
Here's a brief summary of how the day will unfold:
11:30 a.m. to 12:30 p.m.: Tortillas are delivered to the club staff under a pseudonym, noting in a list related to a number, which is what will reach the jury in the VIP room, who will do the tasting on site.
12:30 p.m. to 1:00 p.m.: Counting of ratings and debate in case of possible ties in the VIP room
13 hours on the Social Track: awards ceremony for the 3 best tortillas
13:30 pm on the Social Track: popular tasting open to everyone. Purchase of tickets for 2€ with which you will have omelette skewer + drink (beer, water or wine)
Encourage yourself to participate!
We are waiting for you!
Official poster of the event.
C.E.Laietà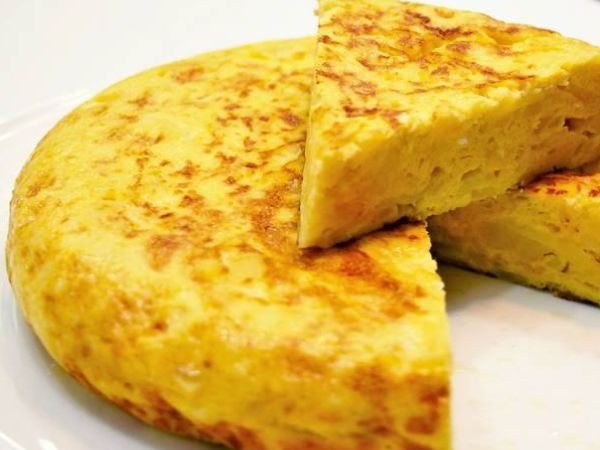 ---
SPANISH TENNIS CHAMPIONSHIP +65
Semifinals: this Sunday, May 8
We inform you that this Sunday, May 8th from 10 am you can live the Semifinals of the Spanish Tennis Championship +65, which will be played by C.E.Laietà in front of the Real Club de Polo de Barcelona.
You can see this decisive elimination on the 12th, 15th and 16th courts of our Club.
Our team is formed by: Ricardo Romero, Jaume Riera, Pedro Luis García, Alejandro Aranda, José Gavilán and Bruno Rioja.
Come and cheer them up!
Force Laie!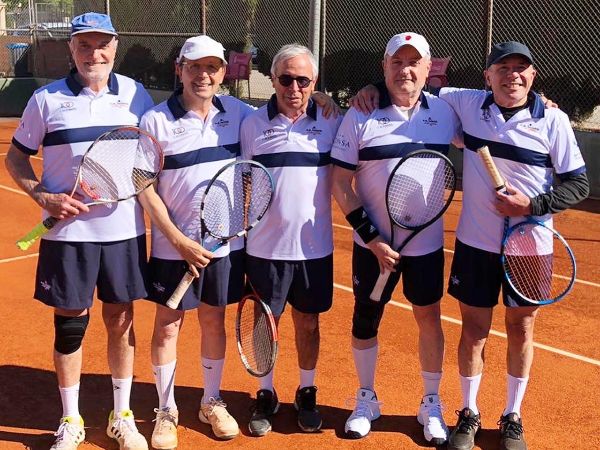 ---
FOOTBALL TOURNAMENT 3X3
May 28 from 9 a.m. to 2 p.m.
The traditional Laietà 3×3 Football Tournament arrives!
A very fun day for all children from 5 to 16 years old.
The conference will be held next Saturday, May 28 from 9 a.m. to 2 p.m.
Participating is very easy, you just have to create your team of 3 or 4 players, choose a funny name and register at the Member Support office.
You can see the event poster here.
Cheer up and participate!
C.E.Laietà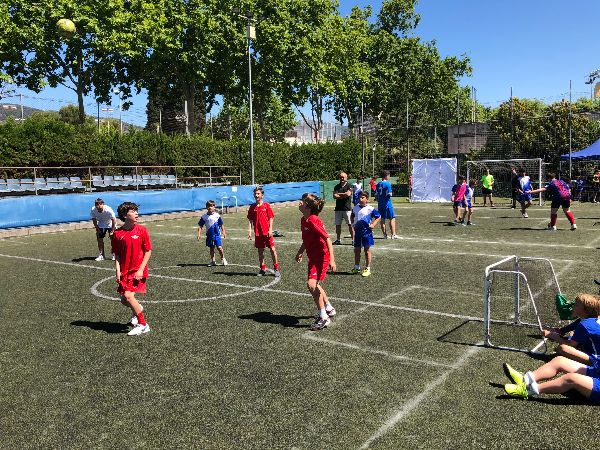 ---
NEW SOCIAL ADVANTAGE
Luz de Gas
A new social advantage arrives at Laietà!
From today, if you are a member of Laietà you can enter the Sala Luz de Gas for free with a companion.
All you have to do is show your C.E.Laietà membership card at the entrance door and enjoy the most famous nightclub and concert hall in Barcelona!
*This advantage is exclusive for members.
*Luz de Gas reserves the right of admission.
*Free access is exclusively for Luz de Gas (Room B is excluded from this promotion
Check out the rest of the social advantages of Laietà here.
C.E.Laietà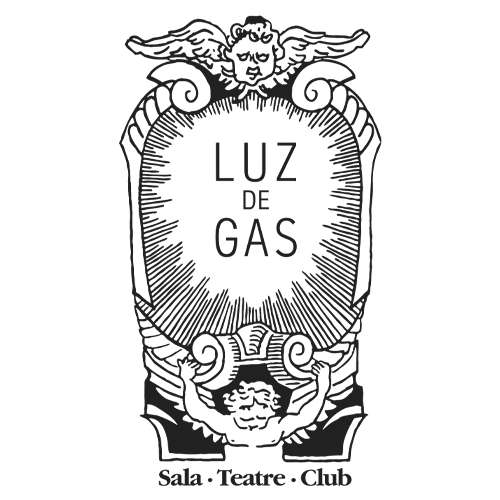 ---
OFFICIAL OPENING CENTENARY EXHIBITION
With authorities
This past Tuesday, the C.E.Laietà Centenary Exhibition (1922-2022) was officially inaugurated, dedicated to our 100 years and in which you can discover our past, present and future. Tuesday's opening ceremony was attended by:
Jaume Riera (President of the C.E.Laietà)
Jordi Adell (President of the Centenary)
Tito Donada (partner n.1)
Joan Ramon Riera (Councillor for the District of Les Corts)
Ferran Aril (President of the Catalan Basketball Federation)
Jordi Tamayo (President of the Catalan Tennis Federation)
Board of Directors of C.E.Laietà
District Councillors and Councillors.
Representatives of entities and associations of neighbors
Significant partners
Organizing team
The Catalan Basketball Federation also took the opportunity to present us with a commemorative plaque for our 100th anniversary.
In this link you can read the news. We would like to thank all the attendees for their presence here. You are still in time to visit this magnificent exhibition, located in the Exhibition Space Les Corts (Plaça de Comas, 18) and that will be open until May 27 from Monday to Friday from 9 a.m. to 8 p.m.  with free admission.
We are waiting for you!
C.E.Laietà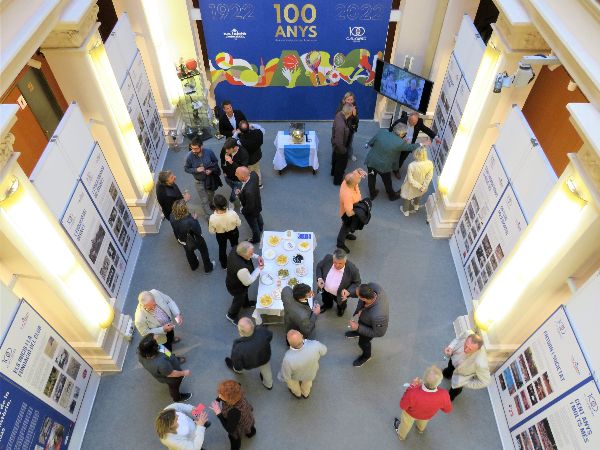 ---
SERVICE INFORMATION
Afections Barcelona Marathon
This Sunday, May 8 in the morning, the Barcelona Marathon is held and in one of the sections it passes very close to our club.
Therefore there will be affectations both for driving and parking.
We leave you 2 links that can help you plan on Sunday morning, we hope it will be useful:
Plan your route
Parking disruptions
C.E.Laietà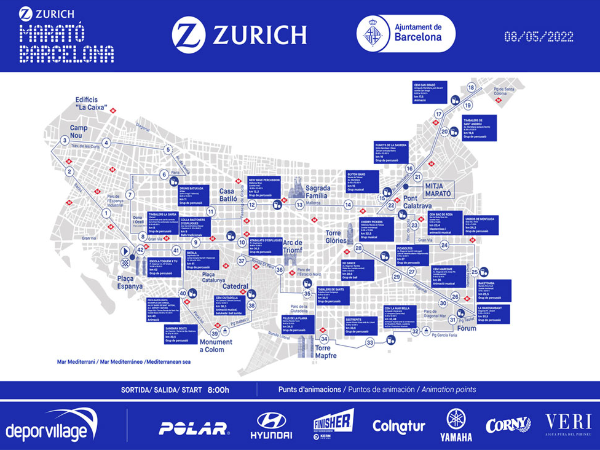 ---