MEMBER'S DAY
September 17
Dear members,You can now book this date: Saturday, September 17, 2022.
It will be the day dedicated to all of you, in which we will carry out all kinds of activities for children, young people, adults and the elderly. Member's Day schedule

10h – 13h Sports Olympic Games (basketball, football, paddle tennis, tennis and swimming pool)
11h – 13h Country MasterClass
17h30 – 19h30 Magic and musical animation by Xaxi Xixarrus
20h30 – 23h Concert by Mute
11pm until the end of the party – White Party with DJ
All this accompanied by inflatables in the pool throughout the day and food trucks (sweet and savory) to gather strength in the morning, noon and night! You can register here
(activity open to everyone! / minimum age to participate: 10 years)

Don't miss the  Centenary Member's Day!

C.E.Laietà!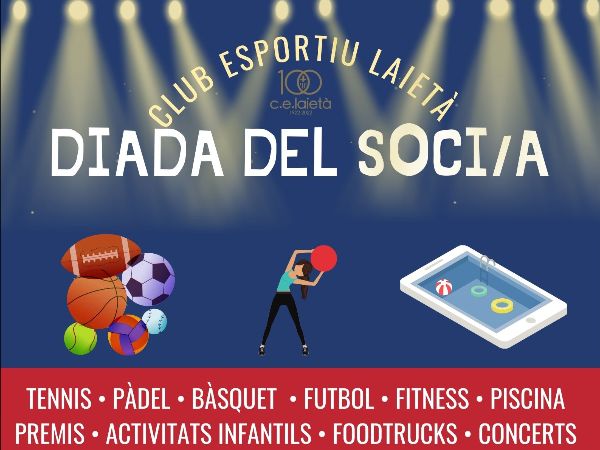 ---
NEWS OF THE CLUB'S IMPROVEMENT PLAN
We work for you
We inform you of different improvements that are carried out in our facilities taking advantage of the lower activity of the month of August:
Physical preparation area: the improvement of the space behind courts 7 and 8 of tennis has already begun (it will not be possible to access the pavilion until Monday, September 5).


Tennis: the improvement works on court number 1 and 14 of tennis have already been completed.
Padel: the grass of courts 10, 12 and 13 of padel has already been changed.
Football field: the new artificial turf has already been installed on the football field and, therefore, it is operational again for all of you.
Old hockey rink: removal of the perimeter hockey fences and installation of elements to make a sports court.
Basketball Pavilion: from today the change of the pavement of the pavilion begins.
Photovoltaic panels: throughout the month of August installation in the main building of the club.

Thank you very much for your understanding and collaboration.

Let's make laietà a better club every day!
C.E.Laietà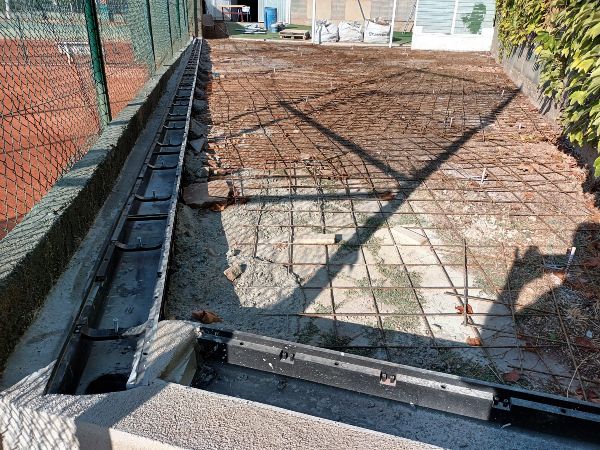 ---
PADEL SUBSCRIBER BECOMES A MEMBER
Take advantage of the opportunity
Dear members and subscribers,
To thank you and reward your loyalty to the Club you have available the promotion Padel Subscriber becomes a Member!

Thus, if a partner manages to get a padel subscriber to become a member, you will get:
The member will enjoy a free year of parking or ticket office and other advantages.
The member who has managed to get the subscriber to become a member will have a free monthly fee.
The new member will have facilities in the payment of the Social Title, which can be financed for up to 5 years without interest.
In this way, they both win! If you wish to register as a new member or receive more information, you can call 934 486 350 or go to the Member Service Office. Don't wait any longer and cheer up! Enjoy Laietà more than ever! Become a member!


C.E. Laietà

This promotion will be valid throughout the year 2022.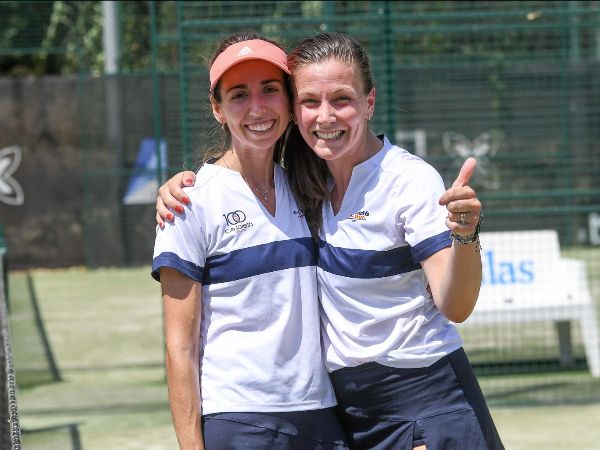 ---
Always at your service
Dear parents of Laiestiu,
We give you a brief reminder of several important topics:

1. You are still in time to register for the Laiestiu d'Agost 2022! Just fill in this
form and send it to these three addresses from where we will give you an answer as quickly as possible:
– direccio@laiestiu.cat
– recepcio@laieta.cat
– comunicacio@laieta.cat


2. Excursion: Thursday, August 25: Departure to water park Water World, located in Lloret. That day we will also return at 6:00 p.m.  Children must come dressed in a swimsuit, t-shirt, campus cap and swimsuits. They will carry a backpack with the towel and sunscreen. 3. Remember that you still have at your disposal the Satisfaction Survey of the Laiestiu of the month of July, which helps us to improve year after year.

For any questions you can consult the Laiestiu section of our website. Live the summer at Laietà! Live the Laiestiu!


C.E. Laietà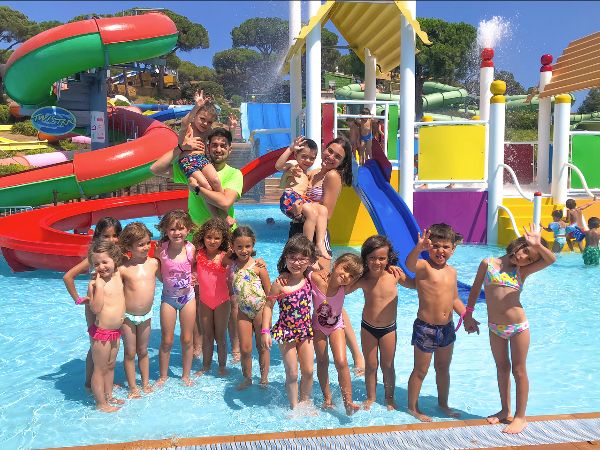 ---
BARÇA MATCH
In our pergola
Come this Wednesday 24th at 21.30 to enjoy the match of Barça vs Manchester. We will enable for the occasion the giant screen in the area of the pergola.

We are waiting for you! Become a Club! Come to Laietà!


C.E.Laietà