SPORTS SCHOOLS
Always at your service

Dear laietans and laietanes,You already have at your disposal the Dossier of our Sports Schools for the 2022-23 season.Remember that you have at your disposal tennis, paddle tennis, futsal, basketball, laiesport, laiesplai, monitoring, English school and much more for adults and for the little ones and the little ones in the house! You can consult the complete dossier here or by clicking on the home page. More information at Attention to the member or those responsible for each section:

General information: comunicacio@laieta.cat / atencioalsoci@laieta.cat (Esther and Sílvia)
Futsal: futbolsala@laieta.cat (Miguel Ángel Montoro "Juancho")
Tennis: tennis@laieta.cat (Pere Icart)
Basketball: basquet@laieta.cat (Lluis Ferrer)
Padel: padel@laieta.cat (Marcela Ferrari)
Laiesport/Laiesplai: direccio@laiestiu.cat (Miguel Ángel Montoro "Juancho")
We look forward to seeing you there!

C.E.Laietà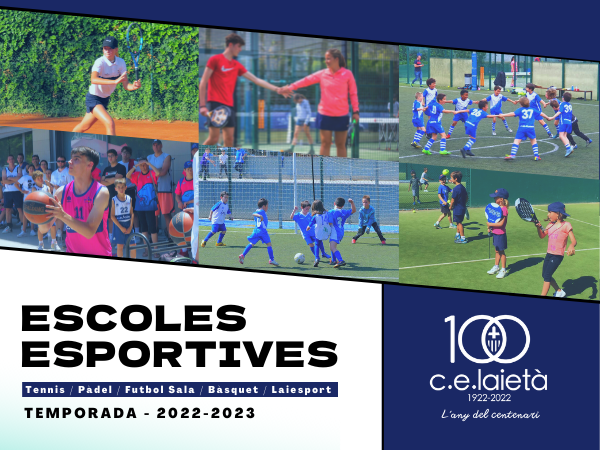 ---
BARÇA MATCH
La Liga Championship in Laietà
Dear users,La Liga 2022/23 is here,
Barça and Valladolid play for the first day of competition. Come on August 28, at 7:30 p.m. to enjoy the first game, on our giant screen installed in the Pergola area. We look forward to seeing you there! Become a Club! Come to Laietà!

C.E.Laietà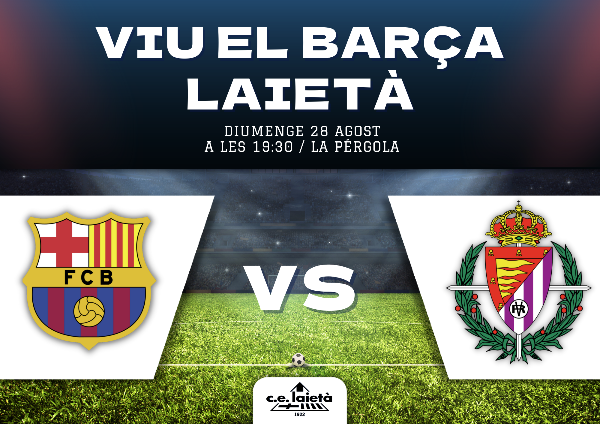 ---
CLUB IMPROVEMENTS NEWS
We work for you
We inform you of different improvements that are carried out in our facilities taking advantage of the lower activity of the month of August:
Basketball: We continue working on the installation of the new pavement in the pavilion.
Padel: Today protection has begun to be added to the entrance of the Padel courts.
Thank you very much for your understanding and collaboration.

Let's make laietà a better club every day!
C.E.Laietà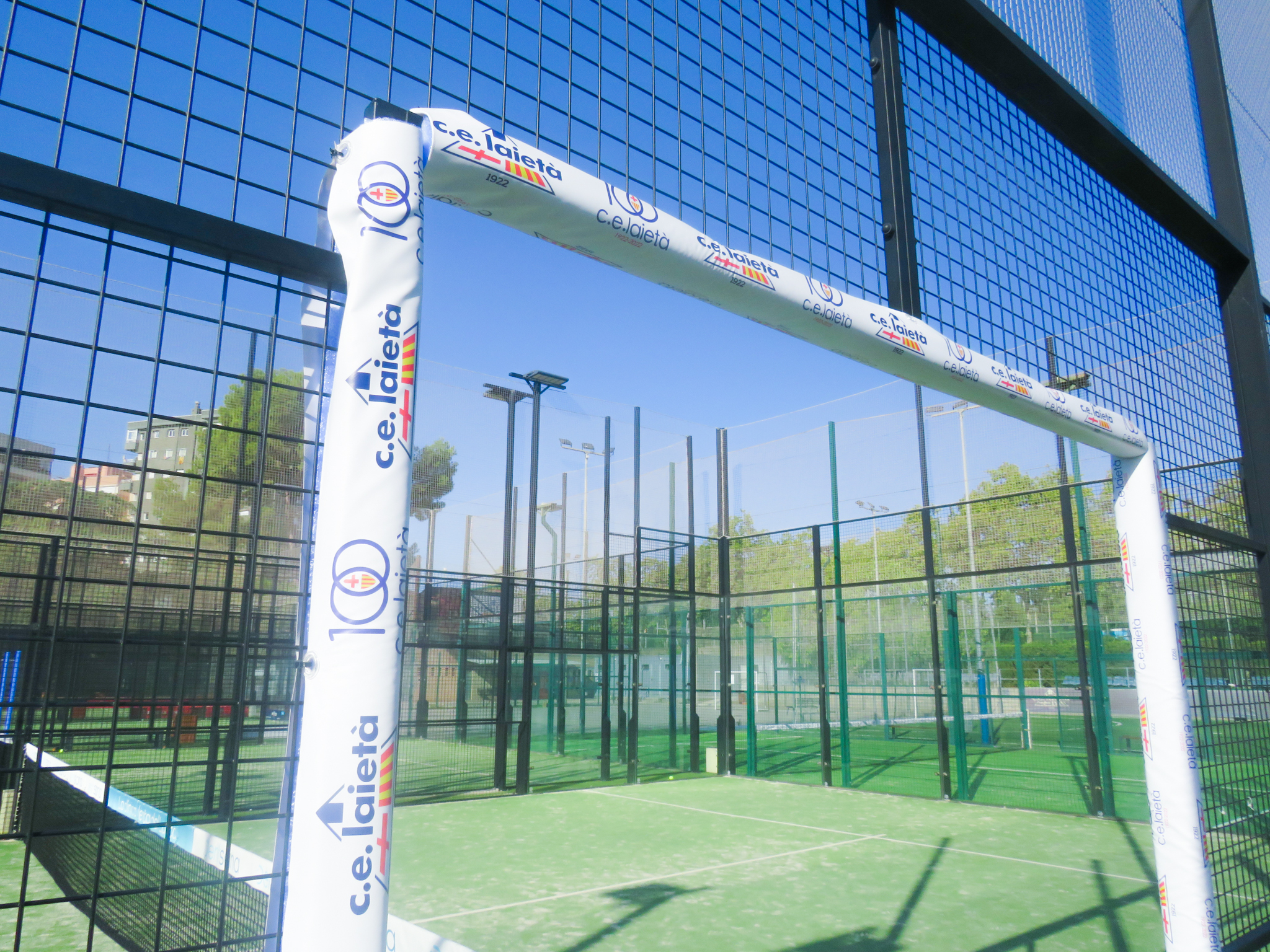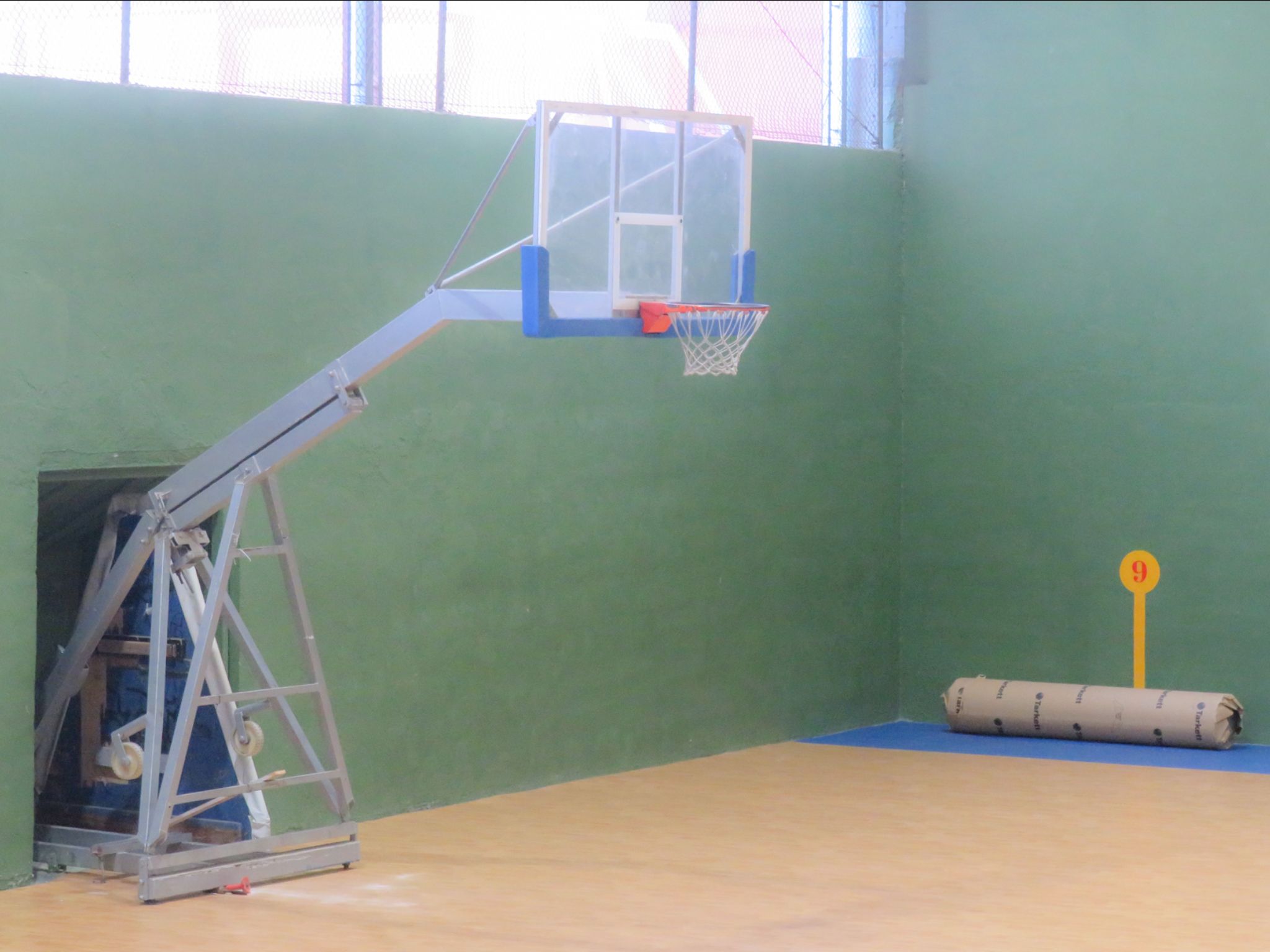 ---
SOCIAL ADVANTAGES
Enjoy them with your Laietà membership card or subscriber
Dear,
More and more entities are joining our portfolio of social advantages for our partners and subscribers.
Mondly (language app)
Maria Navas (nutrition)
Booking (travel)
Padel Clinic (medical services for paddle tennis players)
Street Padel (padel shop)
Waynabox (travel)
Pádel Nuestro (padel shop)
Ok Rent a Car (car rental)
Dell (computing)
Converse (sneakers)
Acelstore (sale refurbished iphones)
Ilunion Hotels (spa and hotel chain)
Ecowash (vehicle cleaning)
Tennis-Point (tennis shop)
Padel-Point (paddle shop)
Luz de Gas (discotheque and concert hall)
Asics (sports clothing and footwear)
All American (sports and academic scholarships in the United States)
Aula Compàs (school of music and arts)
CityFisio (home physiotherapy)
Anglo-Connection (English courses abroad)
Eninter (lifts)
Bernáldez & Asociados (lawyers and economists)
GSC Seguros (insurance)
A+Sports (sports clinic)
Dentsana (dental clinic)
VCN Pro Videoconversion (digitization services)
Corner Lighting (decorative lighting)
Languages Tarradellas (language school)
MCR Seguros (insurance brokerage)
Signum Marketing (marketing consulting)
Farré Music School (music school)
You can check out all the advantages here.

C.E.Laietà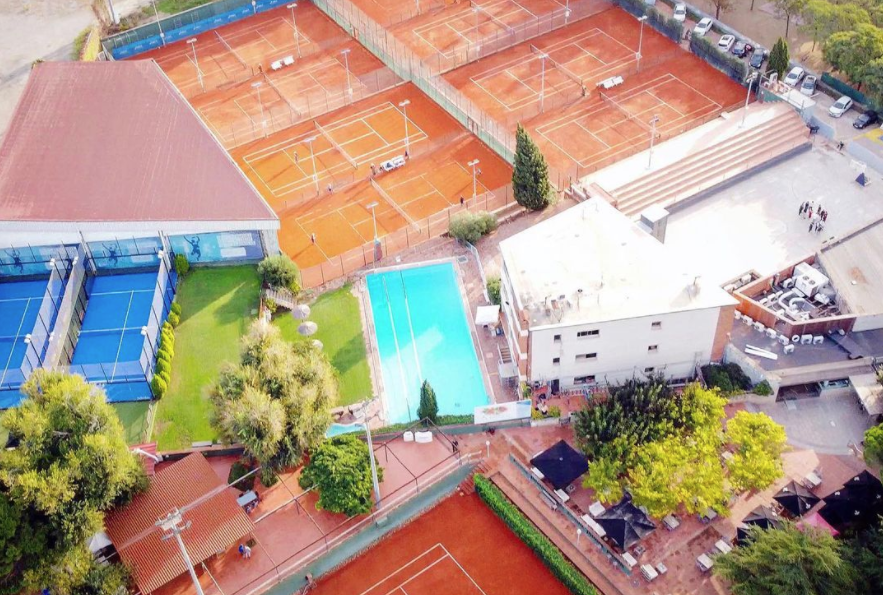 ---