WE OPEN THE POOL
This coming Saturday, May 14
Dear members,We inform you that due to the increase in temperatures and the good weather that accompanies us, this year we are moving forward with the opening of the pool!
In this way, and from this next Saturday, May 14, you can enjoy our magnificent summer pool!
And of great novelty, a new access staircase much more comfortable!
We remind you that the pool is for the exclusive use of members and that it will be open, for the time being, at the following times:
Saturdays and Sundays from 12 to 19 hours.
*the small pool will not be operational yet.
Welcome to laietà summer!
C.E.Laietà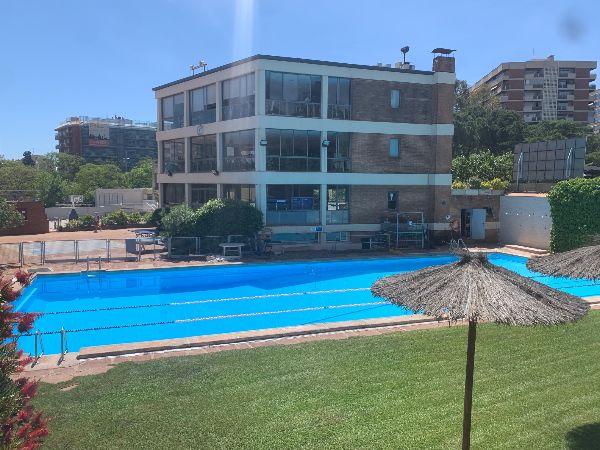 ---
LAIESTIU 2022
Don't miss out on your place!
Remember that you can now register for Laiestiu 2022!
You have at your disposal the best summer camps for your children: Laiestiu Baby, Laiestiu Junior or Laiestiu Jove.
You also have the option of choosing the Tennis and Padel Schools and Stages.
You can see all the information in our catalog Laiestiu 2022. For more information send an email or visit the following links:
Live the summer at Laietà!
We are waiting for you!
C.E.Laietà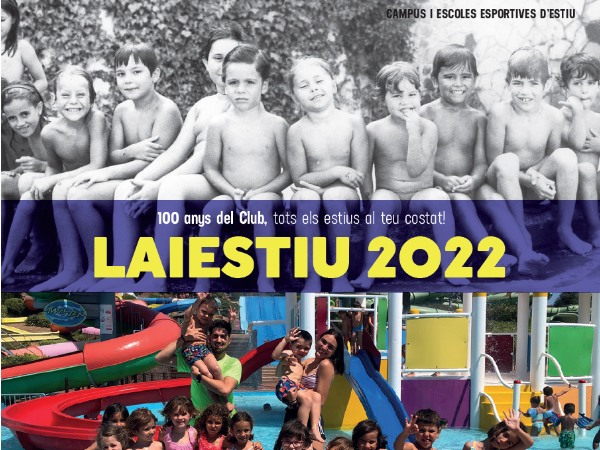 ---
LAIETÀ TENNIS CENTENARY TROPHY
May 22 from 9 a.m. to 1:30 p.m.
Dear tennis lovers,On Sunday, May 22nd you have an appointment that you cannot miss, comes the Centenary Trophy of the Laietà tennis.
A tournament that will bring together 4 centenary clubs from the city of Barcelona in our facilities:
CE.Laietà
RCPolo
RCTennis Barcelona
CT Salvation
The day will be played between 9 a.m. and 1:30 p.m. with matches in the following categories:
+60 female and male
+50 female and male
male cadet
female alevin
Come and enjoy a historic day for Catalan tennis!
And, at the end of the Tennis Trophy, you can enjoy the Centenary Potato Tortilla Contest on our social court!
Don't miss this magnificent morning!
We are waiting for you!
Official poster here.
C.E.Laietà
---
FOOTBALL TOURNAMENT 3X3
Saturday, May 28 from 9 a.m. to 2 p.m.
The traditional Laietà 3×3 Football Tournament arrives!
A very fun day for all children from 5 to 16 years old.
The conference will be held next Saturday, May 28 from 9 a.m. to 2 p.m.
Participating is very easy, you just have to create your team of 3 or 4 players, choose a funny name and register at the Member Support office.
You can see the event poster here.
Cheer up and participate!
C.E.Laietà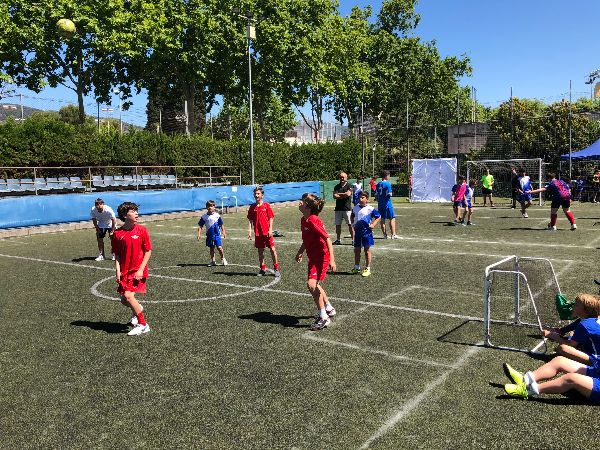 ---
LAST DAYS CENTENARY EXHIBITION
Until May 27
We remind you that you still have the opportunity to visit the Exhibition on the Centenary of C.E.Laietà 1922-2022.
You can enjoy our centuries-old history, discovering with all the secrets and curiosities of our club with an exciting journey through texts, images and documents.
The exhibition is completely free and will remain open until May 27, Monday to Friday from 9 a.m. to 8 p.m.
Place: Exhibition Space of Les Corts in the Headquarters of the District (Plaza de Comas, 18).
You can see the poster here.
Here is the information uploaded by the Barcelona City Council (info).
We are waiting for you!
C.E.Laietà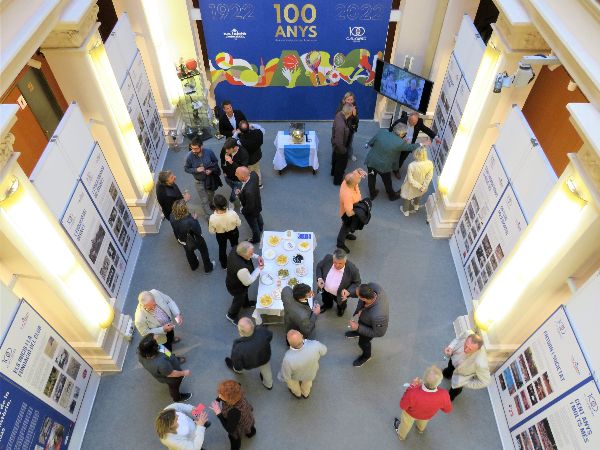 ---
PADDLE GODPARENTS
We grow together!
Dear paddle lovers,
As you will know, we are managing to incorporate new members to the Club, who mostly want to play paddle, and we want to improve their integration and loyalty.
That is why, in order to ensure their stay at the Club as members, we are looking for paddle godparents,  so that once Marcela Ferrari has done the level test, you can sponsor this new member within the group of her level.
To offer you volunteers, just send an email to padel@laieta.cat
In a few weeks, we will schedule a meeting with the interested parties to explain how this initiative works and to explain how we will thank you.
Thank you very much for your involvement and collaboration!
C.E.Laietà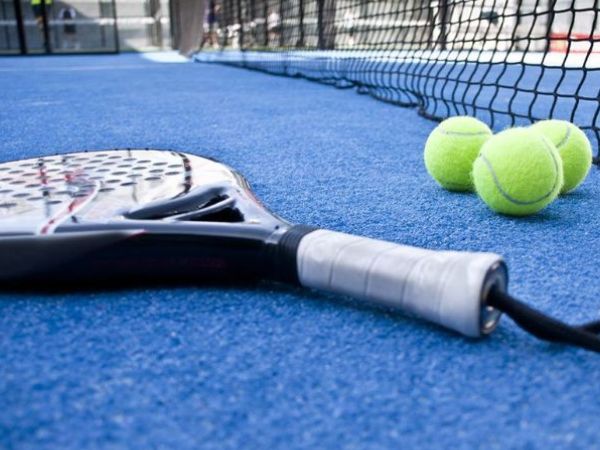 ---
TENNIS NEWS
Tennis Laietà
Dear tennis lovers,Our players of the Aleví Femenino were champions of the Barcelonès League. The players who participated in all the playoffs were: Sofia Molgacheva, Valeria Bugrovyy, Elisabet Belomonte, Claudia Membrives, Diana Ribeiro, Lucía García and Naia Veiga.
In the final they defeated RCPolo 3-2.
This past weekend, we also played many finals:
Nico Planas: Men's Children's Champion of the Pere Masip Circuit at CT Setball
Ricard Novell: Junior Men's Champion of the Pere Masil Circuit at CT Setball
Alice Chatiliez: Absolute Women's Champion of the Monty Tour at CT L'Hospitalet
Edu Chicco: Deputy Champion Benjamin Masip Platinium at the RC Polo
Celine Simunyu: ITF Under-16 Doubles Champion J2 in Prato, Italy
Finally, it should be noted that our competition players Arnau Caralt and Nico Planas will play in the semifinals of the Individual Catalonia Championship this coming weekend.
Agenda of the week here.
C.E.Laietà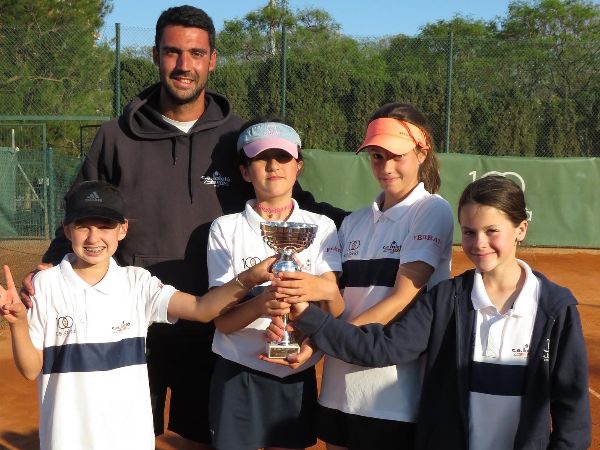 ---
WHATSAPP BUSINESS
Laietà in your pocket
Now you have a very easy way to keep up with everything that happens at our club.
You can now register for our Whastapp!
It is very easy:
Keep the number: 655 089 446 in your contact agenda
Send us a simple "hello" and we will add you to the news broadcast lists.
Remember that this is not a group, so you will never find messages from other people, nor will you see anyone or anyone will see you. It is a private and one-way communication channel where you will receive all kinds of very useful information (track status, activity information, actions, tournaments, events), in short, what happens daily at the club.
And all in a very simple, easy and fast format to read and see.
C.E.Laietà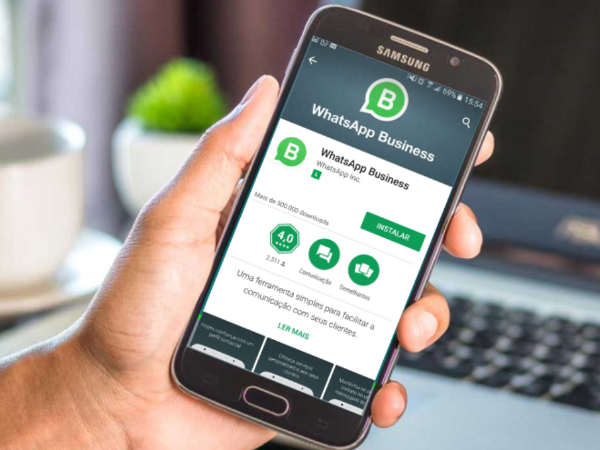 ---
LAIETÀ SOCIAL NETWORKS
Pose yourself up to date and follow us
The Laietà Sports Club is very present on social networks.
Look at us, read us, tag us and interact with us, we love to know about you!
Remember, just click and follow us:
Help us grow more than ever during this Centenary Year!
C.E.Laietà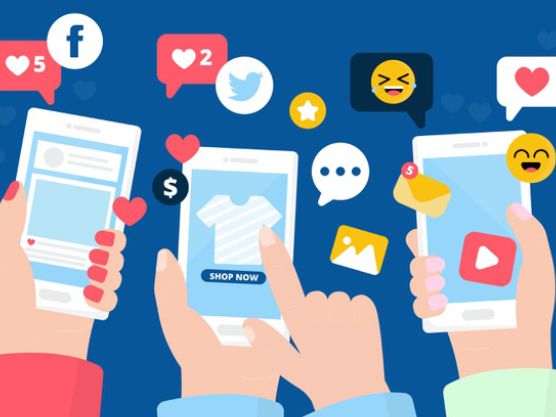 ---