THE CENTENARY FITNESS PARTY
May 28: 5 hours of Fitness Non-Stop!
The great day for centennial fitness is here! This Saturday, May 28th, get ready for a spectacular activity: 5 hours of non-stop fitness!
From 10 a.m. to 3 p.m. and on the social track of Laietà, you can enjoy this master-class with the following program:
10 a.m. to 12 p.m.: Functional Class with Coti and Carlos
12 to 15 hours: Zumba with Andrés and 3 guest coaches
Remember that this activity is open to everyone, so we encourage you to invite your friends, friends and family!
Live a morning of sport and party in Laietà!
Official poster here.
C.E.Laietà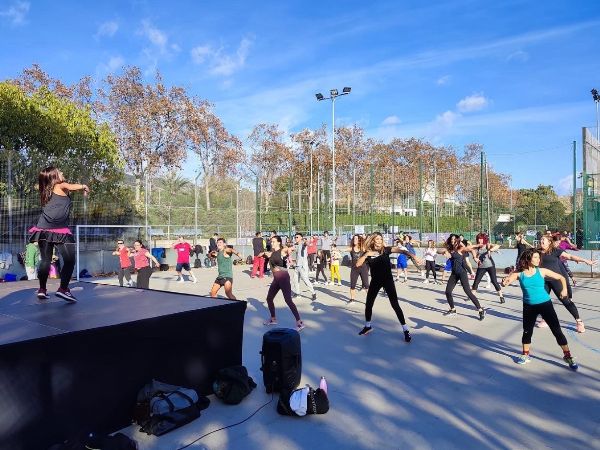 ---
LAIESTIU 2022
Inscriptions in progress!
Registration for Laiestiu 2022  is already underway!
You have at your disposal the best summer camps for your children: Laiestiu Baby, Laiestiu Junior or Laiestiu Jove and the Schools and Stages of Tennis and Padel.
You can see all the information in our catalog Laiestiu 2022. For more information send an email or visit the following links:
Live the summer at Laietà!
We are waiting for you!
C.E.Laietà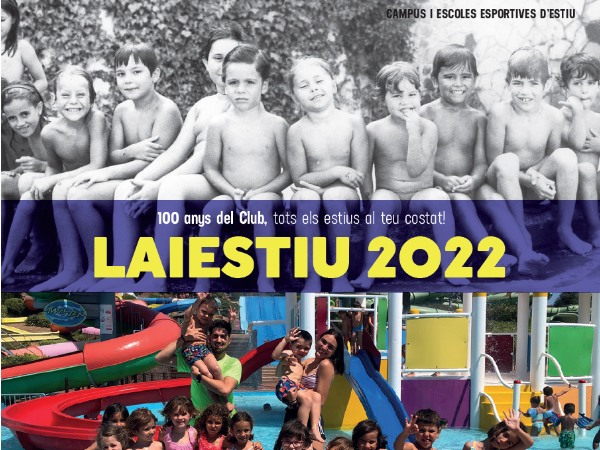 ---
3X3 FUTSAL TOURNAMENT
We inform you that for logistical reasons, we have decided to postpone the 3×3 Futsal Tournament until further notice.
If you have already registered, you can go to Customer Service to request the return of the money.
Any questions you can send an email to:  futbolsala@laieta.cat
Sorry for the inconvenience,
Thank you very much,
C.E.Laietà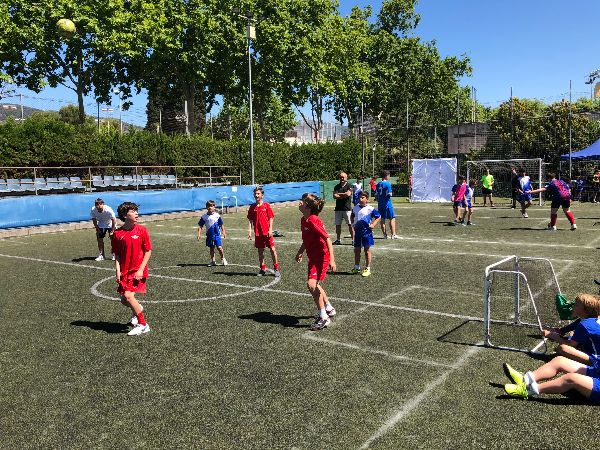 ---
CENTENARY AGENDA
Live all the events with us!
Remember that you already have at your disposal the Centenary Agenda, where you will be able to see all the programming of events and events that we have prepared for you.
Here you can consult the events of June.
In this way you can book those most important dates so as not to miss any activity.
You have the complete Centenary Agenda on our website.
Welcome to the Centenary!
C.E.Laiet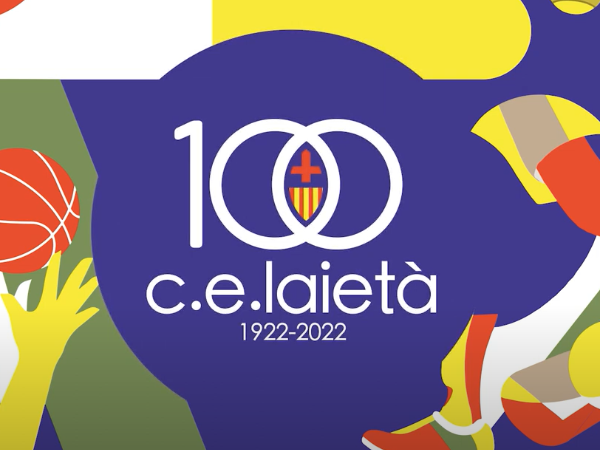 ---
SUMMER POOL
Regulations
We briefly remind you of certain aspects of the regulations of our pool that must be taken into account:
Opening hours: Saturdays, Sundays and holidays from 11 a.m. to 7 p.m.
Invitations: they can only be used from 2 pm or at any time on low capacity days (at the discretion of the lifeguard).
Prohibitions: glasses or glass bottles cannot be entered in the solariums or in the pool.
We enjoy our pool!
C.E.Laietà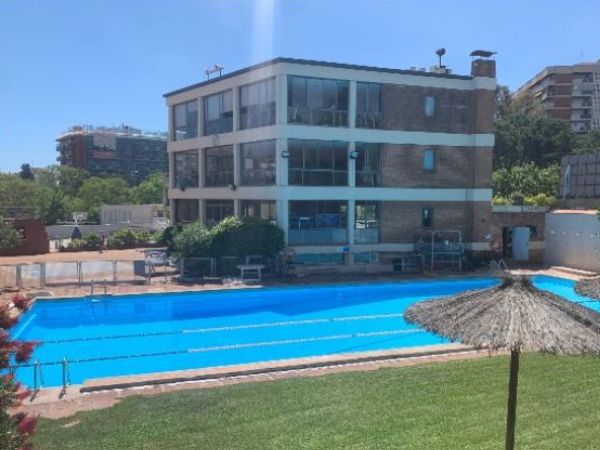 ---
THE C.E.LAIETÀ, INCREASINGLY ATTRACTIVE AND EXCLUSIVE
Control access Fridays and weekends
We all know that we have magnificent facilities and one of the best terraces in Barcelona.  We also have a highly valued catering service. Now that the good weather has arrived, we increase access control with more staff and stricter access criteria, especially on Friday afternoons and all weekends.
The Club is highly valued by our members and subscribers, as shown by the result of the latest survey, and it is necessary to ensure that they enjoy our facilities and services at the peak of the year.
Members can access with their companions, in a maximum of two people accompanying each other per member. In this sense, please always bring your card or bracelet to identify yourself at the entrance and access the Club and explain to the access control staff that you come with someone.
We also want to recommend that, to ensure that you have a restaurant space, make your reservations in advance to the restaurateurs, as we do also by booking the tennis or paddle tennis courts. In this way, you are guaranteed the service.
We also anticipate that concerts will soon begin in the pergola area and that previous reservations must be made to restaurateurs to guarantee a place. Staff will also be provided with the list of reservations to give access. Members without reservation can access without having a guaranteed table and chair.
We ensure that it is Laietà's family who enjoy it!
C.E.Laietà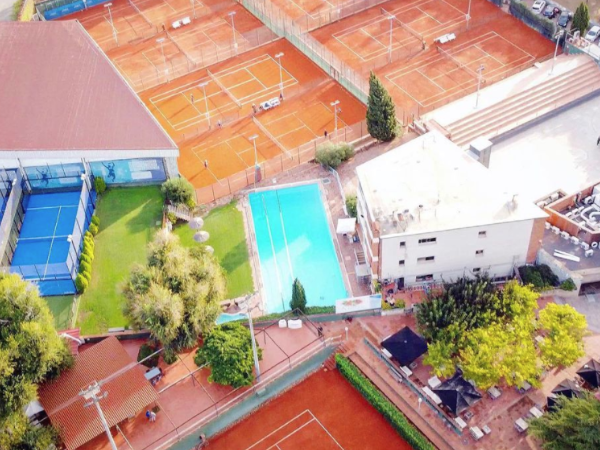 ---
THE SUMMER SEASON BEGINS AT CENTX100LAIETÀ
The Laietà restaurant
The centx100laietà makes you aware of the proposals we have for you for this summer 2022.
Welcome to the hottest season of the year by hand!
It is centenary year, it is the year of San Juan at the Laietà Sports Club.
Can you imagine celebrating the shortest night of the year surrounded by friends and family at your Club?
This June 23rd at 9 p.m., come to Laie and live a magical party having dinner with an exceptional menu, drinks, live music with our DJ and a lot of party in the Pergola.
We invite you to enjoy and know our gastronomic proposal in the link Menu Sant Joan 2022.
Please note that to confirm the reservation, prepayment must be made before June 20th.
More information and reservations on centx100laieta@globalbarcelona.es, on the www.centx100laieta.cat website or on the phone 934486119
Pergola.
Summer returns and a new concept of gastronomy and service begins in the pergola of the centx100laietà, the most intimate corner of the Laietà Sports Club. Varied tapas, pizzas, recapte cakes, focaccia and a fresh &hot weekend menu, where you can combine a fresh starter with an ember.  
We will open from June 4th from Wednesday to Sunday. Stay tuned to our communication channels, over the next few days we will present the new letters of the pergola.
In addition, we will have three themed nights inviting everyone to meet to celebrate a summer full of emotions and gastronomic experiences of the Latino, Brazilian and American midwest style.
Stay tuned to our social networks to be aware first-hand of the dates "SAVE THE DATE"
Are you going to let them tell you?
3.New terrace bar. 
We're lucky, we're opening.  The Terrace of the Laietà Sports Club has a new bar much more functional and adapted to the club's landscape. Because we think of you, because we think for you
More information and reservations at centx100laieta@globalbarcelona.es, on the www.centx100laieta.cat website  or by phone 934486119
Centx100laietà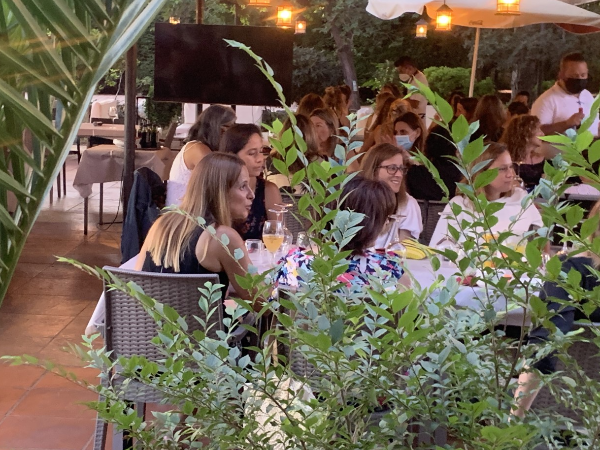 ---
TAKE ADVANTAGE OF OUR PROMOTIONS
Member and Padel Subscriber becomes a member
Remember that throughout 2002, the year of our Centenary, 2 promotions will be in force that you cannot miss.
Members brings Members
Paddle Subscriber becomes a Member
Both campaigns have many advantages for both members who bring a new member, as well as for those who become a new partner.
If you want more information about these promotions you just have to write an email to Customer Service (comunicacio@laieta.cat / atencioalsoci@laieta.cat)
In this way we want to thank and reward your loyalty once again!
You are the best ambassadors of the Club and we want the Laietà family to continue growing and growing!
C.E.Laietà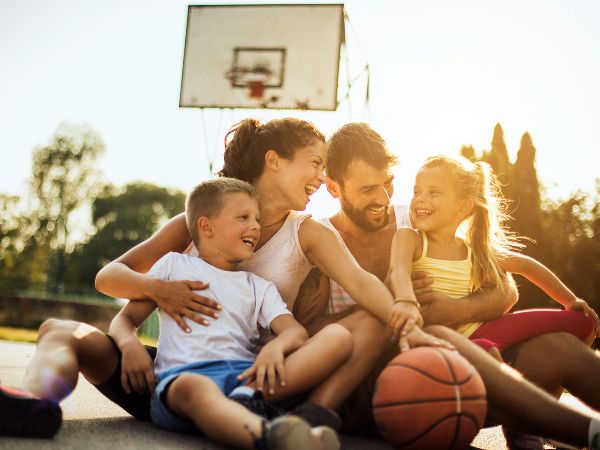 ---
LAST DAY TO VISIT THE CENTENARY EXHIBITION
Tomorrow, Friday, May 27
We remind you that tomorrow, Friday, May 27th you have the last chance to visit the Exhibition on the Centenary of the C.E.Laietà 1922-2022.
You can enjoy our centuries-old history, discovering with all the secrets and curiosities of our club with an exciting journey through texts, images and documents.
The exhibition is completely free and will remain open until This Friday, May 27 from 9 a.m. to 8 p.m.
Place: Exhibition Space of Les Corts in the Headquarters of the District (Plaza de Comas, 18).
You can see the poster here.
Here is the information uploaded by the Barcelona City Council (info).
We are waiting for you!
C.E.Laietà